The Goldbergs Family Member Who Doesn't Exist In Real Life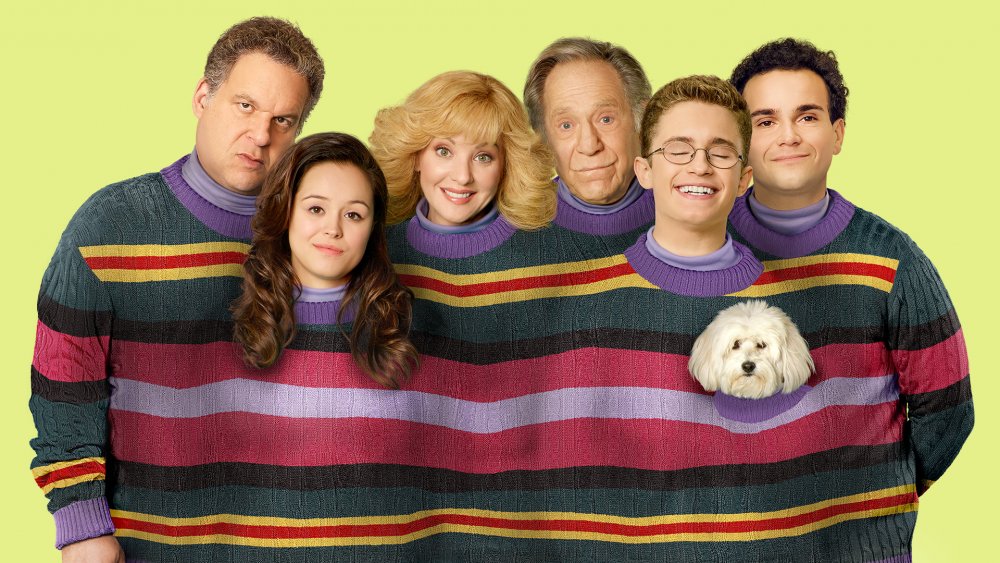 ABC
ABC's The Goldbergs is unabashedly autobiographical. The '80s-set sitcom is based on series creator Adam Goldberg's vast library of home videos he made during his childhood. As you might expect, some elements of the show aren't based on Goldberg's real life, but everything from the toys in TV Adam's (Sean Giambrone) room to Beverly Goldberg's (Wendi McLendon-Covey) penchant for swearing is grounded in reality. That makes the fact that one of the core members of The Goldbergs' family doesn't actually exist in real life all the more surprising.
Just like on the show, the real Adam has two older siblings, but what he doesn't have is a sister. That's right, the oldest member of the TV Goldberg clan, Erica (Hayley Orrantia), doesn't exist. However, she is based on Goldberg's oldest brother, Eric, so even though there is no real life Erica Goldberg, the character is still grounded in the writer's family history.
The Goldbergs turned Eric into Erica for story purposes
ABC
In a 2016 interview with Jewish Exponent, Goldberg revealed that it was his decision to make his oldest sibling a teen girl for his ABC show, and he did it for storyline reasons. Having two brothers is great in real life, but only being able to tell stories about his brothers limited the show's scope. Since part of the joy of watching The Goldbergs comes from reliving the '80s, having Erica on hand to experience the decade as a young woman adds a layer to the show that would have been missing if Goldberg had remained perfectly faithful to his family history.
For Orrantia, knowing Erica is only loosely inspired by one of Goldberg's brothers is freeing. "I think the thing about Erica is that she is very loosely based on the real Eric Goldberg," she told Cliché Mag in a 2016 interview. "[The writers] have always been very flexible with her characterization. For instance, the fact that Erica sings is something that I suggested because I am a singer outside the show. Everyone was very open to making that happen and building Erica as a separate person from Eric because they had wanted to switch the genders from early on."
Of course, the swap has been weird for the real Eric, who holds the distinction of being the only member of his family without an exact double on The Goldbergs
How does Eric Goldberg feel about Erica on The Goldbergs?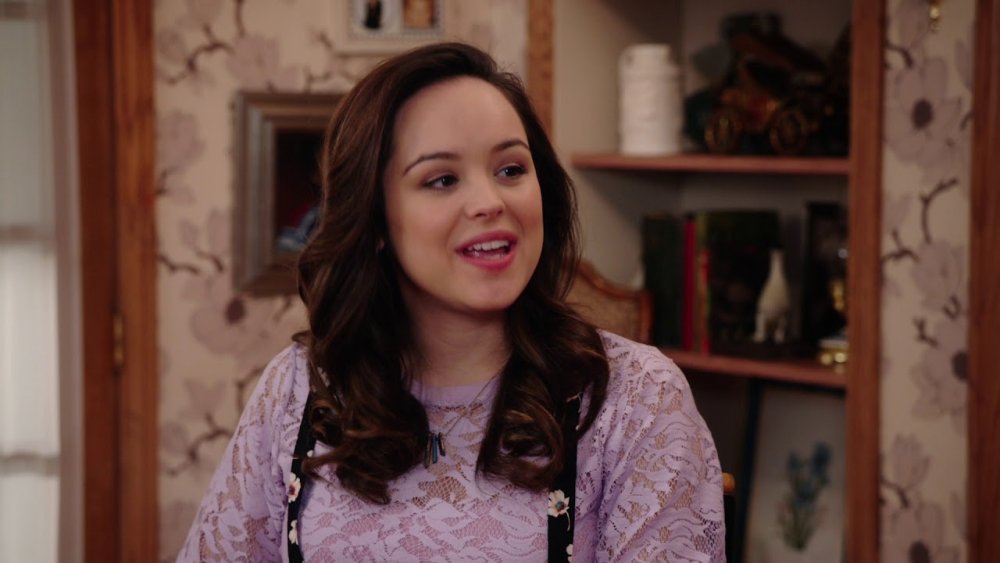 ABC
It turns out, the gender swap has actually been good for Eric in the long run. As his brother Adam explained to the Jewish Exponent, the real Eric quickly found a silver lining in having his real life stories altered to fit the needs of Erica. "Sometimes, he does feel left out, just because it's fun to be included in the show," said Goldberg. "Other times, when I beat up Barry or embarrass him, it's like 'Oh, thanks.'"
Just because Eric's onscreen counterpart is a girl doesn't mean he's immune to having his teenage foibles included on the show. In 2019, Eric sat down with Orrantia to discuss how the writers have drawn inspiration from his own exploits as a young adult for Erica's storylines. Some of the most memorable things that happened to both Eric and Erica include having a fake I.D. (although, Eric made his I.D. himself), getting arrested for stealing a knish, and wrecking his dad's car on a trip to see his girlfriend. Even though his real life is being used as inspiration for some of Erica's best stories, the gender swap makes it easy for him to deny that the plotlines are drawn from his own life. The same cannot be said for his brother Barry, played by Troy Gentile on The Goldbergs.
When Orrantia asked how he really felt about the character of Erica, he offered a hilariously candid answer. "I have plausible deniability, I can deny all of those true Goldberg stories," he explained. That's a luxury neither the real Barry or Adam has, which surely leads to at least some jealousy, depending on how embarrassing the ripped-from-their-childhood antics are from episode to episode.