Amsterdam: Margot Robbie Says The Police Wrapped Filming (All Because Of A Permit)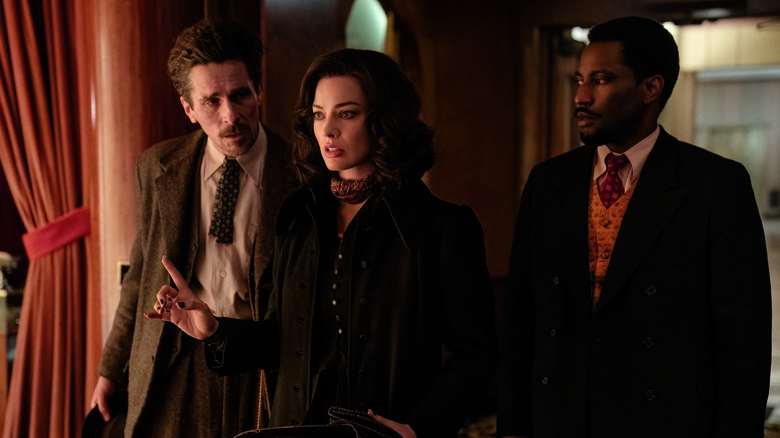 20th Century Studios
Permits are an important thing to have when filming a movie in California. The state is notorious for having strict filming guidelines in which permits and the like are crucial to productions like "Amsterdam." Margot Robbie told a story about how "Amsterdam" got hit hard by authorities in California when permits expired during the filming of a scene.
In an interview on The Tonight Show with Jimmy Fallon, Robbie revealed filming was shut down one night on the production of "Amsterdam" when a permit expired while director David O. Russell was filming a scene with Christian Bale. Because Bale and Russell were so in the zone, they forgot to tell their crew to stop working as they were going after hours. The producers behind the scenes panicked as the authorities told the whole crew to leave the set immediately. 
"A policewoman from Pasadena wrapped this film," Robbie said. She also said it was the last day of shooting, and they were filming the last shot on schedule. "They're both so dedicated to this film and their craft that David never called 'cut' on this film, so technically we didn't ever really stop." Despite the setback, the film was finished and released in theaters in October of 2022.
Amsterdam bombed at the box office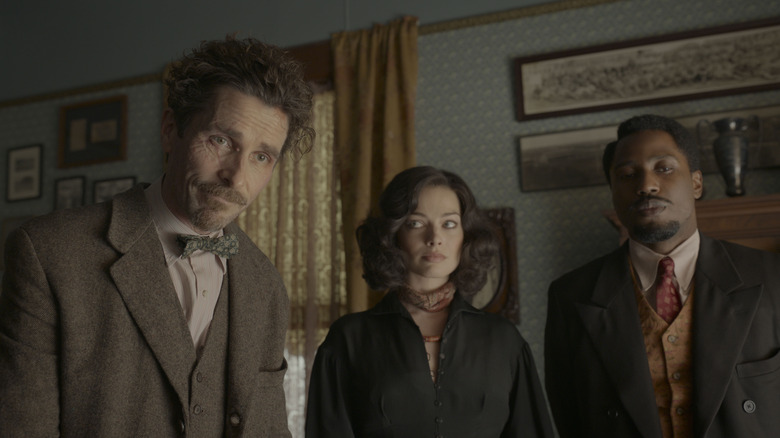 20th Century Studios
Anticipation was high for the release of "Amsterdam" due to director David O. Russell's previous successes with "Silver Linings Playbook" and "American Hustle" coupled with the star power of the film's three leads — Margot Robbie, Christian Bale, and John David Washington. The film, however, was a box office dud upon its arrival. 
'Amsterdam' bombed because of mixed-to-low critical reaction, criticizing the film's all-over-the-place tone and direction. In 2022, audiences weren't turning up for adult-oriented dramedies in theaters either, leaving future of cinema with similar tones in question. It was speculated the film might have done better if it were released directly to streaming. The film made an abysmal $31 million worldwide in theaters and was said to cost the studio over $100 million in losses.
"Amsterdam" is a '30s set period piece about three friends who uncover a conspiracy after the conspicuous death of a respected US general. The nefarious plot is funded by upper class society members who are trying to overthrow the government, and it's up to the trio to expose them.