Why Amsterdam Bombed At The Box Office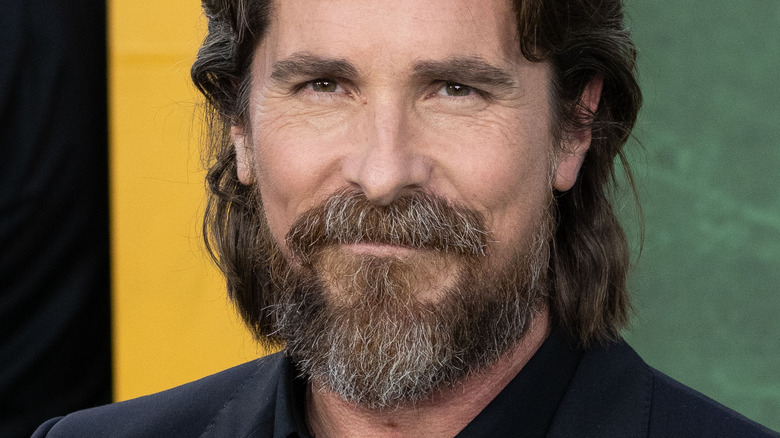 Jeff Spicer/Getty Images
"Amsterdam" is a 2022 American period comedy thriller by creative mind David O. Russel, whose credits also include "Silver Linings Playbook" and "American Hustle." The cast of "Amsterdam" features more name recognition than most Marvel projects, with the roster including Christian Bale, Margot Robbie, John David Washington, Chris Rock, Anya Taylor-Joy, Zoe Saldaña, Mike Meyers, Michael Shannon, Timothy Olyphant, Taylor Swift, Rami Malek, and Robert DeNiro. These are the kind of names that often helm franchises all on their lonesome, so to see them all in the same film is truly a spectacle. Further, cramming them all into a movie created by a notably successful director? That should be a recipe for movie magic.
And yet "Amsterdam" tanked ... HARD. As shared by Variety, it placed third in its opening weekend box office behind "Smile" — which was released a week prior — and "Lyle, Lyle, Crocodile." As of this writing, "Amsterdam" has failed to make back even a tenth of its 80 million dollar budget. For all involved, that number is nothing short of embarrassing. The question is, then, what happened here? Why did "Amsterdam" bomb so spectacularly? Unfortunately, there doesn't seem to be any mystery here: the answers (yes, there are more reasons than one) are tragically straightforward. 
The movie might be half-baked
Movie critics are not the end-all-be-all of cinematic truth. Oftentimes, films that a professional reviewer would find lacking will yet entertain general audiences. It's not that the public is inherently less discerning or that the critic is any less agreeable, but they are decidedly watching movies for different reasons. As such, there's usually a significant disconnect between the opinions of both parties. That is not the case for "Amsterdam." Cruel and concise, and on the behalf of Roger Ebert, Christy Lemire began her review by stating, "simultaneously overstuffed and undernourished, frantic and meandering, 'Amsterdam' is one big, star-studded, hot mess of a movie." 
And that's pretty much the professional consensus. The Rotten Tomatoes aggregate statement is essentially the same, saying that the film has  "a bunch of big stars and a very busy plot, all of which amounts to painfully less than the sum of its dazzling parts." 
The audience impressions are only slightly kinder. According to Cinemascore, the public gave "Amsterdam" a rousing "B" (like the American grading system), which is just above the 60 percent (a different part of the grading system) listed by Rotten Tomatoes' Audience Score. While there is no perfect, objective way to translate an artistic opinion into digestible data, it cannot be ignored that so many people tried and that their results were equivalently derogatory toward David O. Russel's confusing film. Speaking of the director ...
The director's past might be catching up with him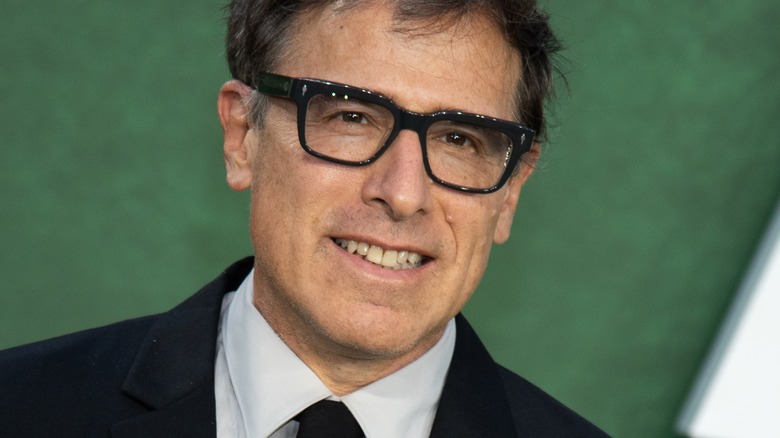 Loredana Sangiuliano/Shutterstock
This slide contains discussion of sexual and physical and verbal assault.
Power and status can shield an individual from a great many sins, but not forever. David O. Russell carries with his name a series of allegations, along with an alarming number of testimonials in regard to his character. As collated and chronicled by Consequence, Russel has been accused of physical abuse, verbal abuse, and sexual assault on several occasions. In 1999, George Clooney claimed that Russel physically attacked him on the set of "Three Kings." Russel was caught on film — that footage went viral in 2004 and again in 2012 — verbally assaulting Lily Tomlin during production for "I Heart Huckabee." In 2016, Amy Adams claimed that he was verbally cruel throughout her time with "American Hustle." In 2011, Russel's niece, a 19-year-old transgender woman, accused him of sexual assault. Instead of denying the allegations, Russel confirmed them, claiming that he was provoked. 
Despite these actions, most of which are notably NOT alleged, Russel is still actively functioning in a public leadership position. To put it simply, that doesn't fly in 2022 the same way it used to. It still flies, obviously, otherwise, Ezra Miller would've been fired from the DC Extended Universe instead of getting to offer a suspicious apology, and Russel would have never been given the reigns to a massive, multi-million-dollar movie. To counteract this, it's likely that a not-insignificant portion of potential viewers boycotted "Amsterdam." Where morals can't speak, money will. 
If you or anyone you know has been a victim of sexual assault, help is available. Visit the Rape, Abuse & Incest National Network website or contact RAINN's National Helpline at 1-800-656-HOPE (4673).