Who Plays Rand On Night Court?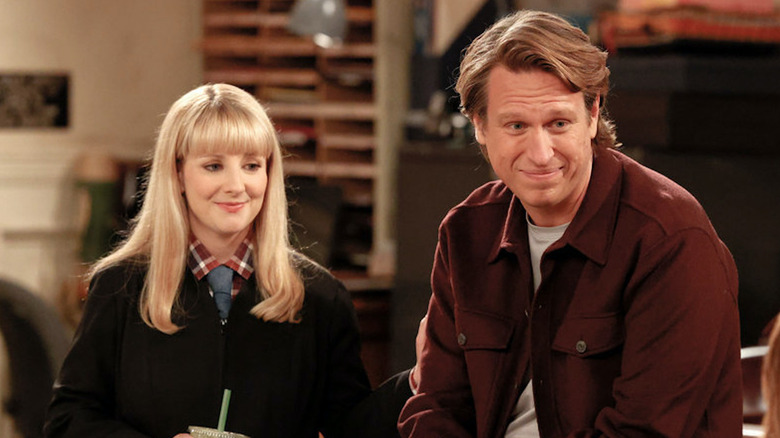 Jordin Althaus/NBC/Warner Bros.
When the "Night Court" legacy reboot premiered in January 2023, it was a treat for '80s nostalgists and new fans alike, skyrocketing the series to a massive ratings win for NBC. "For people who love the original, there's so much there for them," executive producer and star Melissa Rauch told Looper in an exclusive interview. "But then people who've never seen the show before could come in without any prior knowledge and enjoy it without having to know anything about what once was."
For the old guard of "Night Court" fans, there's John Larroquette, who returned to reprise his role as Dan Fielding. But there's also a bevy of new characters, including Rauch's Abby Stone and prosecuting attorney Olivia Moore (India de Beaufort). One new addition, Abby's long-distance fiancé Rand, didn't make an appearance until Episode 10. For those fond of stand-up comedy, Rand probably looked familiar, as he's played by career comic Pete Holmes. Holmes has released four stand-up specials and hosted the late-night program "The Pete Holmes Show," and he's had a prolific television career.
Pete Holmes created and starred on HBO's Crashing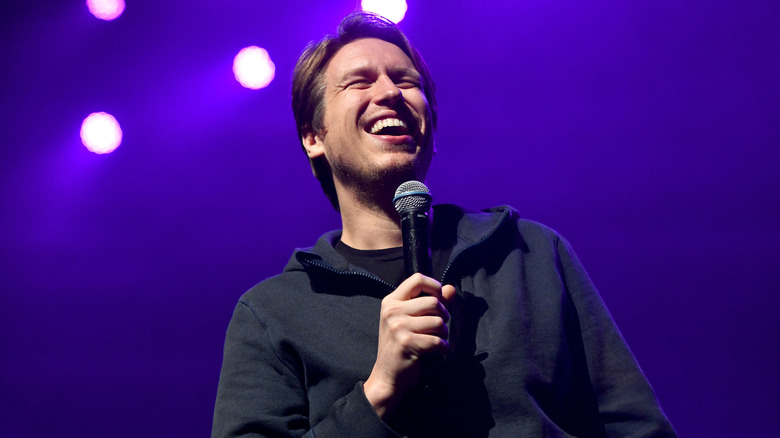 Scott Dudelson/Getty Images
Pete Holmes got his start in stand-up, appearing on late-night programs like "The Tonight Show Starring Jimmy Fallon" and "Conan." He's also played himself in a number of comedy-centric series and films, including "Don't Think Twice" and "Maron." Between 2011 and 2018, he released four stand-up specials, "Impregnated with Wonder," "Nice Try, The Devil," "Faces and Sounds," and "Dirty Clean."
Holmes is perhaps best known for his hidden gem HBO series "Crashing," which aired for three seasons between 2017 and 2019. Executive produced by Judd Apatow, the series borrows from Holmes' real-life experiences on the stand-up circuit. Holmes plays a fictionalized version of himself who begins a career in comedy after his wife cheats on him. "Crashing" features countless comedians in guest-starring roles, including Hannibal Buress, John Mulaney, Sarah Silverman, and Chris Gethard.
Despite positive reviews from critics, "Crashing" was canceled after Season 3. "Over three seasons, Holmes excavated the narcissism and hopelessness of the working comic, crafted tender and thoughtful commentary on religion, and fearlessly examined the horror and ugliness under the mask of the sweet, hapless nice guy," wrote Brodie Lancaster in a glowing postscript for The Guardian. "And he made it all, somehow, funny."