The Rookie S5 Finale Snuck The Big Bad Into A Scene & Not Everyone Caught It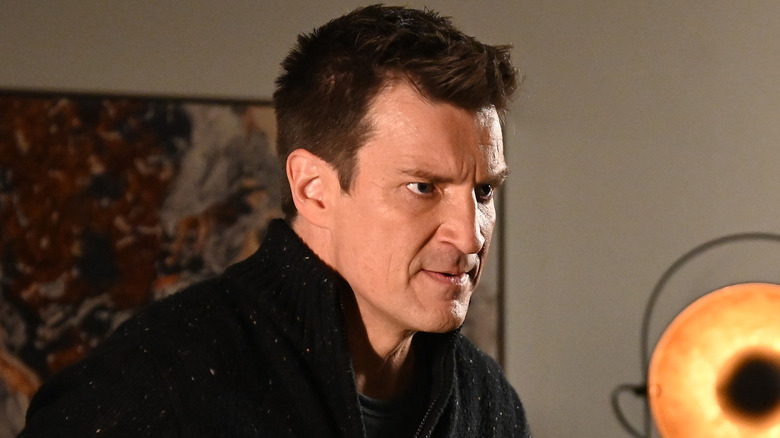 ABC/John Fleenor
Contains spoilers for "The Rookie" Season 5, Episode 22
In Season 5, Episode 22 of "The Rookie," Celina Juarez (Lisseth Chavez) and Aaron Thorsen (Tru Valentino) are attacked in an alley while off-duty, and the assailants shoot Aaron in the back before striking Celina in the head. Before they leave, one of the attackers tells Celina to remember a riddle, which she later relays to John Nolan (Nathan Fillion). While the doctors work on saving Aaron, the rest of the team works on figuring out the riddle.
As John exits the hospital elevator, there's a man behind him that also gets off, and later he's seen again nonchalantly sitting in the waiting room steps away from where Police Sergeant Wade Grey (Richard T. Jones) and the other officers are discussing what happened and the riddle. "Did anyone else catch the new 'big bad' lurking in the background in the hospital!!!" u/Mindless_soul_eater wrote on a "The Rookie" subreddit. "He was in the elevator with Nolan, right behind him," wrote u/Southern_Tangerine_7. While not everyone caught his appearance, sharp-eyed viewers were stunned when they realized the man didn't just happen to be in the background, but was actually one of the bad guys within reach the whole time.
The cliffhanger says that we'll see him again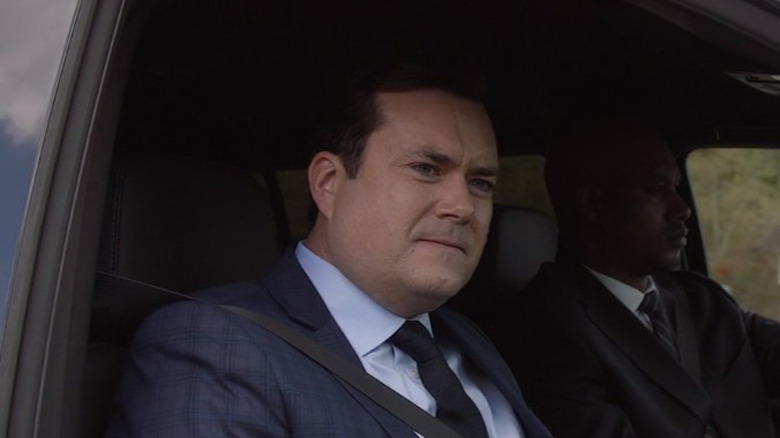 ABC
While Kristian Bruun's character is just being referred to as the "Big Bad" by "The Rookie" fans, the cliffhanger ending with him riding in a car and talking about the success of their plan leaves us pretty confident that this isn't the last we'll see of him. He tells his driver that they've succeeded in driving every cop in L.A. away from their real target, and by the time police realize what is really going on, it'll be too late.
Many fans are convinced that the 'Big Bad' isn't the only one hiding in plain sight, though. "The nurse who entered the room to change the bag, wasn't she 1 of the 4 convicts on their board? Or do they look super alike?" u/GeneSpecialist4988 wrote on "The Rookie" subreddit. "It might explain, on some level, why she exchanged glances with Celina — and why Thorsen turned code blue following the nurse's departure," replied u/HtomSirveaux3000. Unfortunately for fans, we're going to have to wait for Season 6 to find out not only if Aaron survives his attack, but exactly what sinister plot has really been occurring, and who all is involved.