Why Celina Juarez From The Rookie Looks So Familiar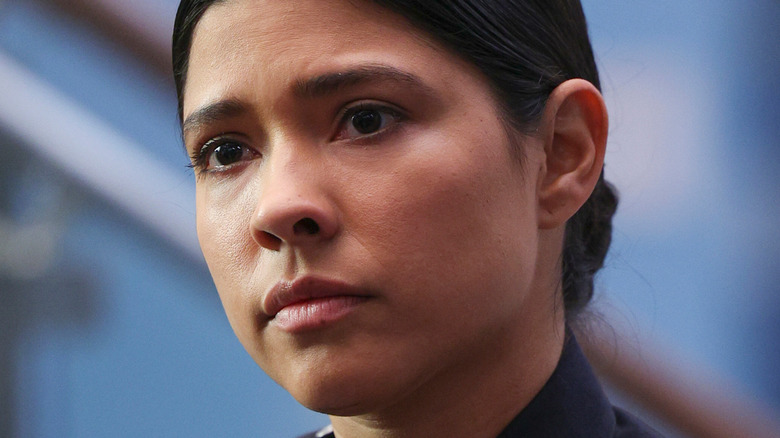 ABC/Raymond Liu
Here's the tricky part about a show like "The Rookie," which is currently airing its fifth season on ABC. The entire premise of the show is that it follows John Nolan, the oldest rookie cop in the LAPD who started his career at the age of 45. Now that the show has four-plus seasons under its belt, John's career has advanced to the point that he's no longer "The Rookie." The same can be said for his fellow former-newbie police officers like Jackson West (Titus Makin Jr.) and Lucy Chen (Melissa O'Neil).
So, like many a show that came before it, "The Rookie" has solved this conundrum by simply adding a new rookie to the staff and having John train her. Celina Juarez joined the cast of "The Rookie" for Season 5. So far, Celina's had a bit of a rocky start, conducting an unlawful search on a suspect, and getting lost in the woods while pursuing another. There's still plenty of time for Celina to turn things around, with John's help of course. 
Celina is played by Lisseth Chavez. If you're reading this, you're probably wondering where you've seen her before. Here are her career highlights.
Lisseth Chavez played Ximena Sinfuego on The Fosters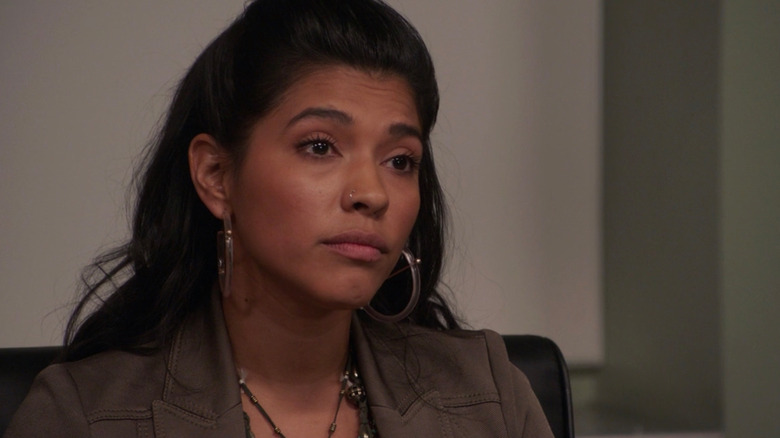 Freeform/Hulu
"The Fosters" is a family drama that ran for five seasons from 2013 to 2018. The first two seasons aired on ABC Family, and the final three aired on Freeform. "The Fosters" tells the story of Stef (Teri Polo) and Lena Foster (Sherri Saum), spouses and parents of a blended family who navigate everyday life's ups and downs.
Ximena joined the cast in the second episode of Season 5, when the Fosters' foster daughter Callie (Maia Mitchell) started auditing art classes at a local college. There, she befriended Ximena as well as Ximena's younger sister Poppy (Nandy Martin), who are both members of Latinx roller derby teams.
Ximena was a recurring role for Chavez, and the character went through a lot in her lone season. An immigrant to the United States under the Dream Act, she faced deportation to Mexico despite not living there since she was two. While that was happening, she also came out as gay to Callie.
"Shining light on Ximena's story is so surreal," Chavez told PopWire, discussing the Ximena-focused episode "Sanctuary." "It was a very emotional episode to shoot because this is not a fictional issue or make-believe situation. The episode is an unfortunate reality; I mean come on, families that gave up everything to have a better life are being torn apart right now as we speak."
Lisseth Chavez played Vanessa Rojas on Chicago P.D.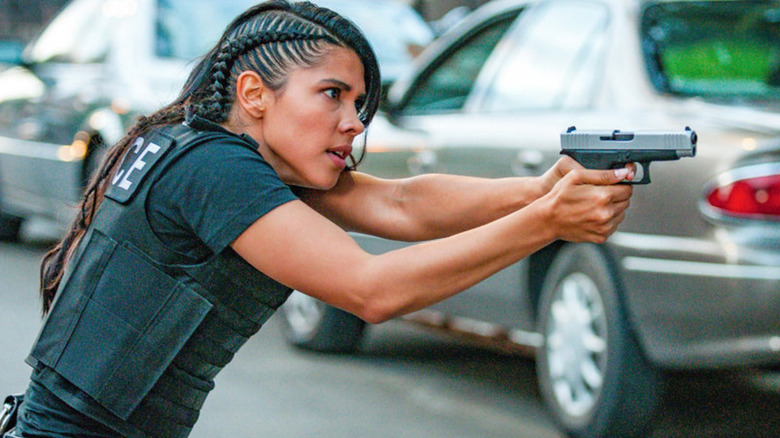 NBC
A year after "The Fosters" ended, Lisseth Chavez joined the "One Chicago" universe as Vanessa Rojas. Although she also appeared on "Chicago Med" and "Chicago Fire," she was a main recurring character on "Chicago P.D." Rojas primarily worked undercover as part of the 21st District's Intelligence Unit. Personality-wise, Rojas was tough, street-smart, and dedicated to her job. She famously grew up in 32 different foster homes (Per the Chicago P.D. Wiki).
Lisseth Chavez joined "Chicago P.D." for its seventh season, airing from 2019 to 2020. As reported by Deadline, Rojas' was one of the storylines affected by the chaos of the COVID-19 pandemic, with the production team forced to cut a significant amount of her screen time. As a result, her story arc didn't get a full conclusion. The producers opted not to pick up her option for Season 8–but Chavez landed on her feet.
Lisseth Chavez played Spooner Cruz on DC's Legends of Tomorrow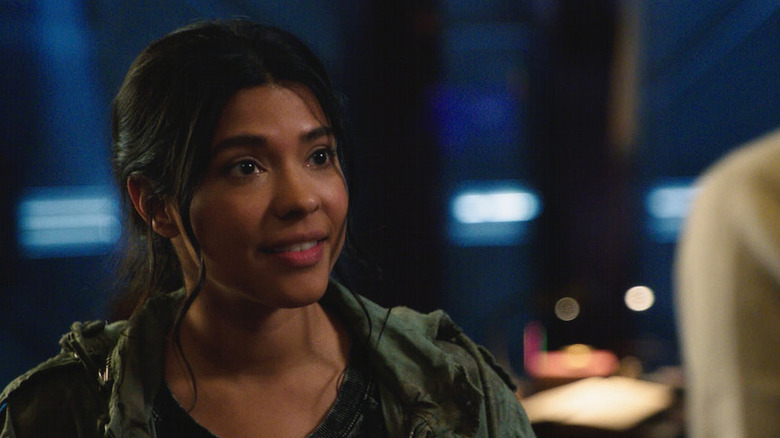 The CW
Not being brought back for "Chicago P.D." Season 8 had an upside for Lisseth Chavez: it allowed her to join the cast of "DC's Legends of Tomorrow" on the CW. It's the Arrowverse series about a group of time-traveling superheroes and villains, led by Rip Hunter (Arthur Davill), who must work together to stop armageddon. The show ran for seven seasons from 2016 to 2021.
Season 6 brought in a new kind of existential threat for the Legends of Tomorrow: aliens (albeit not the familiar aliens from DC comics, but an original creation). Chavez's character, Esperanza "Spooner" Cruz, was the perfect character to deal with them. A former alien abductee herself, Spooner was living off the grid and devising technology to detect and defend against extraterrestrial enemies. Unlike the lovable losers that made up the rest of the Legends, Spooner was a lot tougher and more resourceful–the perfect foil to shake up a show's dynamic after five years of established patterns.