Where To Watch The Rookie And Its Spin-Off Feds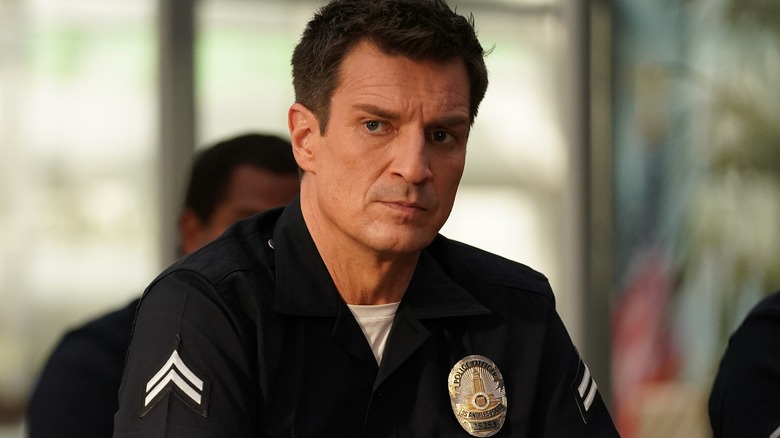 ABC/Gilles Mingasson
Someone changing their career in their 40s isn't something that would be considered shocking nowadays. In fact, with new types of jobs becoming available remotely in addition to on-site, many people are shifting career-gears, so the process has become pretty unremarkable. 
For William "Bill" Norcross, however, not only was his career change seen as fascinating, but an entire TV series was created based on it. In 2015 when Norcross was 44-years-old, he decided to leave his Pennsylvania printing business to become a police officer in Los Angeles. His story and accomplishments led to the development of "The Rookie," which stars Nathan Fillion as John Nolan, a character based on Norcross.
For those hearing this story for the first time, "The Rookie," might be a series they want to push up to the top of their watchlist; however, it might be daunting when seeing that the show is five seasons in, producing an impressive 97 episodes. The good news is that these episodes aren't hard to find and are available on multiple streaming platforms. 
First off, the series originally aired on ABC, so a cable provider may offer the episodes On Demand. Another option to catch up with "The Rookie" is with subscriptions to Fubo TV or Hulu. One may not want to stop with just this series, as a spinoff show, "The Rookie: Feds," provides its own fascinating story and is available to watch in these same locations.
Neicy Nash puts her spin to a similar story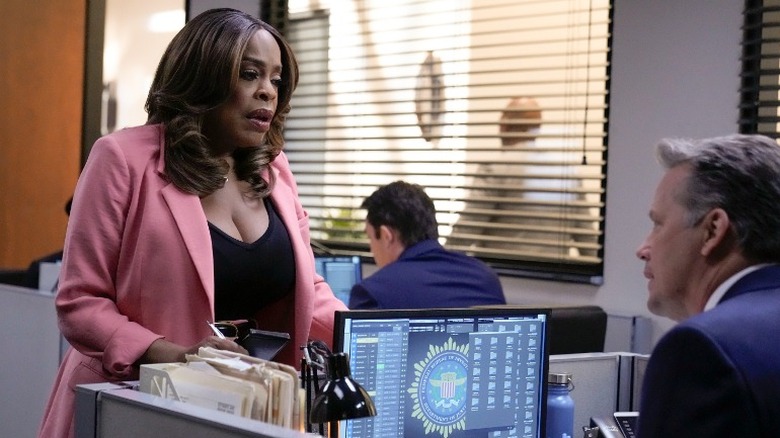 ABC/Scott Everett White
"The Rookie" took Officer Norcross' story and ran with it, airing its first episode back in October 2018. In parallel with the real-life account, the series follows Nathan Fillion's John Nolan, who becomes the oldest rookie to join the Los Angeles Police Department. Instead of leaving his family business to pursue a dream like the real-life police officer, Nolan finds his calling by initially helping a Pennsylvania police team thwart a bank robbery. 
Fillion, who has starred in all episodes of the completed five seasons, is flanked by costars Alyssa Diaz, Eric Winter, and Richard T. Jones. The success of the series inevitably pushed the studio to develop the spinoff, "The Rookie: Feds," which kicked off with its pilot episode airing in September 2022.
As interesting as a man in his 40s deciding to change his career to become a Los Angeles police officer is, "The Rookie: Feds" takes this scenario to a new level as it focuses on a 48-year-old school counselor who pursues her dream of becoming an FBI agent. This series stars Neicy Nash as Simone Clark, and costars James Lesure and Britt Robertson. 
Nash's character was first introduced in the original series toward the end of the fourth season, paving the path to this new show. For those giving these two series a first-time look, this one will be a much smaller mountain to climb as the spinoff is currently only two seasons in.