Champions Canceled At NBC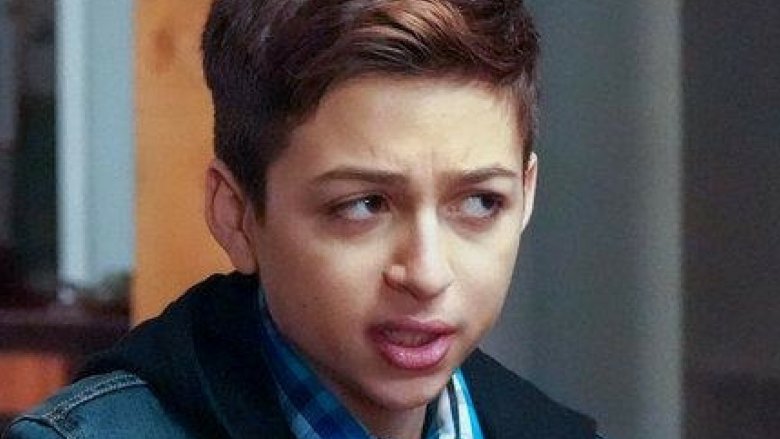 Another freshman comedy has gotten the axe. According to The Hollywood Reporter, NBC has canceled the Anders Holm-led Champions, with the show joining L.A. to Vegas, Ghosted, and more on the list of comedies that didn't make it to season two this year. 
Champions starred Holm as Vince, the owner of the Champions Gym in Brooklyn. Vince's life is thrown for a loop when his high school girlfriend Priya (Mindy Kaling) shows up at his door with their teenage son Michael (J.J. Totah), who needs to move in with his dad so he can attend a prestigious theater school. Fortune Feimster, Andy Favreau, Ginger Gonzaga, and Mouzam Makkar also starred in the series.
Kaling, who was a recurring guest star on the show, created the series alongside Charlie Grandy, a former writer on The Mindy Project. The show aired 10 episodes on NBC, and averaged a disappointing 2.4 million viewers and a 0.7 rating in the key 18 to 49 demo over its run. This was good for the lowest-rated NBC series of the 2017-18 season and was one of the five worst performers across the big four networks.
However, the show received mostly positive reviews from critics, with a 67 percent on Rotten Tomatoes, and with a loyal fan base, it could land at a different network or streamer. The show is distributed by Netflix internationally, but sources say they have already passed on picking up the show. Kaling does have a relationship with Hulu, who saved The Mindy Project after its Fox cancelation, although its unclear if they are currently in the mix.
This year has not been kind to comedies. Fox axed most of their live-action block, and although Andy Samberg's Brooklyn Nine-Nine found a new home at NBC, others, such as The Last Man on Earth and The Mick, were not so lucky. Also getting the axe after one season were the comedies Alex, Inc.; Disjointed; Everything Sucks; The Mayor; Me, Myself, and I; and 9JKL.