Ghosted Canceled By Fox After One Season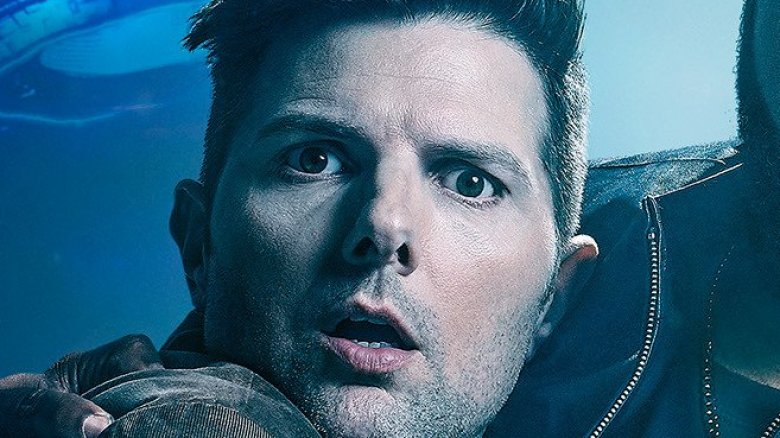 Ghosted is officially going ghost.
The Craig Robinson and Adam Scott-starring paranormal investigator comedy, which launched in fall 2018, has been canceled by Fox after 13 episodes, according to a report by Variety.
The series, which also starred Ally Walker, Adeel Akhtar, and Amber Stevens West, had difficulty catching on with viewers over the course of its now-truncated first season.
Originally ordered for ten episodes, the series was picked up for an additional six before ultimately being cancelled. It remains to be seen if anything will be made of the final three episodes that were ordered, but the prognosis appears grim. 
According to TVLine, it has yet to be determined if those final episodes will get to be seen. But as things stand, the network seems to have no enthusiasm for sharing them — otherwise they probably would've given the show three more weeks, or at least two hours of air time.
After averaging only 2.4 million viewers over its first episodes, the paranormal parody series shifted gears to become more of a workplace comedy, with The Office and The Newsroom producer Paul Lieberstein taking over as showrunner from Kevin Etten midway through production.
The cancellation of Ghosted leaves Fox having run through its entire live-action comedy lineup, with a new slate of programs, including The Cool Kids, Rel, and a revived Last Man Standing set to premiere in the fall.
Fans have good reason to be irked at the network for the cancellation of Ghosted, which seemed to arrive without the show getting much of a fair shot at finding its footing. 
The network pulled the show from its regular schedule after 9 episodes in January, and began burning off remaining episodes from the season on Sundays in June. With little advertising or fanfare surrounding the show's return, many viewers likely weren't aware the show was even back on the air.
Ghosted was created by Tom Gormican, and followed the comedic adventures of a Los Angeles-based group of paranormal investigators called The Bureau Underground. It centered on an odd couple relationship between Craig Robinson and Adam Scott's characters, with Craig's Leroy being skeptical of all things spiritual, and Scott's Max being a whip-smart true believer.