TBBT: One Of Wil Wheaton's Favorite Scenes Involves Star Wars And Spock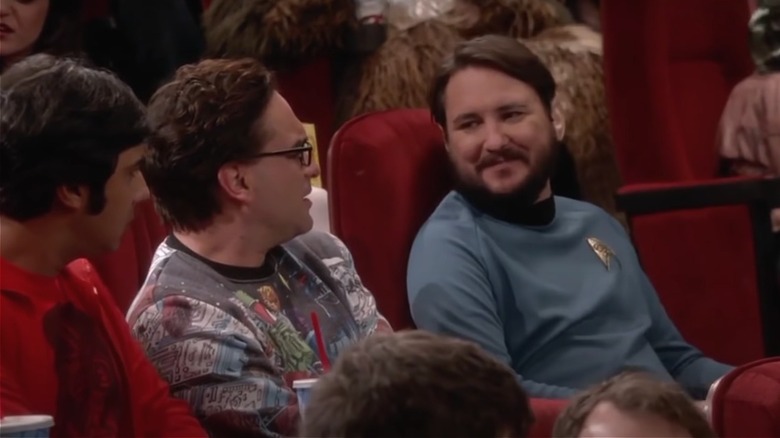 CBS
There really is something special about actors playing a fictionalized version of themselves in movies or TV series. Even though their dialogue is scripted, it feels like getting a peek into the real lives of these successful stars. "The Big Bang Theory" has surely had its fair share of these types of cameos with names like Mark Hamill, Stephen Hawking, and Elon Musk joining the cast as themselves. Another great is "Star Trek's" Wil Wheaton. And just like any actor who's been involved in a series, Wheaton has his top scenes that he enjoyed being part of the most. But the one he chose as his very favorite has more to do with the crew's reaction to him before the shoot than the actual on-screen moment. 
When chatting with Express, Wheaton was asked what his favorite scenes on "TBBT" was, and he explained that there were actually three. However, the one that stood out above the others took place in a later season's episode in which he joins the rest of the cast at the premiere of a new "Star Wars" film. Holding strong that he will always be more of a "Star Trek" fan (obviously) than a "Star Wars" one, he proves it by wearing a vintage Spock science uniform. His love for this moment stems mostly from the crew's unexpected laughter at him being in the Spock uniform. "When you can make the crew laugh. When you can kill the crew on a sitcom, it feels really, really, really good," Wheaton said. "It's like hitting a home run."
When it came to his end of the galaxy, Wil had to represent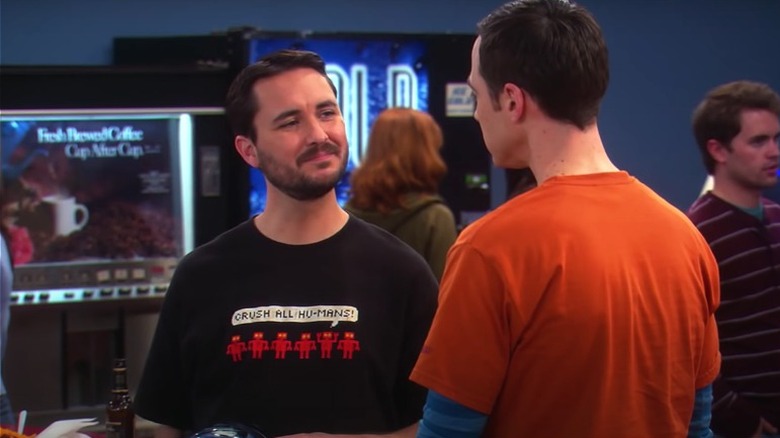 CBS
Wil Wheaton gifted fans seventeen appearances on "The Big Bang Theory," and the one he has chosen as his personal best, comes from Season 9, Episode 11, ("The Opening Night Excitation"). The guys are distraught that Sheldon (Jim Parsons) is bailing out on joining them at a "Star Wars" premiere since it's Amy's (Mayim Bialik) birthday. Wheaton graciously accepts the invite to be a replacement but proves to be an instigator of sci-fi rivals. This is because Wheaton decides to show his allegiance to "Star Trek" by wearing a Spock uniform. It turns out, this wardrobe choice was kept secret. "Nobody knew that was going to happen," Wheaton revealed about the moment, stating that the crew burst out laughing before the scene's filming.
Wheaton mentioned two of his other episodes of "The Big Bang Theory" that he considers his favorites. One other takes place in Season 3, Episode 13, ("The Wheaton Reoccurrence") where he joins the guys at the bowling alley. Although, he admits that the filming of it wasn't as great as the final product. "That took 13 hours to shoot that scene," he revealed. "And I just picked a bowling ball that looked cool. Not realizing that I picked a bowling ball that weighed 17 pounds. I had to carry it all day." Ouch.
The third scene that Wheaton chose as his favorite comes from Season 12, Episode 16, ("The D & D Vortex") in which Wheaton hosts a celebrity "Dungeons & Dragons" game that includes another "Star Trek" great, William Shatner. It's a star-studded episode that lives on in all our minds, frankly.