Human Resources Season 2 - Everything You Need To Know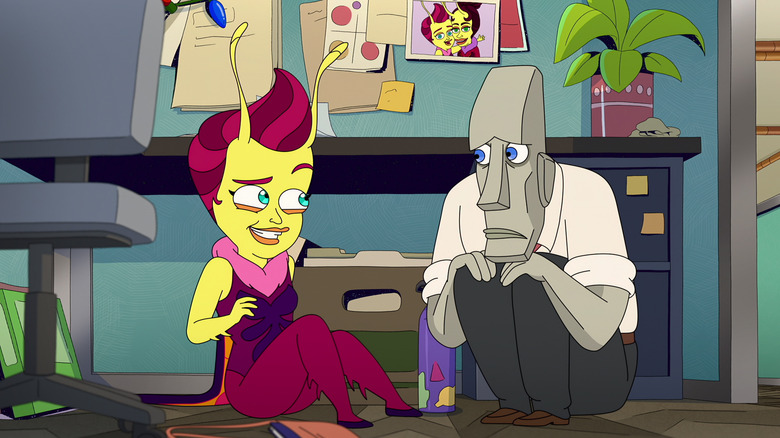 Netflix
The second and final season of Netflix's "Human Resources" is well on its way, with the streamer sharing new updates about its cast, release date, and story via an animated short. "Human Resources" spun out of the wildly popular comedy series "Big Mouth," which is also set to take its final bow with an upcoming eighth season.
Though we have yet lay eyes on even a seventh season of "Big Mouth," Season 2 of "Human Resources" is surprisingly just around the corner. Coming along on this next hilarious trek through the pubescent psyche are most of the series' original cast, along with several eye-catching celebrity guest stars.
As fans prepare to say goodbye to this universe once and for all, "Human Resources" appears to be a fitting harbinger of the end of the two shows' shared lifecycle. And while we may not have all the story details on hand, it's a safe bet they'll both go out with a heartwarming (and disturbingly relatable) bang.
When will Season 2 of Human Resources be released?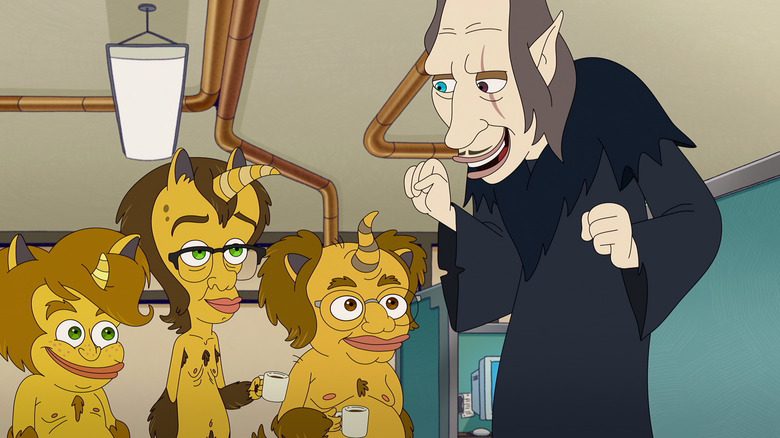 Netflix
According to the recently released animated announcement from Netflix themselves, Season 2 of "Human Resources" is set to debut on the streamer on June 9th. As appropriate as a mid-summer release date feels for such an irreverent comedy series, it is a strangely crowded window for Netflix's roster of shows. Just one week prior on June 2nd, they plan to release the final season of the supernatural drama "Manifest" — meanwhile, the final season of Mindy Kaling's coming-of-age comedy series "Never Have I Ever" is set for June 8th.
Though the announcement was largely dedicated to the celebration of returning cast members (and the reveal of several new, A-list voices joining them), Netflix separately confirmed the Season 2 release format. Like the first season, it will consist of ten, 30-minute episodes, all of which will be available on the 9th.
What will Season 2 of Human Resources be about?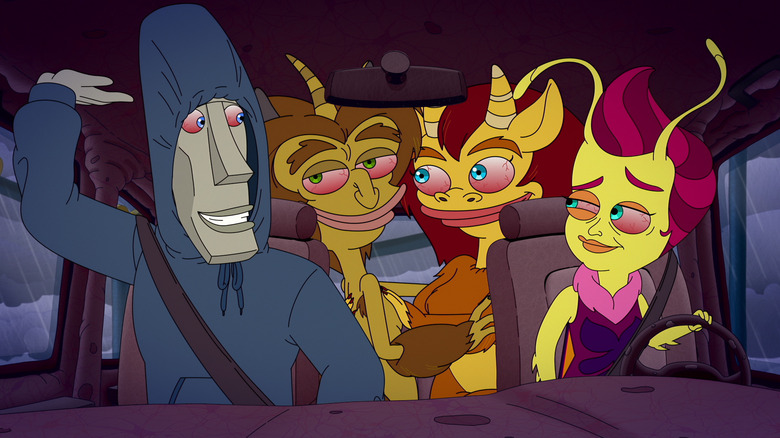 Netflix
The second season of "Human Resources" will continue the series' exploration of emotions, psychology, and childhood through a cast of bizarre creatures who embody even the most uncomfortable aspects of being human. From "logic rocks" that point out the seemingly obvious, to Hormone Monsters that amplify and advise on a person's strongest urges, the members of the titular organization are always available to steer humans through complicated periods in their lives.
One storyline that will surely carry over is that of "Lovebug" Emmy Fairfax (Aidy Bryant), who spent the first season trying to find her place at Human Resources while working with a new mother. She will likely be continuing her journey to understand the concept of love within others and herself. Monsters Connie (Maya Rudolph) and Maury (Nick Kroll), meanwhile, will experience many hiccups as they adjust to being parents themselves. There will also be a brand new swath of human characters introduced, bringing with them fresh problems and exciting additions to the voice cast.
Who is cast in Season 2 of Human Resources?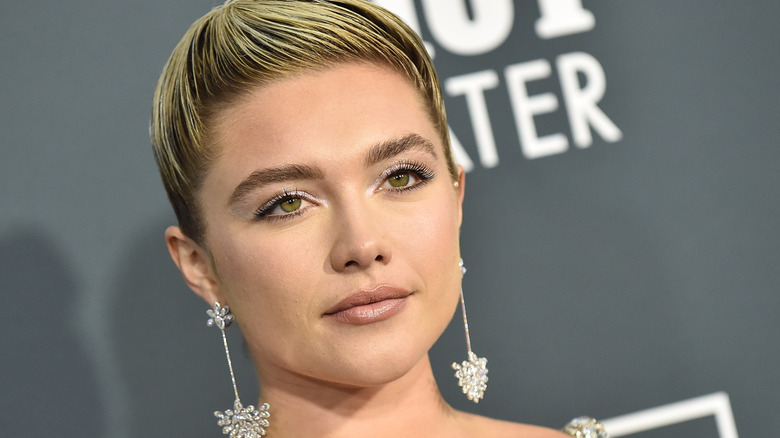 DFree/Shutterstock
Both "Big Mouth" and "Human Resources" have historically made hilarious use of celebrity voice actors, bringing them in for an episode or two in memorable guest-starring roles. Season 2 of the latter will be no exception, already boasting a star-studded roster in early promotional materials.
Most noticeable among the crowd of newcomers is Academy-award nominee Florence Pugh, who most recently lent her voice to the critically acclaimed animated film "Puss in Boots: The Last Wish." Multihyphenate entertainer Miley Cyrus is also set to voice a character in Season 2, possibly one based on herself. Also to be heard are Eugene Levy ("Schitt's Creek"), Sam Richardson ("Velma"), Niecy Nash-Betts ("Monster: The Jeffery Dahmer Story"), and Isabella Rossellini ("Marcel The Shell with Shoes On"). Finally, character actor Jason Mantzoukas, who voices Jay Bilzerian in "Big Mouth," will guest star.
Aidy Bryant, Randall Park, Keke Palmer, David Thewlis, Brandon Kyle Goodman, Maya Rudolph, and Nick Kroll are all set to return as series regulars, voicing the characters they originated in the first season. A fair amount of previous guest stars could also be returning, including Hugh Jackman, Pamela Adlon, Rosie Perez, Henry Winkler, Thandiwe Newton, Jemaine Clement, Maria Bamford, Bobby Cannavale, and Cole Escola.
Who will executive produce Season 2 of Human Resources?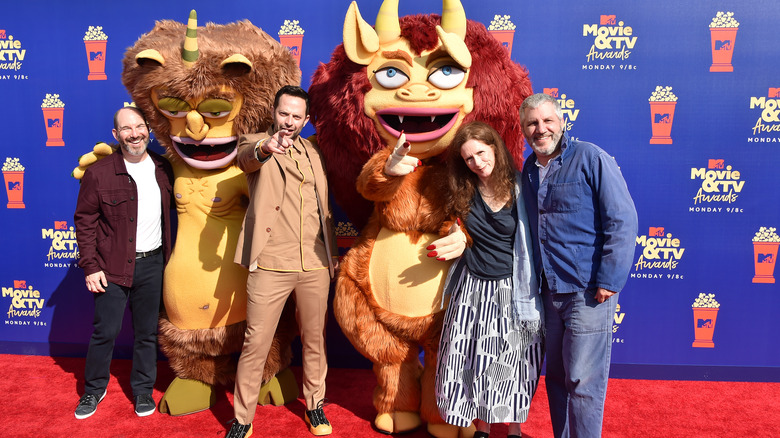 Gregg Deguire/Getty Images
"Human Resources" was created and continues to be executive produced by Kelly Galuska, Andrew Goldberg, Mark Levin, Jennifer Flackett, and Nick Kroll — all of whom carrying over from "Big Mouth." Galuska, Goldberg, and Kroll are credited for writing the first four episodes of the second season as well. Animation house Brutus Pink returns to produce alongside Netflix, having helmed both "Big Mouth" and "Human Resources" for the streamer as part of a multi-year exclusive deal.
The two shows are heavily inspired by Goldberg and Kroll's real lives, primarily their childhood friendship. Goldberg initially conceptualized a comedy about puberty with Levin and Flackett, before the trio pitched the idea to Kroll together. After the series became a runaway hit, Netflix gave the go-ahead for a spin-off, with Galuska, a prominent "Big Mouth" writer, stepping into an executive producing role.