Big Mouth To End With Season 8 At Netflix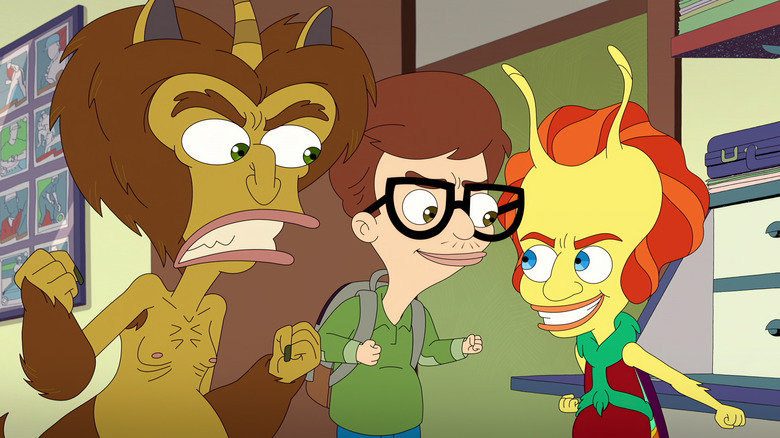 Netflix
"Big Mouth," the perverse coming-of-age Netflix animated series from Nick Kroll and Andrew Goldberg, will conclude with Season 8. As reported by Deadline, Netflix renewed "Big Mouth" for two more seasons — through Season 8 — making it officially the longest-running series in the streamer's history, barely edging out "Grace and Frankie" and "Orange Is the New Black," which each ran for seven seasons.
The series stars Kroll and fellow comic John Mulaney as two middle schoolers navigating the untold horrors of puberty and sexuality with the help of hormone monsters, shame wizards, and other anthropomorphized expressions of the human experience. Its voice cast also includes Jason Mantzoukas, Jessi Klein, Maya Rudolph, and Jordan Peele.
"If you would have told adolescent Nick Kroll and Andrew Goldberg that middle school would take eight years to finish," Kroll said, "they would have been like, 'Yeah, that sounds about right. This seems like it will never end.'"
Season 7 of "Big Mouth" is expected to release sometime in 2023.
Human Resources to end alongside Big Mouth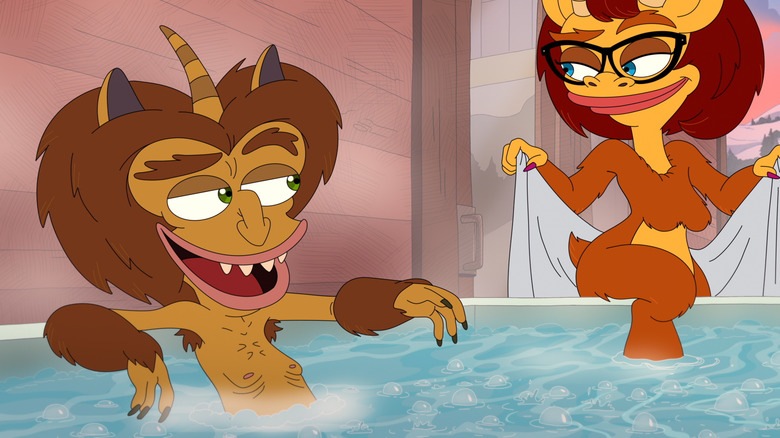 Netflix
The "Big Mouth" spin-off, "Human Resources," which focuses on the lives of fantastical creatures who aid humans in managing their emotions, will also draw to a close alongside its older sibling. Its upcoming second season — due to premiere sometime in the next several months — will be its last.
Starring Pamela Adlon, Maria Bamford, Ali Wong, Mike Birbiglia, Hugh Jackman, and other familiar names, "Human Resources" bowed its first season in March 2022 to mostly favorable reviews. While "Big Mouth," though over-the-top, centered its drama around the lives of children, the spin-off focuses on more adult concerns, from family-rearing to the pitfalls of dating later in life.
"'Big Mouth' is a towering achievement in animated comedy that will make Netflix history for its longevity," Billy Wee, the Netflix Director of Adult Animation, said. "We are thrilled that we still have two more hilarious seasons to share with fans before this brilliant coming-of-age story reaches its conclusion."