Wonder Woman 1984's Villain Revealed In Set Photo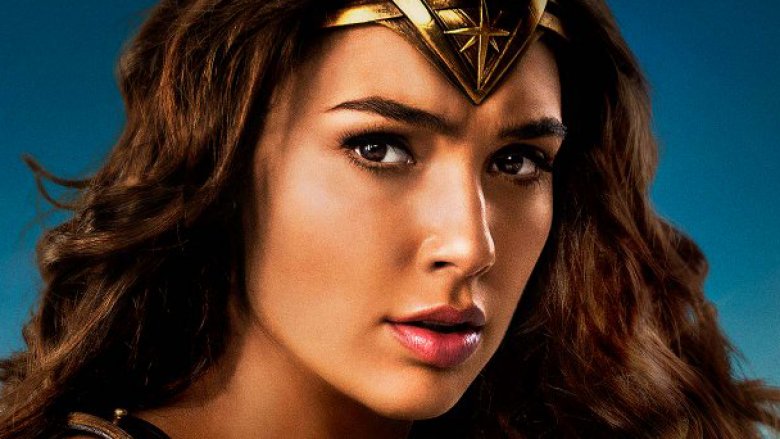 Wonder Woman is heading to 1984 — and when she gets there, she'll find a new foe lying in wait.
Wonder Woman director Patty Jenkins has shared the first image of actor Kristen Wiig in character on the set of Wonder Woman 1984, portraying the character Barbara Ann Minerva, aka Cheetah. Check the photo out below.
While this would clearly appear to be a look at Barbara Ann pre-violent cheetahfication, it's still a little cool to see what was recently just a curious casting rumor develop into a real thing we'll get to see.
Dabbling in big-screen supervillainy is a new career move for Wiig, who made a name for herself in comedy with Saturday Night Live and Bridesmaids. She's since surprised audiences with dramatic turns in movies like The Skeleton Twins, as well as weird larks like The Spoils of Babylon, the Lifetime movie A Deadly Adoption, and a dance at the Grammys to Sia's "Chandelier". This is her first big foray into the superhero genre, and she's such an interesting actress that we really are quite curious to see what she brings to the show.
While we don't know for sure how Cheetah is being adapted for the movie, the character Wiig's playing is "comic book" as all hell. An ambitious archaeologist from a wealthy family with a flexible moral compass, Minerva gains supernatural powers during an expedition to Africa, which she embarked on seeking immortality from an ancient god of plants. The ritual that gives her her powers is only partially successful, leaving her in a tortured existence somewhere between human and feline, her natural ambitions supercharged by her immense new strength. 
Between this inspired casting and the expected, but still unexplained return of Steve Trevor, Wonder Woman 1984 is looking to be among the most interesting movies coming out of Warner Bros. and DC in the near-future. From the original film's performance, we already know the team behind this can make a decent movie. Now we just have to wait and see how crazy it's going to get.
Wonder Woman 1984 will be out in theaters on November 1, 2019.