Bad Times At The El Royale Release Date Changed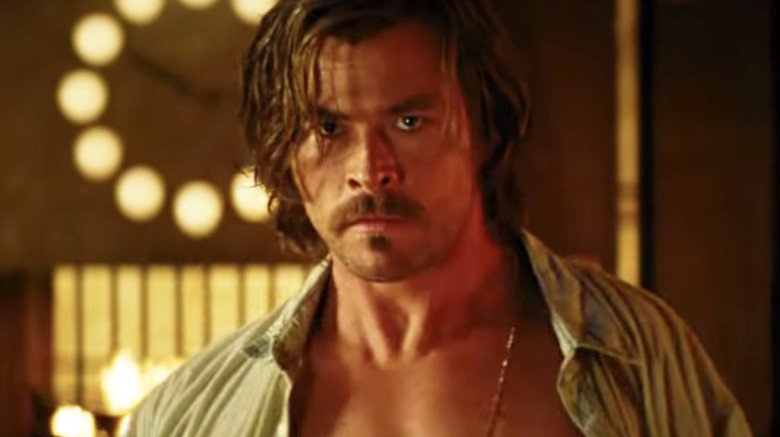 It's a not-so-great time for Bad Times at the El Royale. 
Studio 20th Century Fox has delayed the release of Bad Times at the El Royale, Deadline has confirmed, pushing the noir mystery-thriller flick back one week from October 5 to October 12. 
Written and directed by Drew Goddard — the Academy Award-nominated screenwriter behind The Martian and the director of The Cabin in the Woods – Bad Times at the El Royale follows a group of secret-keeping strangers as they spend an evening at the peculiar El Royale hotel situated on the border of California and Nevada. In a steady stream, the guests arrive: Jon Hamm's strange vacuum salesman, Dakota Johnson and Cailee Spaeny's set of sisters on the run, Cynthia Erivo's soul singer, Jeff Bridge's priest who is 100-percent not a legitimate priest, and Chris Hemsworth's cult leader with an aversion for shirts and a perfect self-image. The longer they spend at the rundown hotel — and the closer they get to one another — the more they realize that the El Royale holds far more secrets than they ever could. 
Usually, a film's debut shifting to a later date suggests a sign of trouble, but Fox pushing back the film that director Goddard describes as a "love letter" to crime fiction is actually somewhat of a good thing. Its new October 12 release date means that Bad Times at the El Royale will no longer have to compete with Sony's Venom and Warner Bros.' A Star Is Born, as the both the Tom Hardy-starrer and the Lady Gaga-Bradley Cooper collab are set to open on October 5. The two films are expected to draw in huge audiences, with the latter even drumming up buzz for potential Oscar nominations. 
On the flip side, Bad Times at the El Royale bowing on October 12 puts it in the same opening weekend window as First Man, the Damien Chazelle-directed Neil Armstrong biopic that stars Ryan Gosling, and Beautiful Boy, the biographical drama directed by Felix Van Groeningen and starring Steve Carrel and Timothée Chalamet.
Still, with its star-studded cast, acclaimed creative in the director's seat, unique aesthetic, and sure-to-be-satisfying story, Bad Times at the El Royale should perform well even with its new box office competition.