Who Plays Toro In Barry Season 4?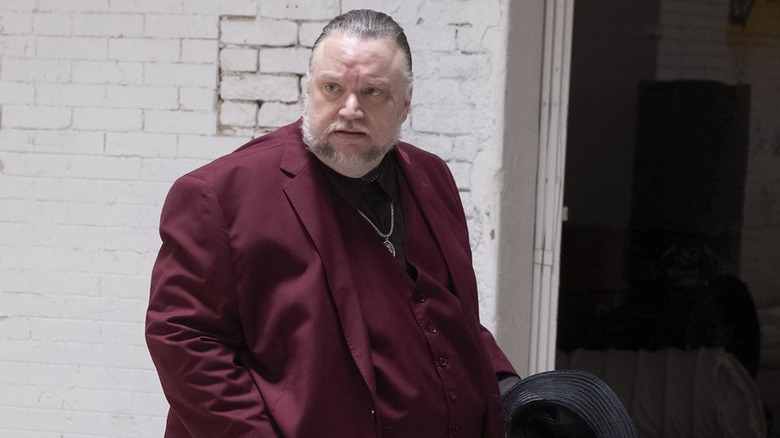 Merrick Morton/HBO
Contains spoilers for "Barry" Season 4, Episode 3, "you're charming"
What immediately makes Season 4 of "Barry" feel different than previous seasons is how at odds all of the characters are with one another right from the jump. For instance, while an emotional Barry (Bill Hader) languishes in prison and regrets the life choices that put him there, NoHo Hank (Anthony Carrigan), who has been enamored with him for years, puts out a hit on his former associate.
Of course, true to form, "Barry" makes this as silly as possible, with NoHo Hank and Cristobal Sifuentes (Michael Irby) meeting up with a Mexican crime boss before ultimately hiring a couple of assassins, who also happen to be podcasters, to sneak into the jail Barry is being held at and murder him during his FBI interview.
However, if you took one look at Toro the Mexican crime boss, and thought to yourself that his voice seems familiar, you might be wondering where you've seen him before. While he's been in front of the camera before, you'll most likely know acclaimed filmmaker Guillermo del Toro for the many movies he's written and directed.
Guillermo Del Toro asked Bill Hader to be in Barry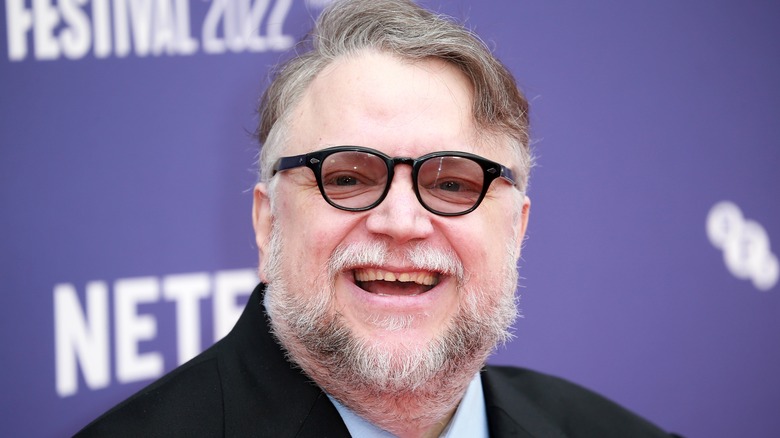 Fred Duval/Shutterstock
That's right, it's none other than Guillermo Del Toro who plays Toro on "Barry," known for his iconic films like "The Shape of Water," "Pan's Labyrinth," and most recently "Pinnochio."  The Oscar-winning writer-director-producer made it known during Season 3 of the HBO comedy series that he loves the show when he tweeted about it. Series star and director Bill Hader revealed to Indiewire that the director actually texted him asking if he could appear in the show.
"I think he didn't think I would [ask him]... But then I thought, 'Actually, there's a part that he'd be really good in.'" Hader said. "I called him and said, 'Yeah, I have a character for you. His name's Toro.' And he went, 'Oh, man. Really?'"
While Del Toro was not wearing his signature thick glasses, Hader said that he did bring his own cane for the role of Toro. He also couldn't help but contribute his opinions to the work behind the camera, with Hader joking that Del Toro was criticizing how he was blocking the scene as the director. "And I was like, 'Guillermo, it's not really your call, man.'... 'Cate Blanchett didn't say this s*** to you on your last movie.'"
It wasn't all critical feedback, though, as Hader said the filmmaker complimented him on his ability to shoot fast and was overall, "very sweet." While it's unlikely that Toro will be reappearing in the final season of "Barry," given that his crew botched the assassination attempt on Barry, his cameo is definitely a fun moment for fans to pick out.