Barry Season 4 Trailer: Fans Are Feeling Bittersweet About Its Inevitable End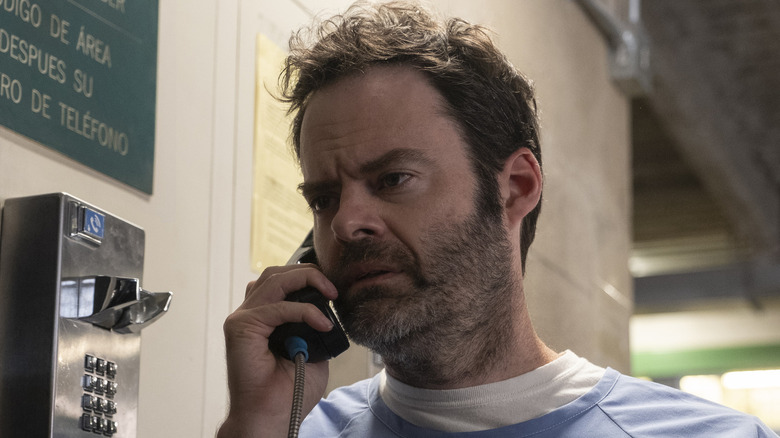 Merrick Morton/HBO
HBO finally released the official trailer for "Barry" Season 4 earlier this week, teasing the titular hitman's (Bill Hader) final outing. Things are looking quite sour and desperate for Barry, who was last seen arrested for his crimes, all thanks to his teacher and mentor Gene Cousineau (Henry Winkler). The promotional look at the final season is slim on plot details but it looks like a decent portion of Season 4 will see Barry in jail, maybe even actually repenting for his actions.
It may be disappointing for many to hear that "Barry" is wrapping up, especially as it hits its peak in popularity. For Hader, who both stars in, writes, and (occasionally) directs the series, a clear opportunity to wrap up the tortured hitman's story presented itself. "What happens in Season 4 is structurally radical in some ways, but it made sense for what I think the characters needed to go through, and what I think the whole show is always kind of headed towards," the multi-hyphenate creative teased to Variety in early March 2023.
As expected, fans of "Barry" are excited to see the series return... but not too excited to say farewell to their favorite killer turned actor. "'Barry' is a top tier, near perfect show for me. I can't wait, but at the same time after it's over there is no more to see," wrote Reddit user u/TheGillos on a thread discussing the trailer. "Omg I'm so excited and sad at the same time this has been such an amazing show," shared user u/Function-Brave. "Bill Hader is an amazing actor and director props to him."
Fans are sad to see Barry go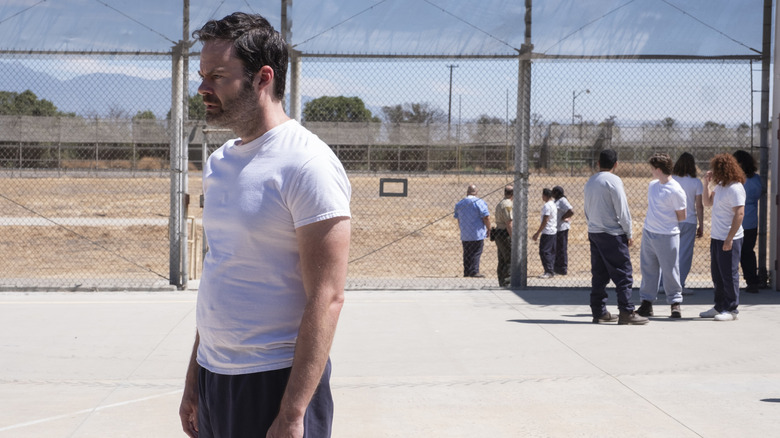 Merrick Morton/HBO
Some fans are surprised that "Barry" is even receiving a fourth season, though it's certainly a welcome surprise. "I thought season 3 ended perfectly and I was skeptical about a fourth when it was announced, but not having a clue how things are gonna go down makes this final season so intriguing," wrote @colmbfc in the trailer's comment section. Continuing his chat with Variety, Bill Hader described Season 3 and 4 as one large, unified narrative. "So 3 and 4 to us felt like one big season — those 16 episodes were all kind of conceived together," Hader said. "And then, like I said, there's something that happens in 4 that is kind of strange, though thematically it makes a lot of sense."
YouTube commenter @evans4317 is disappointed that the series is ending but thinks that the finale will be great. It's certainly exciting for a show to end on its own accord, as dozens of series have failed to produce worthwhile finales due to extended seasons. As sad as it is to say goodbye to "Barry," YouTube user @michaelhughes9553 does have some optimism. "The only silver lining of this show ending means that Bill Hader and the rest of the cast will have more time to make more incredible things," they wrote.
"Barry" kickstarts Season 4 on April 16.