VPR: Fans Are Turning On Tom Schwartz After Beach Don't Kill My Vibe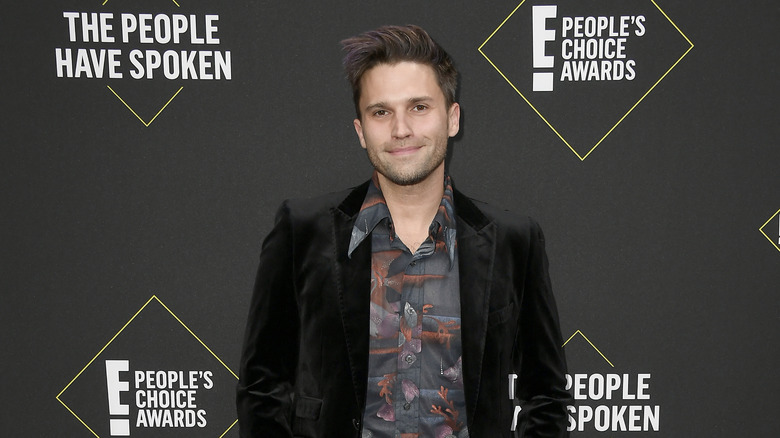 Frazer Harrison/Getty Images
There are so many unlikable people on "Vanderpump Rules," to the point where one could make a solid argument that not a single one of the abject freaks on this show is redeemable at all. (There are exceptions, which include Lisa Vanderpump's dogs.) Recently, Tom Sandoval of Scandoval fame has been the narrative's big bad after news broke that he was having a lengthy affair with Rachel "Raquel" Leviss and cheating on his girlfriend of nine years, Ariana Madix, which makes a ton of sense. Alongside Sandoval, though, fans are finding a second villain in the narrative, and that would be one Tom Schwartz.
In the latest episode of the Bravo reality series, poetically titled "Beach Don't Kill My Vibe" — because the hot dummies on the show go to a beach and everything goes completely off the rails — Tom Schwartz emerges as a gross figure along with Sandoval, thanks to several fights with fellow cast members and his sleazy conversation with Sandoval about both Madix and Leviss. As u/dory-self put it in their Reddit thread title, "Can we talk about how Schwartz is the real monster?"
The user goes on to outline all the reasons why Schwartz is, in fact, the real monster, from provoking DJ James Kennedy at the beach with a thoughtless joke about his broken engagement to him attacking Lala Kent to his total complicity in Scandoval. Regarding the last point, they wrote, "He was complicit and willing to help Tom create this pre-break up narrative that was intended to make Ariana look like an unsupportive shrew. He knew Ariana was dealing with losses in her life and she thought of him as a friend."
Fans really didn't like the way Tom Schwartz treated Katie Maloney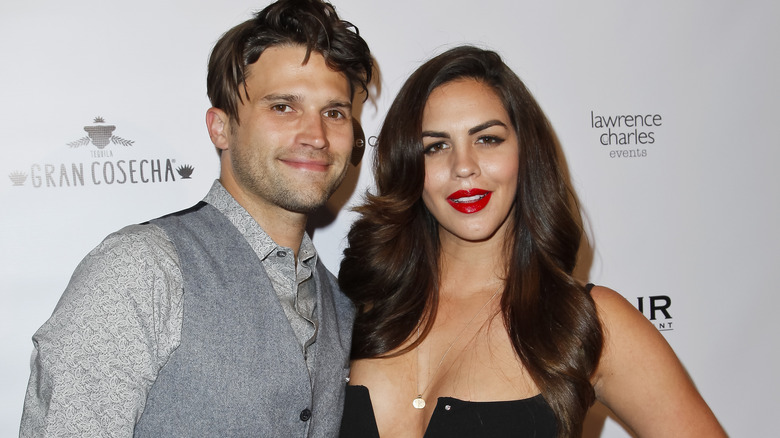 Tibrina Hobson/Getty Images
Even beyond the Scandoval of it all, fans are really upset at how Schwartz treated his soon-to-be ex-wife Katie Maloney throughout the episode, who was simply trying to live her life in peace. Maloney, to her credit, didn't take the bait from her ex despite how hard he tried to rile her up — and fans loved that.
As u/Emuhliy wrote in the same thread, "he instigated a conversation with katie knowing that it would create tension and maybe cause her to lash out in front of the new man she's seeing. and then to say he's so glad he's not with the girl that the dude is currently out on a date with... he wanted more than anything to embarrass her and make her look bad in front of satchel." u/peymunniii agreed and brought Scandoval into it, saying, "he used to be able to provoke her so easily but now she has learned and refuses to give him when he wants! losing his scapegoat while also being someone else's scapegoat is really causing him to crumble and I love to see it."
u/whatablunder summed it up succinctly and somewhat perfectly: "It's because Schwartz is playing games on a middle school level and Katie is acting like a GROWN ASS WOMAN!!" They're not wrong. Maloney has absolutely made her fair share of iffy choices on this show, but she does manage to avoid getting into it with Schwartz in this episode, which is definitely growth.
Tom Schwartz is reliably terrible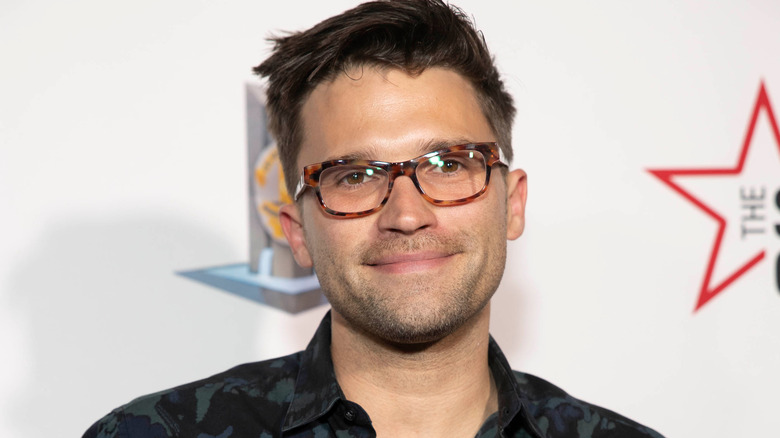 Eugene Powers/Shutterstock
Longtime fans of "Vanderpump Rules" know that this Redditors aren't wrong. Tom Schwartz kind of really sucks. At first, he was just kind on the periphery of the series as Maloney's boyfriend, but when he did eventually join the main cast, he ended up making a complete fool out of himself more often than not. There was the time where he failed as a bartender at Lisa Vanderpump's restaurant Pump — during his very first shift, no less — because it was too overwhelming for him to do his job, make drinks, and serve customers. There were the many, many times he kissed people that were not his wife. There was the time where he got "Bubba," the nickname between him and Maloney that referred to both of them somehow, tattooed on one of his butt cheeks. The guy's a winner, really.
True to form, now that Scandoval is in the public eye, Schwartz has been a bumbling fool trying to get through a press circuit where everyone knows that his bestie is an enormous scumbag. Schwartz even went on "Watch What Happens Live" to try and weakly defend his business partner and best bud Sandoval, only to be told by host Andy Cohen that most of what he said was a "word salad." Schwartz hasn't been doing himself any favors during Season 10 or during interviews post-filming, and fans are noticing.
"Vanderpump Rules" airs every Wednesday at 9 P.M. EST on Bravo.