Vanderpump Rules S10: Fans Pick Sides In The Katie Maloney-Tom Schwartz Divorce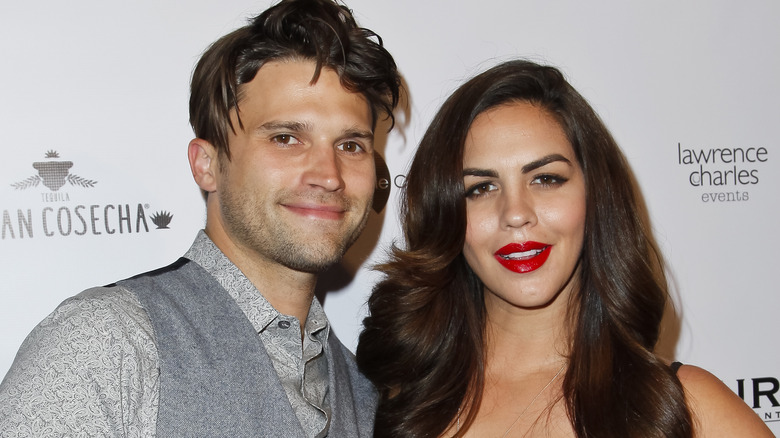 Tibrina Hobson/Getty Images
For a minute there, it seemed like "Vanderpump Rules" — the long-running spinoff of "Real Housewives of Beverly Hills" focusing on Lisa Vanderpump's restaurants and their staff — was getting stale. Some cast members left the show entirely; others stopped working at SUR Restaurant & Lounge (also known as Sexy Unique Restaurant Restaurant & Lounge); a lot of them got married and had babies. The whole enterprise felt old and tired. And then... Season 10 came along.
The drama kicked off when Katie Maloney and Tom Schwartz, one of the series' longest-running couples, announced their divorce ahead of the upcoming season, and continued with what's been dubbed "Scandoval," referring to Tom Sandoval cheating on his partner of nearly a decade, Ariana Madix, with her friend and fellow cast member Rachel "Raquel" Leviss. Maloney has long been a divisive figure in the "Vanderpump Rules" fandom, but now that both Toms have been disgraced by Scandoval — Schwartz had a dalliance with Leviss that was likely covering up for his friend — Maloney is winning fans over in the aftermath of her divorce.
This turning point came after Season 10 Episode 9, "Forbidden Fruit," where Maloney and Schwartz have a totally awkward post-marriage dinner together... and Schwartz acts like an idiot. Now, fans are squarely siding with Maloney after she tweeted that Schwartz called her a monster "too many times to count." As this Reddit thread by u/dryanddisorderly says, "Is Katie the most trustworthy castmate?"
Vanderpump Rules fans are changing their mind about Katie Maloney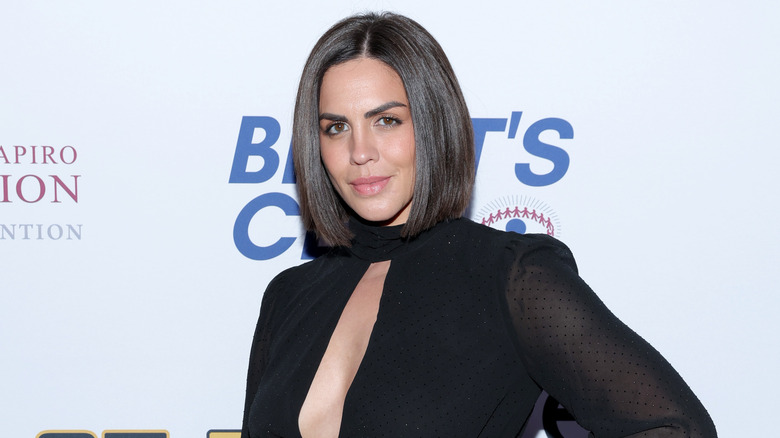 Rich Polk/Getty Images
The Redditor lays out an argument that, for all her perceived faults, Katie is a flawed human who makes mistakes... before bringing it back around to Schwartz. "Please correct me if I'm wrong on that read of her, I admit I have the tendency to zone out when she's on my screen," they said. "Maybe I just really want to sympathize with her after Schwartz being such a toolbag." 
Another Reddit thread, which kicks off simply with Maloney's tweet that followed Schwartz's appearance on "Watch What Happens Live," where he called Maloney a "monster," reevaluates her as well. u/marymonstera pointed out that not only is Schwartz a jerk, but he's a hypocrite: "I would respect him much more if he was like, yeah she's a monster, here's why, and stick to it! Instead of chasing after her, calling her cute and asking her to cut his armpit hair." (Yes, that last thing really did happen.) 
This is definitely a vindication for Maloney, who has been seen as a villain for pretty much all of "Vanderpump Rules," partly because Schwartz came off as a lovable dope half the time. Now that we all know that Schwartz really sucks, it's Maloney's time to shine.
"Vanderpump Rules" airs on Wednesday nights at 9 p.m. EST on Bravo.