Vanderpump Rules: Why Is It Called Scandoval?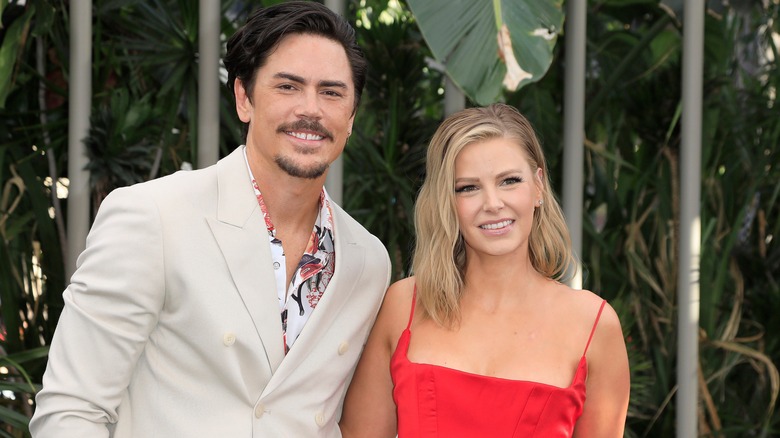 Joe Seer/Shutterstock
If you've heard the made-up word "Scandoval" floating around lately, you might have some questions; namely, what, who, or why is a Scandoval? Is it a new cocktail, or a TV show you keep forgetting to watch, or perhaps some newly discovered disease? It's none of those, actually! There's an easy answer, and it centers around the deliciously drama-packed Bravo series "Vanderpump Rules."
For ten seasons, "Vanderpump Rules" has been delighting its fans with its ceaselessly messy goings-on, as the beautiful idiots who work underneath former Real Housewife Lisa Vanderpump at SUR Restaurant & Lounge (formally referred to as Sexy Unique Restaurant Restaurant & Lounge) sleep with and fight each other in varying combinations. Technically, the show has been on the air for ten seasons, but Seasons 8 and 9 saw a serious decline in general mess as the cast members appeared to grow up, having babies and getting married and buying cookie cutter homes next door to each other in Valley Village. Then Scandoval came along and saved everything.
Here's the basic breakdown. Tom Sandoval, who has an unfortunate mustache and fronts a cover band called Tom Sandoval & The Most Extras that he personally funds, cheated on his girlfriend of nine years, Ariana Madix. Not only that, he carried on said affair for several months, and it was with Rachel Leviss, a fellow cast member who likes pretending that her name is "Raquel." This was a scandal. Tom's last name is Sandoval. Two plus two equals four; scandal plus Sandoval equals Scandoval.
Scandoval is, by far, the juiciest scandal in Vanderpump Rules history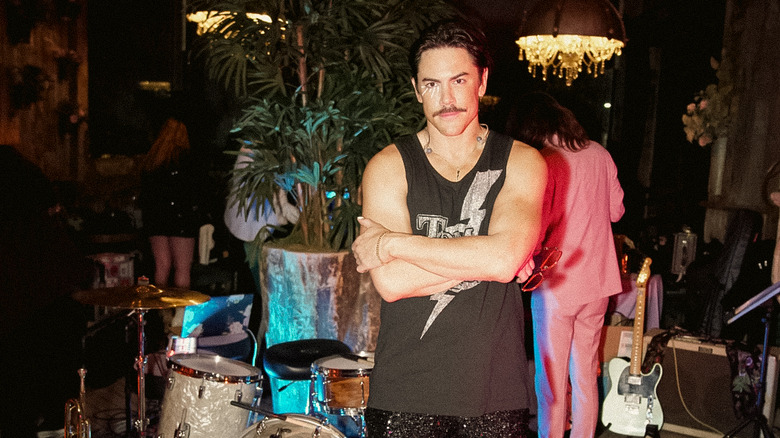 Andrew J Cunningham/Getty Images
If you're not a longtime "Vanderpump Rules" fan, let us be clear: the cast members on this show cheat on their partners with each other a lot. It's basically their only hobby. Really, it's the only thing some of them even do (see: Tom Schwartz). So what makes this scandal different from all other scandals? Well, a lot of it can be chalked up to the fact that, most of the time, these infidelities are mere flings — which doesn't excuse anybody, to be sure — and Scandoval is a full-blown love affair, with Leviss and Scandoval supposedly feeling real feelings for one another. Beyond that, Leviss and Madix were close friends, and when Leviss got herself into hot water pre-Scandoval by making out with Schwartz, the recent ex-husband of cast member Katie Maloney, Madix regularly jumped into the fray to defend her friend's honor.
Since the world found out about Scandoval in March 2023, which happened after Madix saw an explicit FaceTime recording on Sandoval's phone that involved Leviss, the dam broke open and "Vanderpump Rules" returned to its unbelievably messy, often disgusting former glory. With each Season 10 episode, there's more and more for fans to uncover about this affair, and by all accounts, the traditional reunion, which starts airing on May 24, will be the wildest one yet.
"Vanderpump Rules" airs new episodes on Wednesdays on Bravo at 9 P.M. EST.