Love Is Blind S4 Reunion: Natalie Feels Vanessa Lachey's Baby Talk Went Too Far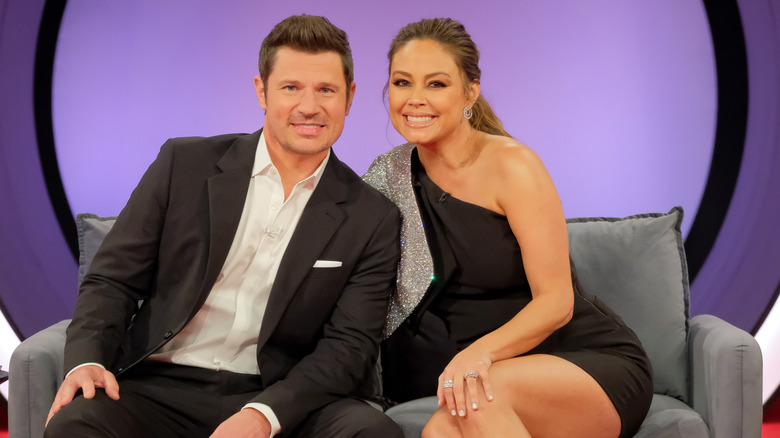 Netflix
Vanessa Lachey isn't exactly pulling in glowing reviews for her performance in the "Love is Blind" Season 4 reunion. Fans have taken issue with the reality host for multiple reasons and have even launched a Change.org petition demanding the ousting of her and her husband Nick Lachey. Though the petition cites incidents dating back to before Season 4, it's apparently the host's most recent comments about a "Love is Blind" baby that have sent fans over the edge. In fact, even "Love is Blind" alum Natalie Lee acknowledged that Lachey possibly went too far.
On her podcast "Out of the Pods" (which she co-hosts with Deepti Vempati), Lee addressed Lachey's decision to ask the couples which one would give viewers a "Love is Blind" baby. "I do agree that's really inappropriate to ask, especially in this day and age when there are couples who don't want to have kids or can't have kids," said Lee. "I couldn't tell if it was a subject that was being pushed by Vanessa or just the show itself."
However, Lee was generally supportive of Lachey's performance and suggested that fans may have just been piling on her. And she wasn't the only "Love is Blind" alum to do so.
Shayne Jansen defended Nick and Vanessa as well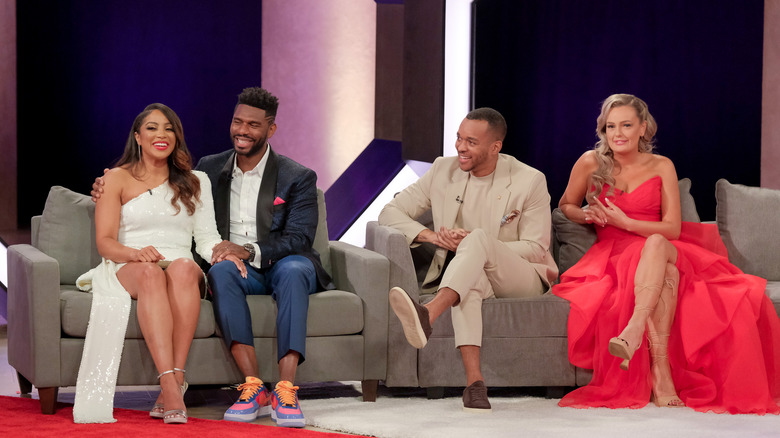 Netflix
In their discussion of the controversial reunion, Natalie Lee and Deepti Vempati referred to Vanessa and Nick Lachey as "Mom and Dad," citing their tendency to mentor contestants throughout filming. "I ... agree with the criticism, but I also think it's unfair as well with how much backlash [Vanessa's] getting. It feels like a dog pile," said Lee. 
Incidentally, Lee's fellow Season 2 contestant (and former fiancé) Shayne Jansen spoke up for the Lacheys as well. In a Q&A on his Instagram Story, Jansen interacted with one miffed fan who had claimed Vanessa's behavior at the "Love is Blind" Season 4 reunion was "embarrassing." "They were the nicest humans in my experience," said Jansen. "And Nick shot the s*** with us talking football etc. They were extremely nice."
Of course, that doesn't necessarily explain away Vanessa and Nick's lack of support from fans following the reunion, but it does show that the Lacheys still have support from their, er, children. And considering that the Lacheys have not been fired (to the chagrin of Change.org petitioners), they still have many more chances to connect with viewers.