Love Is Blind Season 4: Netflix Fumbles Live Reunion And Fans Are Losing It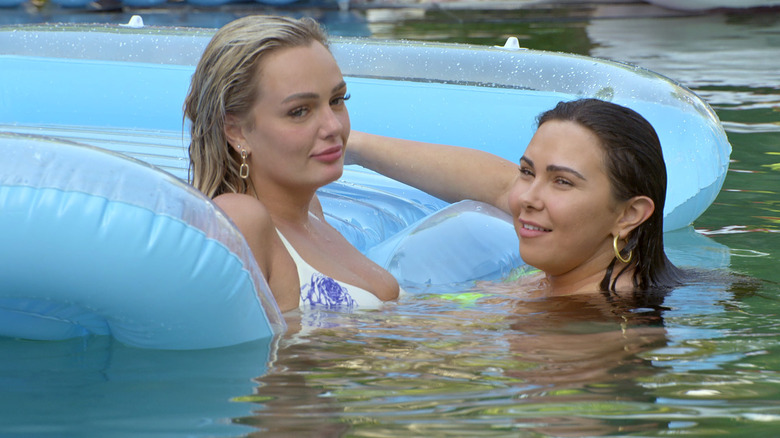 Netflix
Love is blind, and Netflix is broken.
After their first live event — Chris Rock's first stand-up special post-slap — Netflix was clearly feeling confident when they decided to air the reunion for "Love is Blind" Season 4 live on Sunday, April 16 at 8 P.M EST. Or at least, that was the plan, and it didn't exactly pan out. (For the uninitiated, "Love is Blind" is a dating show where people meet in pods without laying eyes on each other and then choose to get engaged; to say the results are mixed is a wild understatement.)
When fans tried to start the live reunion on Netflix, they received the following message, which would endlessly reload itself: ""Pardon the interruption. We're having trouble playing Netflix. Please check your internet connection and try again." Beyond that, all of Netflix seemed non-functional; if you wanted to start watching "Beef" instead of catching the "Love is Blind" reunion, you were out of luck there too. At 8:02 P.M. EST, Netflix tweeted, "Love is ... late ... #LoveIsBlindLIVE will be on in 15 minutes!" They weren't exactly right about that, though. Turns out, love was delayed for nearly 45 minutes, and fans were not happy. 
Fans were not happy when Netflix crashed during the Love is Blind reunion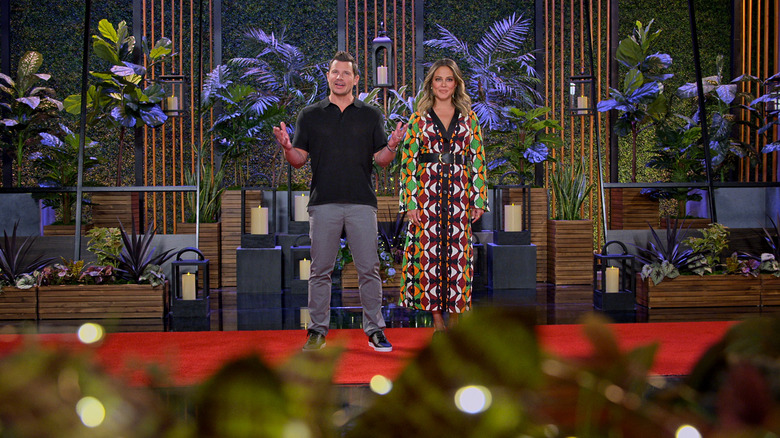 Netflix
Fans took to Twitter to express their frustration with the situation; this "Love is Blind" reunion was pretty hotly anticipated, and Netflix obviously dropped the ball. Taylor Swift fans who tried to get tickets to the Eras Tour definitely understand — when a company promotes a huge event when they're clearly unprepared, it can be incredibly infuriating. Beyond that, April 16 happened to be a very busy night for TV. Not only is "Succession" continuing its final season, but HBO's "Barry" launched its on final season on the same day.
Writer @gibsonoma Tweeted, "I can't wait to one day tell my kids about the night we all waited over an hour for the "Love Is Blind" season 4 reunion to start only to then just watch the new episode of "Succession" instead when the live stream just never started," and @trinawatters posted a photo of old-school Netflix DVD envelopes, quipping, "Netflix resorting back to mailing out DVD copies of the LIVE reunion."  Podcast host @theashleyray got right to the point: "so the love is blind reunion is broken for everyone and we didn't even ask for it to be live?!?!"
Netflix had their own explanation, however flimsy. At 9:29 P.M. EST, they tweeted, "To everyone who stayed up late, woke up early, gave up their Sunday afternoon... we are incredibly sorry that the Love is Blind Live Reunion did not turn out as we had planned. We're filming it now and we'll have it on Netflix as soon as humanly possible. Again, thank you and sorry." Clearly, fans will have to wait a bit for the reunion... or until Monday, at the very least.