The Challenge's TJ Lavin Loves To See OG Veterans Compete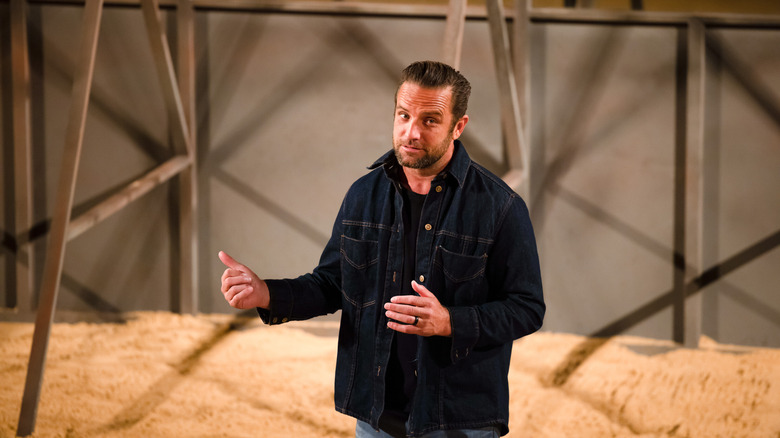 Jonne Roriz / CBS
BMX superstar T.J. Lavin has been the host of one of TV's longest-running competition shows, MTV's "The Challenge," since 2005. What was once "The Real World/Road Rules Challenge" shed the other MTV show's titles and adopted the shorter name before going global and expanding to Australia, Argentina, and the UK, as well as to the CBS show "The Challenge: USA." Competitors from all those series came together to compete in the recent Paramount+ spinoff "The Challenge: World Championship."
With all of the spinoffs and expansions, Lavin is often most excited to see competitors from the early seasons of long-running series return to show off if they still got it as they've gotten older. Lavin said the older competitors tend to do very well for themselves when they return to competition. He said in an interview with Parade, "They take up the father role, but they're manipulating the situation behind the scenes." 
He mentioned two players that he considers heavy hitters from the show as examples of master manipulators: Chris 'CT' Tamburello and Johnny Bananas. Lavin continued, "They usually take up the situation and use the politics and emotional stuff to their benefit because they've been there before. It's something very interesting to watch."
T.J. Lavin says that competitors get more serious into their 40s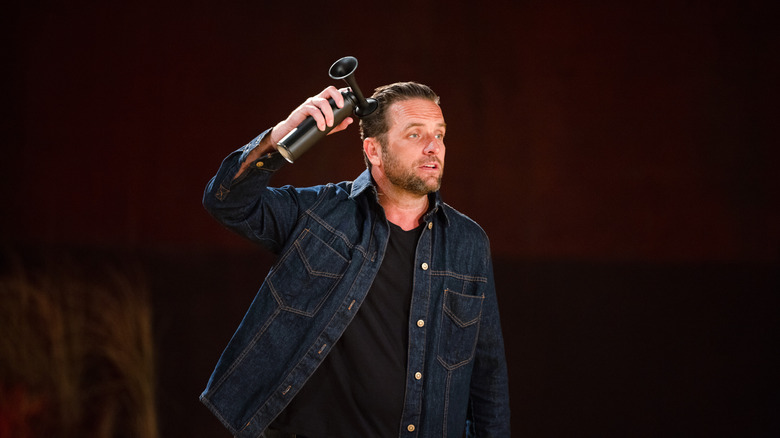 Jonne Roriz / CBS
"The Challenge" host T.J. Lavin speculated as to why the older competitors go so hard when returning to the game show. He said, "You start taking yourself a little more seriously at 40. You start taking care of your body and start running and start doing things to try and keep your health up. In your 20s and 30s, you're just born with it, and you're lucky, and you're young, and who cares." Lavin praised older competitors like CT and Johnny Bananas, saying their skill set, agility, balance, and cardio are next level.
When comparing the older MTV competitors against the new competitors on "The Challenge: USA," Lavin said the new cast is a lot sweeter, but therefore not as tough-as-nails as the MTV cast. While "The Challenge" tends to be made up of cast members from other MTV shows, "The Challenge: USA," due to its airing on the new network, is made up of stars from other CBS reality shows such as "Survivor." He said the "Survivor" cast members in the competition have the best chance of making it to the show's final, explaining: "But the final challenge will take you beyond yourself and beyond what you think is possible for you to survive. And 'Survivor' players are most equipped to do that."
Lavin can't believe a show he began hosting in 2005 is still going strong and expanding into 2023. He said, "There's something that I could have never expected in a million years. And I can't believe I'm even sitting here talking to you now. It really is a dream. There's no way I'm supposed to do all these interviews and all this stuff. I'm just a BMX dude from Vegas."