Who Is T.J. Lavin From The Challenge?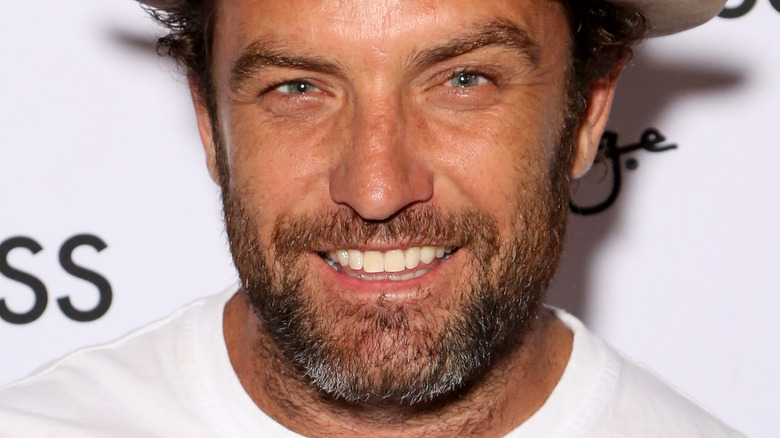 Gabe Ginsberg/Getty Images
Outside of the world of soap operas and "Law & Order: SVU," it's rare for a scripted series to be on the air for well over two decades. With the notable exception of shows like "The Simpsons," the phrase "Now in its thirty-(xth) season ..." is almost invariably reserved for a very specific kind of production — one that replaces its main "characters" with each iteration, has more than one season a year, doesn't rely on fresh writing or plot twists, and compels its viewers to tune in each week to see who makes it to the next. We are, of course, talking about the competition-based reality TV show. Though the now 43 season-long "Survivor" most immediately comes to mind when discussing this kind of un-killable go-to, the long-running MTV hybrid/spin-off "The Challenge" has actually been around for even longer. 
The series, which premiered in 1998 and originally pitted "The Real World" and "Road Rules" alums against one another, owes at least part of its appeal to its charismatic host, T.J. Lavin. Lavin began his time on the series back in 2005 during Season 11, "The Gauntlet II." To date, Lavin has hosted close to 400 episodes of the long-running series and is slated to return for the show's upcoming 38th and 39th seasons (via Variety). But just who is the now familiar face of MTV's most action-packed programming? Unsurprisingly, and like many reality TV show hosts, Lavin was already relatively well-known in his specific industry before MTV scooped him up.
Lavin has won multiple X Games gold medals
Like his "Survivor" counterpart Jeff Probst, T.J. Lavin's job is to explain the rules of each increasingly dangerous and adrenaline-filled challenge to the series' contestants. It's the sort of task that can go from intense to unintentionally comedic fairly easily, but Lavin's extensive experience in the demanding world of professional BMX riding lends more than a little credibility to his non-performative performance. 
Over the course of his extreme sports career, Lavin was a mainstay and favorite of world-renowned competitions like the Dew Tour and the X Games, where he took home not one, but two gold medals, in '97 and '99. In the former's 2010 competition, on the eve of the athlete's retirement from the sport, he suffered a near-fatal injury that required him to be put in a medically-induced coma (via Bleacher Report). 
During and following his road to recovery, Lavin began working as a dirt course designer for the Dew Tour, tried his hand at entrepreneurship with the alcohol metabolizer Forgiven (via XGames), and, of course, continued to host "The Challenge." In addition to BMX bikes and the business of booze processing, Lavin has also dipped his toe in the music industry.
Lavin was a world-class dabbler before settling in to The Challenge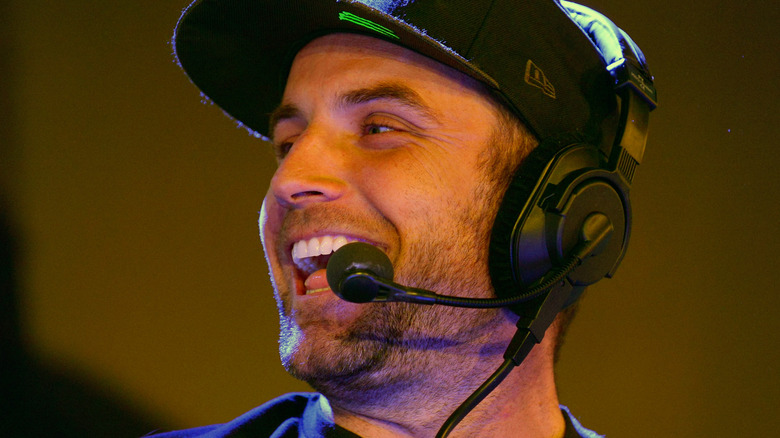 Bryan Steffy/Getty Images
In 2007, the colloquially-dubbed "King of Dirt" released an album titled "LAVS, The First Set," and created original music for the short film "Freak Accident" from independent director Mike Lenzini. Since tackling the role of long-time reality TV show host, Lavin has lent his voice to an episode of "Robot Chicken," served as a presenter for the "IX Annual Fighters Only MMA Awards," appeared on an episode of "Cribs," and produced and starred in the 2013 independent film "Beast: A Monster Among Men" (via IMDb). 
Given the renewed interest in reality competitions that streaming services have sparked (per Morning Consult), it doesn't appear the multi-faceted television personality and former pro-athlete/musician/business owner will be slowing down anytime soon. In a June 2022 interview with Brian Cohen and Rob Cesternino of "Rob Has a Podcast," Lavin's real-world knowledge of the physical demands faced by contestants — as well as his in-depth knowledge of the contestants as athletes in their own right — further affirmed the star's more grounded approach to the material. Perhaps that's why MTV is bent on keeping him around. When asked by Cesternino when he got time off, Lavin replied, "There's no such thing as that," before asking, "For what?"