Faces Of Death Remake - Everything You Need To Know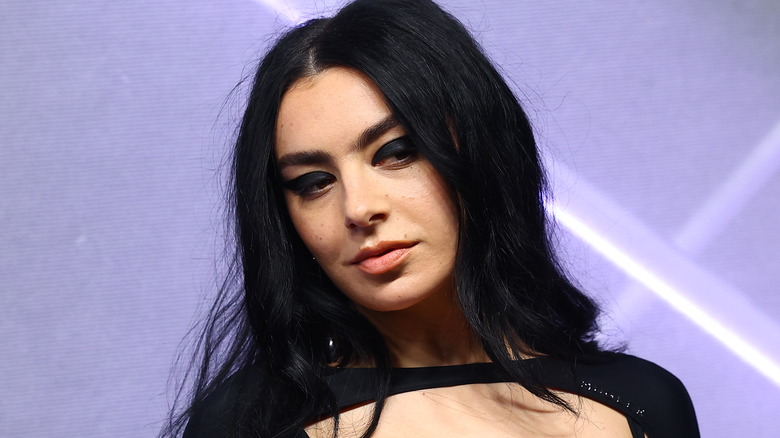 Arturo Holmes/Getty Images
When it comes to notorious movies in the annals of cinematic history, few have as dark a reputation as "Faces of Death." A movie that was marketed as a collection of the last moments of many real-life victims of assassination, suicide, accidents, and other awful events, roughly half the footage seen in the film is actually fake and was created with the same kinds of techniques used in any other horror film.
Still, the fact that even half of "Faces of Death" is real makes the movie as close to a real-life snuff film as most viewers would ever get. Naturally, the film was enough of a sleazy hit to garner a jaw-dropping seven sequels. Considering these aspects, and how much the film industry has changed since the original's 1978 release, many horror fans might be surprised to learn that "Faces of Death" is being remade by director Daniel Goldhaber and screenwriter Isa Mazzei, the team behind the surreal 2018 thriller "Cam."
Though details on the remake remain scarce, the level of talent attached to the new version of "Faces of Death" makes it seems pretty clear that it won't be going with cheap archival footage and a few horror makeup tricks like the original. But that does beg the question: What will the new film be, and how will it live up to the infamous moniker of its forbearers?
When will the Faces of Death remake be released?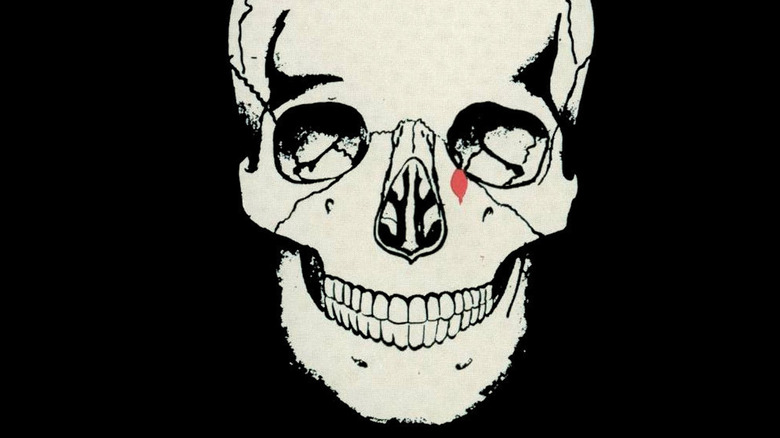 Aquarius Releasing
Unfortunately, there is no release date yet for the new "Faces of Death." However, it will no doubt have some connection to the original, which has its own strange genesis. As director John A. Schwartz explained in his essay for Cine-Excess, "Faces of Death" was first pitched by a group of Japanese businessmen. "One day several Japanese executives came to us and asked if we could make a documentary about death," he recalled. "They wanted us to capture the horror of extinction, and the more macabre, the better."
Anyone who has subjected themselves to the utter carnage and depravity of "Faces of Death" will no doubt agree that Schwartz and his team succeeded in their mission, regardless of how dark the vision in question was. "After the meeting, the owner's son came up with the title," Schwartz explained. "I came up with the concept: the story of a pathologist who, over time, has compiled a library of death. The movie would simply chronicle his experiences."
Actor Michael Carr was cast as the pathologist who introduces and narrates the many nauseating scenes in the film, which includes archival medical footage and horrific real-life events caught on tape in Germany. Even the fake footage, most notably a monkey being killed and having its brains eaten on camera, is stomach-churning in its faux authenticity.
Who is starring in the Faces of Death remake?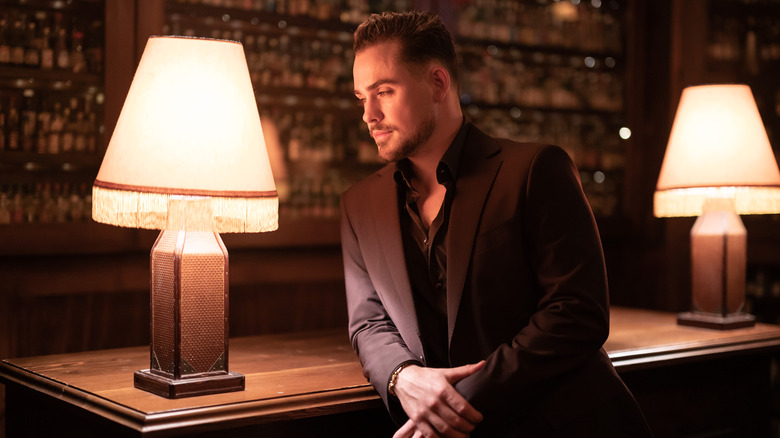 Wendell Teodoro/Getty Images
Despite, or perhaps because, of the original film's notorious legacy, the remake has garnered some big-name talent thus far. As confirmed earlier, Barbie Ferreira, who starred as Kat Hernandez in the first two seasons of "Euphoria," is set to headline the new film. Horror fans will recall that Ferreira was also seen last year in Jordan Peele's alien horror film, "Nope."
Dacre Montgomery of "Stranger Things" is also set to star in the "Faces of Death" remake. Montgomery played the sinister yet charismatic heartthrob Billy Hargrove in Seasons 2 and 3 of the Netflix hit and will no doubt be immediately recognizable to most fans of the iconic science fiction series.
New to the cast, however, is pop star Charli XCX. The singer-songwriter has starred in many of her own music videos, but aside from that has only appeared in bit parts in animated and live-action projects. This means that the "Faces of Death" remake will be by far the biggest film that she has been a part of yet, which adds further intrigue to what the remake will eventually look like. She'll be joined here by Jermaine Fowler of "Coming 2 America" and "Moon Girl and Devil Dinosaur," as well as Josie Totah of "Saved by the Bell."
Who is directing the Faces of Death remake?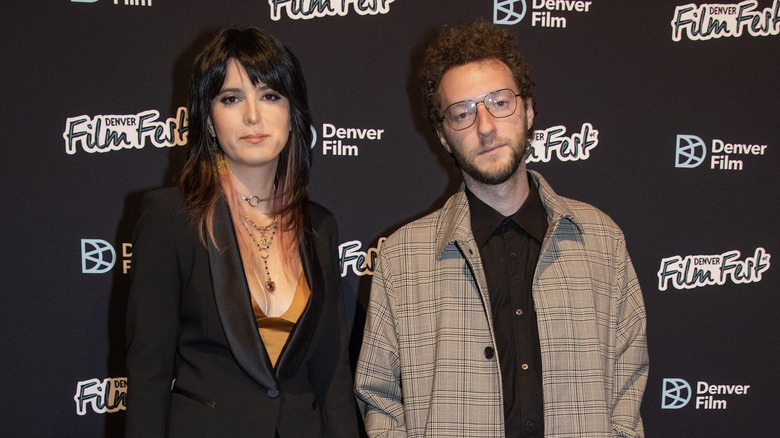 Thomas Cooper/Getty Images
Director Daniel Goldhaber and screenwriter Isa Mazzei made their debut feature, 2018's "Cam," partly as an exploration into the world of cam girls that most people will never see, whether they watch porn or not. This is because the film is largely based on Mazzei's own experience as a camgirl. Since the duo worked on "Cam," they have also come together for Goldhaber's latest project, on which Mazzei serves as a producer.
"How to Blow Up a Pipeline" was co-written, produced, and directed by Goldhaber, giving him full control over a film for the first time. Based on the nonfiction book of the same name by Andreas Malm, the adaptation is a unique one, as it invents most of its plot — about a group of young people who plan to destroy an oil pipeline — wholesale while utilizing ideas and themes introduced in Malm's book. 
Considering how well-received the film has been, it seems like Goldhaber is excellent at extrapolating and building upon a meager narrative in order to help bring a project to fruition. That should no doubt help to make a revival of an infamous series like "Faces of Death" into a success in the already crowded horror landscape.
What is the plot of the Faces of Death remake?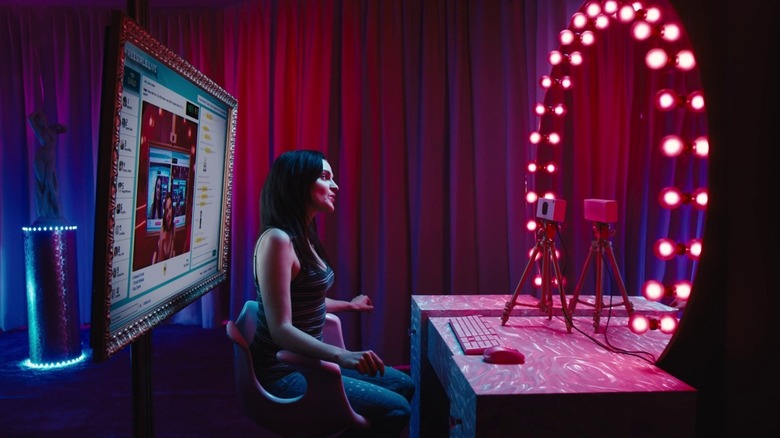 Netflix
Being that the new "Faces of Death" is being written and directed by the team behind "Cam," it might be worth diving into that movie to analyze what made these two the go-to picks for the remake. Fans of the well-received suspense-horror film will recall that it follows a young cam-girl who sees a doppelganger of herself in an online video that she herself never made.
With "Cam" becoming increasingly surreal as the protagonist, Alice, tries to figure out how someone who looks exactly like her could have taken over her account, the infamous nature of the original "Faces of Death" could be the point here. While cursed video tapes are pretty much the sole purview of "The Ring," the relationship between the camera and its subject is something that this team is pretty familiar with.
What we probably won't see is a film that skews very closely to what the original "Faces of Death" was about, which was the kind of pure shock cinema that got it banned in over 40 countries. Nabbing three major names and an acclaimed creative duo to turn in gratuitous, exploitative schlock is probably not the pitch behind this remake, but fans will have to just wait and see what the team behind the new film has in mind when the first trailer inevitably drops.