Jurassic World: Fallen Kingdom Scares Up $15.3 Million In Thursday Previews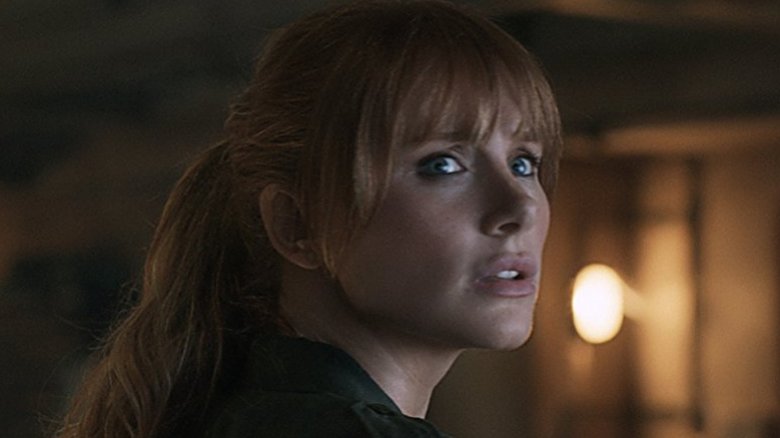 Jurassic World: Fallen Kingdom is roaring its way to the top of the box office. According to Box Office Mojo, the monstrous flick made $15.3 million from Thursday night preview showings ahead of an expected $132 million opening weekend.
Jurassic World: Fallen Kingdom is the only major new release this weekend. The film, which has already grossed upwards of $450 million internationally, brings back Chris Pratt's Owen and Bryce Dallas Howard's Claire to the island of Isla Nublar, where the dinosaurs are being threatened with extinction thanks to an active volcano. The government is still debating what to do about the creatures, but Owen and Claire set out on a mission to save them.
Rafe Spall, Justice Smith, Daniella Pineda, James Cromwell, Toby Jones, Ted Levine, B.D. Wong, Isabella Sermon, Geraldine Chapman, and Jeff Goldblum also star in the film, which was directed by J.A. Bayona (A Monster Calls) based on a script from the first film's Colin Trevorrow and Derek Connolly. The movie has received mixed reviews from critics, with a 52 percent on Rotten Tomatoes, although it has done slightly better with viewers, with a 65 percent audience score on the same platform.
It is possible that the $125 to $145 million expectations are on the low end for Fallen Kingdom's opening. When Jurassic World opened in 2015, it was only expected to make around $125 million, but wound up opening to $208.8 million, a then-record that is still good for the fourth biggest domestic opening of all time. It's possible that Fallen Kingdom could over-perform as well, although the film faces a bit more competition in the second weekend of Pixar's The Incredibles 2.
The Incredibles 2 opened last weekend with a massive $180 million, easily the biggest opening for an animated film of all time, and the fifth biggest opening for a superhero film. The long-awaited sequel is expected to hold strong in its second week with somewhere upwards for $90 million. That will easily be enough for second place ahead of holdouts like Ocean's 8, Tag, Solo: A Star Wars Story, Hereditary, Superfly, and Avengers: Infinity War.