VPR: Fans Think Lisa Vanderpump Became Suspicious Of Scandoval Mid-Season 10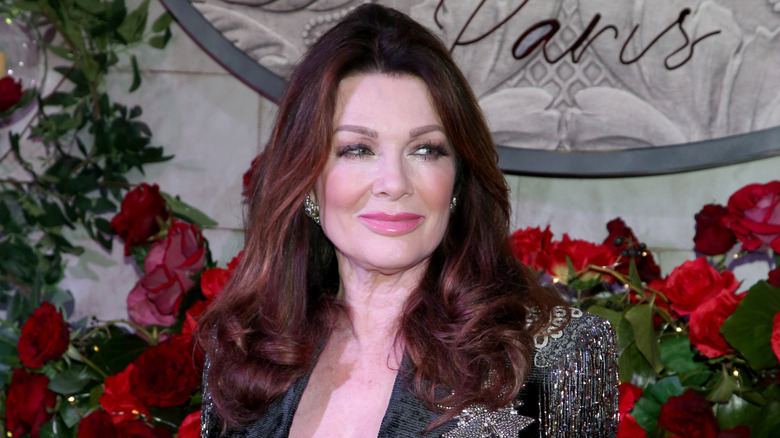 Gabe Ginsberg/Getty Images
There is one piece of truth about the hot mess factory that is Bravo's "Vanderpump Rules," and that is that Lisa Vanderpump knows best. The owner and proprietor of the several restaurants which the series revolves around — including the show's flagship SUR Restaurant and Lounge, for which the full name is Sexy Unique Restaurant Restaurant and Lounge — and former Real Housewife of Beverly Hills might seem like a vain socialite, but she's very sharp, and she has an excellent read on everything happening within her queendom. 
That's why fans think that, after watching several episodes of Season 10 of the reality show, that Vanderpump may have known more about Scandoval than anyone suspected. On a Reddit thread posted by u/Affectionate-You-142 titled "Lisa Totally knows something is up!!!!," the user pinpointed a scene in the Season 10 episode "Mistress in Distress" where Tom Sandoval and Tom Schwartz visit SUR and see Lisa... as well as Sandoval's secret paramour at the time, Rachel "Raquel" Leviss.
"So Lisa knows...." the user surmised. "Maybe not the extent but asking why the Tom's are slithering around at SUR suddenly. Tom Gazing at Rachel... I'm sure they don't show up when Rachel isn't working!!" The post is accompanied by a screenshot from the episode with Lisa asking both Sandoval and Schwartz what they're doing "snooping around" at SUR, considering that neither of the men work there.
Fans think Lisa Vanderpump had suspicions about Scandoval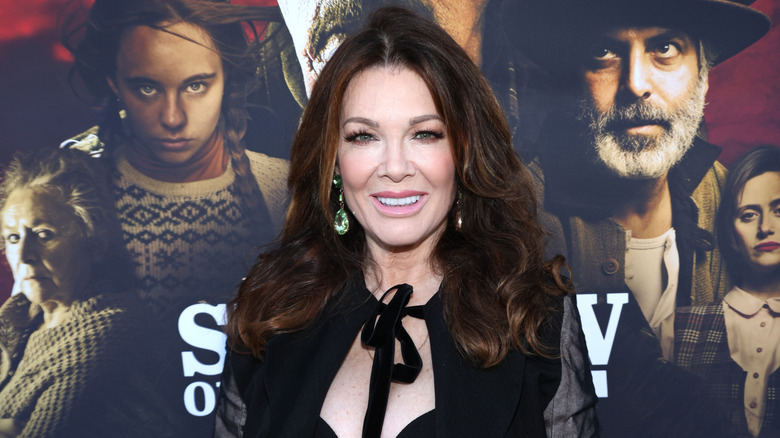 David Livingston/Getty Images
The scene in question is definitely weird — while discussing that Schwartz and Leviss kissed in Mexico during the wedding of their mutual friend Scheana Shay, Vanderpump notices that Sandoval is basically leering at Leviss, getting her to sit directly between the two Toms. (Sandoval also reports, gleefully, that Schwartz's ex-wife called Leviss a "wh*re," as if that's a completely normal thing to say.) The matriarch of the show even asks Sandoval why he's got such a weird grin on his face, seemingly solidifying that she knows something is up.
Reddit users agreed on the thread, including u/VintageSuds: "I'm not the biggest LVP fan but she is so smart and has good [instincts] and you can see her see something in this moment. The thing about all of this is it is obvious that Scumbag and Rachel really thought they would get away with it. All of the blatant things they do they still think they can make it past the reunion." u/taylorswiftsdoormat goes into a lengthier theory about looks exchanged between Sandoval, Leviss, and Vanderpump, concluding, "I think Lisa was suspicious and was asking Raquel with her eyes off camera." @GoldStaff8154 sums it up succinctly, saying, "100% Lisa knows them so well after so many years it makes perfect sense that she would suspect something is up with them – I literally feel like she is trying to coax the truth (that she already suspects) out of them here."
Lisa Vanderpumps works very closely with Toms Sandoval and Schwartz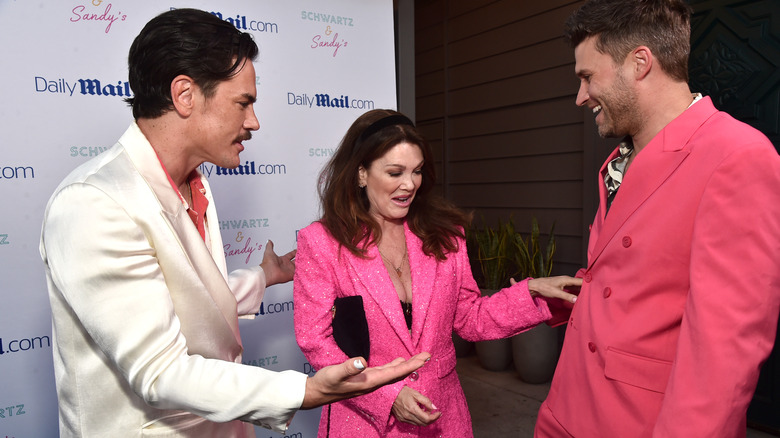 Alberto E. Rodriguez/Getty Images
Lisa Vanderpump is always exasperated by the shenanigans going on in her Los Angeles restaurants, but there's a particularly tricky thing about Scandoval that presents a bigger issue for her that's beyond simple frustration. Vanderpump isn't just friendly with both Tom Schwartz and Tom Sandoval — she owns two businesses with them.
In 2018, as was chronicled on "Vanderpump Rules," Tom Tom opened in West Hollywood alongside many of Vanderpump's other properties, which is owned by Sandoval, Schwartz, Vanderpump, and her husband Ken Todd. As Sandoval told journalist Kelly Conaboy for Vulture at the time, using one of Vanderpump's iconic descriptions about her other restaurants, "Villa Blanca is where you bring your wife, SUR is where you bring your mistress, and Tom Tom is where you go to forget about both." (That turned out to be far more prescient than anyone expected, didn't it?) The Toms' second restaurant with Todd and Vanderpump, Schwartz and Sandy's, opened in late 2022, and is the subject of plenty of strife during Season 10 as the gang faces plenty of opening-day hurdles.
In his first statement post-Scandoval, Sandoval asked angry fans to not punish his businesses for his misdeeds, and during an appearance on "Watch What Happens Live," Schwartz revealed that fans initially vandalized Schwartz and Sandy's. Vanderpump has dealt with scandals before, but this one could hurt her bottom line.
Wait a second, what's Scandoval?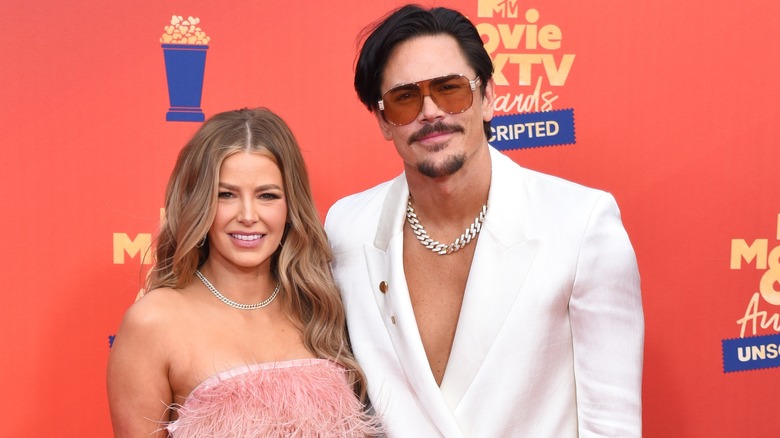 Michael Mattes/Shutterstock
If you need a refresher on what Scandoval even is and what's been happening there, let us catch you up a bit. In March of 2023, just as fans thought "Vanderpump Rules" might be nearing the end of its insane, messy lifespan, news broke that Ariana Madix, Sandoval's girlfriend of nine years, had discovered concrete evidence (as in, an explicit FaceTime recording) that Sandoval and Leviss were having an affair. After that, the news was fast and furious; as it turned out, Sandoval and Leviss, the latter of whom was a close friend to Madix on and off screen, had been together for at least seven months, with sources confirming that the two were "in love."
"Vanderpump Rules" has certainly seen its share of scandals over the years, but thanks to the longevity of the affair and the fact that Leviss and Madix were friends, this one definitely takes the scandal cake. The repercussions for Sandoval and Leviss have been nothing short of explosive, and if Schwartz is to be believed (which he often isn't, but he's probably right this time), the upcoming "Vanderpump Rules" reunion will bring everything to a boiling point. "I have never seen such a ruthless denunciation of two human beings in my life," he said on "WWHL." Ariana had a fire in her. I mean, she eviscerated those two. I didn't know she had it in her. I've never seen anything like it in my life. Tom [got more heat], for sure. Raquel took some blows, but, yeah, Tom got just eviscerated."
Until the reunion starts airing on May 24, fans will have to keep an eye out for more clues like the one Lisa Vanderpump also appeared to notice — and there's certainly more of those to come.