VPR: Jax Taylor Raises Major Concerns With Raquel Leviss' Pre-Reunion Behavior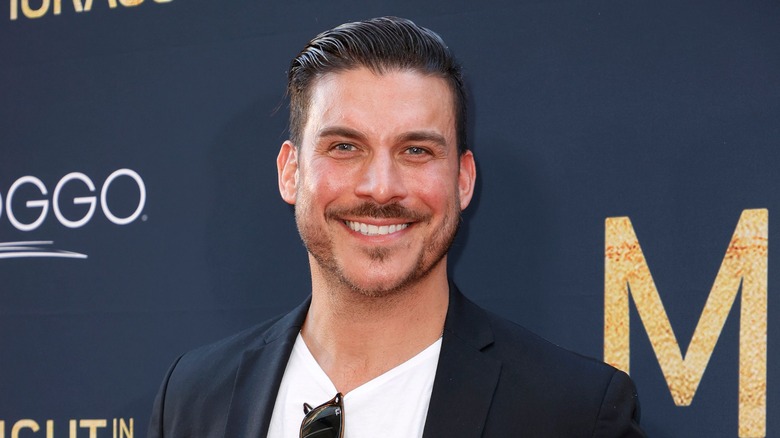 Frazer Harrison/Getty Images
Jax Taylor (née Jason Cauchi), once the "number one guy in the group" on "Vanderpump Rules," has thoughts on the show's latest scandal — because of course he does.
Taylor and his wife, Brittany Cartwright, just launched their podcast, "When Reality Hits with Jax and Brittany," and like so many other current and former cast members from the reality series, they've got plenty of opinions about the scandal known as "Scandoval." While discussing the affair between Rachel "Raquel" Leviss and Tom Sandoval — which went on for months in secret despite Sandoval's ongoing nine-year relationship with fellow cast member Ariana Madix — Taylor was, to put it lightly, pissed about the way Leviss has been handling things. 
Leviss now infamously staged an "impromptu" interview with TMZ outside of a nail salon in a strip mall to discuss the matter, and Taylor makes a decent point; cast members shouldn't be engaging in interviews like this so close to the hotly anticipated reunion. ""The fact that Raquel, literally hours, hours before the reunion, decided to sit down in front of a nail salon and just dish on everything that we're supposed to talk about at the reunion ... Not only to just sit in front of a random nail salon, like you're doing this for free," Taylor said on the podcast with his wife.
Jax Taylor doesn't understand why a current cast member is spoiling the reunion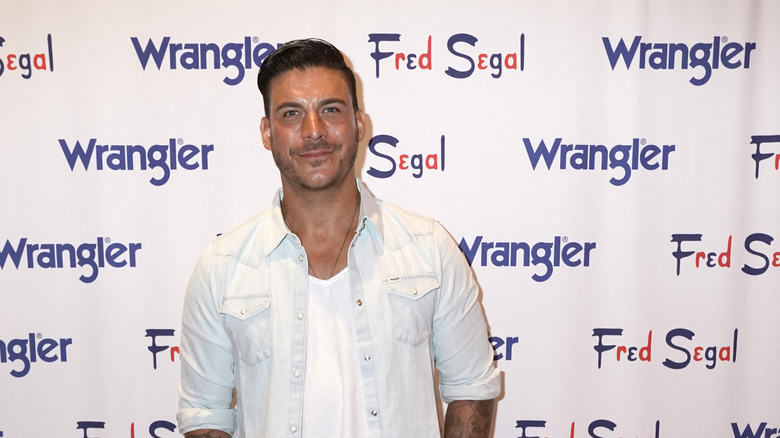 Erik Voake/Getty Images
Taylor is nothing if not a veteran of reality TV, and as he correctly notes, most cast members' PR teams wouldn't let them make such a crucial misstep. After noting that he's been in this game for a long time and knows exactly how production works, he wondered if Bravo could possibly bring legal action against Leviss. "How do you not press charges against her ... lawsuits?" he contunued. "Because the amount of press this is getting and everything's leading up to the reunion, like this is a big deal. There's a lot of money going into this. So for her just to spew all this information, like why would you watch the reunion now?"
Apparently, Taylor feels like Leviss is definitely going to be in hot water legally. "If they ask you not to talk about it, you can get sued for a lot of money. Everybody's getting ready for this reunion, right? ... So I don't know the details of how much trouble she's going to get in for this, but there has to be some ramifications." 
Whether or not Bravo decides to legally pursue this is currently a big question, but if Leviss gets in trouble, her paramour Sandoval should too. On April 11, Sandoval appeared on "Howie Mandel Does Stuff" to discuss Scandoval for over an hour, which is, admittedly, a lot worse than Leviss' brief, extremely bizarre strip mall press conference.
Jax Taylor is no stranger to reality TV scandals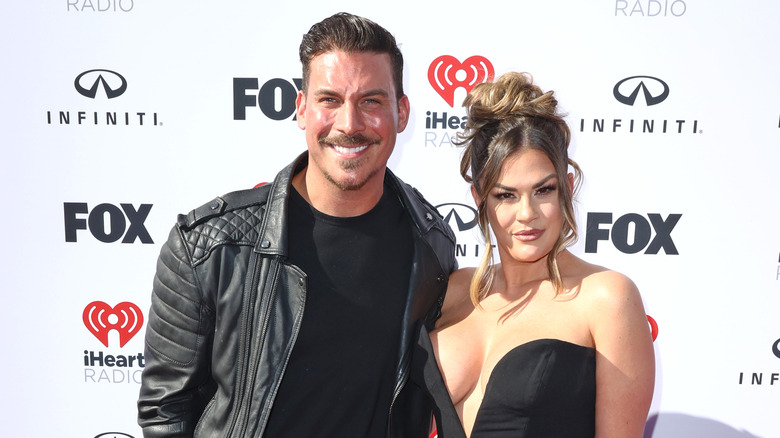 Joe Scarnici/Getty Images
It might feel exhausting that every single person who's ever appeared on "Vanderpump Rules" seems to have huge feelings about Scandoval, but when it comes to reality TV scandals, Taylor is definitely an expert. During his time on the show, he kept things... interesting, to say the least, kicking off his tenure by cheating on his longterm girlfriend Stassi Schroeder, only to later crash her birthday party and get in a shirtless parking lot fight immediately afterwards.
Taylor did everything from go to jail for stealing sunglasses in Hawaii to repeatedly cheat on his now-wife Cartwright — including an infamous fling with another SUR Restaurant and Lounge server that apparently took place next to a sleeping hospice care patient — but perhaps his most notable moment is when he spent an entire season lying about his trysts with Kristen Doute, only to admit that it definitely happened. (To bring it all back to Sandoval, Doute was his girlfriend when she cheated on him with Taylor.) 
To his credit, Taylor seems to have changed his ways in recent years, settling down with Cartwright and starting a family; during a recent appearance with Cartwright on "Watch What Happens Live," he admitted that while he clearly knew a thing or two about cheating, he's a changed man who's happy in his marriage and with their child. Fans will always be able to relive his best and worst moments throughout the series, though.
What's going on with Scandoval?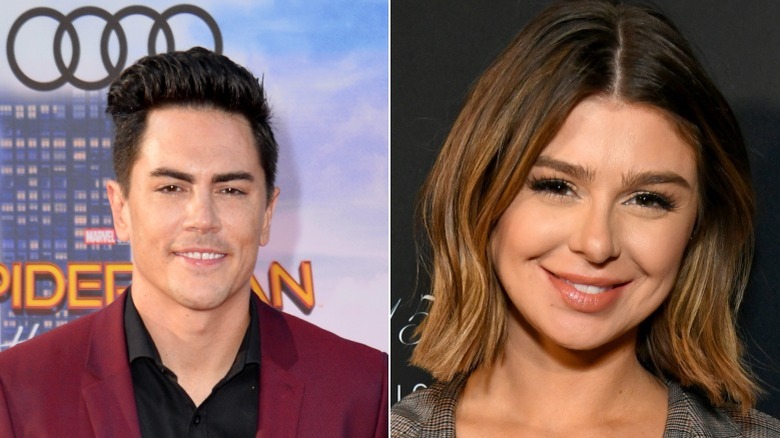 Jaguar PS/Shutterstock & undefined & Jon Kopaloff/Getty
If it seems like there's a new development on Scandoval with each passing day, that's because there is. When news broke in early March that Madix, while attending a performance of Sandoval's self-funded vanity project band Tom Sandoval and the Most Extras, found evidence of his infidelity on his phone, "Vanderpump Rules" fans were shocked. Sure, everybody on this show is a huge mess, but Sandoval and Madix seemed solid, by all accounts; apparently, that wasn't the case.
Sandoval's interview with Howie Mandel majorly played defense, blaming the affair on Madix refusing to accept his attempt to end the relationship as well as her mental health. Leviss, beyond that nail salon summit for TMZ, made headlines when she said she was checking herself into a mental health facility; a now-deleted tweet from Miraval Arizona, which is not an official mental health facility but an expensive "wellness retreat" (a resort), strongly indicated that Leviss was there, with rumors swirling that Sandoval had joined her there as well.
The hotly anticipated reunion begins airing on May 24, with the Season 10 finale of "Vanderpump Rules" preceding that on May 17. Until then, new information about Scandoval will just keep breaking, if the recent trends are any indication.