Where Was A Tourist's Guide To Love Actually Filmed?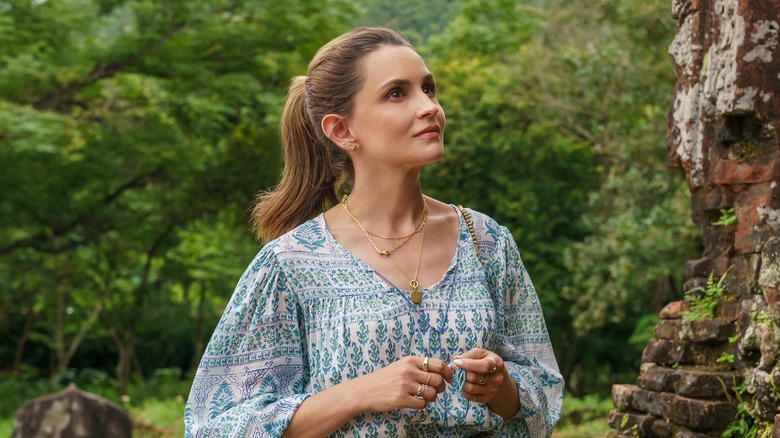 Netflix
Netflix's new romantic comedy "A Tourist's Guide to Love" is a movie that just might have viewers checking their vacation calendars and bank accounts to fantasize about when they might escape to the film's colorfully exotic locations. Brimming with fast-paced, dazzling urban excitement juxtaposed with dreamily evocative rural vistas, the film is a visual feast as well as a whirlwind emotional journey.
The narrative centers on travel exec Amanda Riley, played by "She's All That" star Rachael Leigh Cook, who bails from a long-term relationship and heads off to Vietnam to heal her heart and explore the Southeast Asian nation's touristy side. But no sooner does she arrive in the country than she meets a fresh potential love interest Sinh (Scott Ly), the attractive and available local guy assigned to show her around. 
As viewers likely won't be surprised to discover, the movie was filmed entirely on location in Vietnam. But the truth is, as Eirene Tran Donohue explained to Netflix Tudum, "There are almost no American movies that I can think of set in Vietnam that aren't about the trauma of war." That being the case, she said, she wanted to utilize on-location filming in Vietnam because, "It was really important to me to tell a story about life there now, one that was full of joy and love and celebration."
A Tourist's Guide to Love is also a love letter to Vietnam itself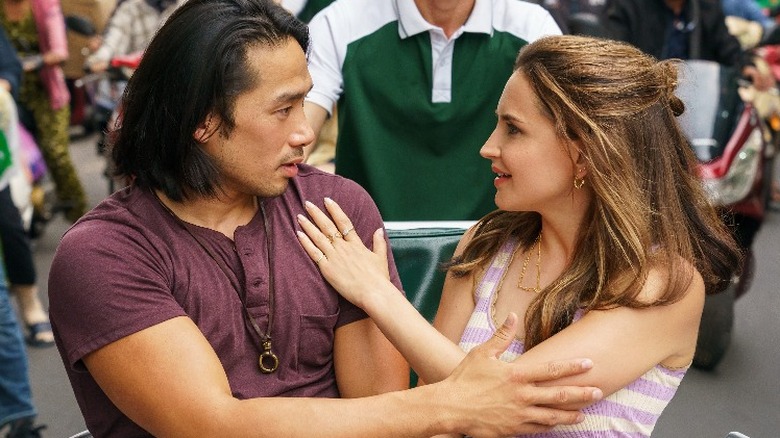 Netflix
As the film's title telegraphs, "A Tourist's Guide to Love" is primarily concerned with its lead character's romantic journey. But the film also serves up a wide-ranging exploration of Vietnam, from its bustling urban centers to its mist-shrouded countryside.
"As someone who had never been to Vietnam before this production, my fervent hope is that it's worth the watch just to get a sense of this incredible country," Rachael Leigh Cook told Netflix Tudum. The actress then went on to enumerate a mini-travel guide to the film's numerous shooting locations, saying, "We filmed in Ho Chi Minh City [formerly Saigon], Hoi An, Da Nang, Ha Giang and Hanoi." Cook then explained that the filming sites pictured in "A Tourist's Guide to Love" help to portray Vietnam's many and varied landscapes and cityscapes, all of which are different from each other in a number of ways. 
Due to all of these factors, the movie acts as a cinematic tour of Vietnam. "Our goal, that I feel like our director Steven Tsuchida accomplished, is that you feel like you had a seat on the bus with us," Cook said.