Modern Family: Dylan Was The Right Choice For Haley In The End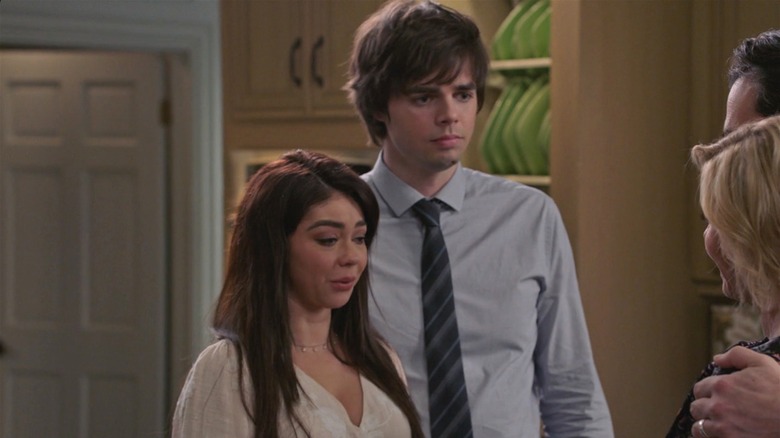 ABC
When Dylan Marshall (Reid Ewing) first showed up on "Modern Family," he seemed to be representative of everything the teenage Haley (Sarah Hyland) was doing wrong. Not only is their relationship on-and-off several times throughout the series' early seasons, but he often comes off as rather dim-witted and irresponsible. What's more, Dylan also personifies a typical teenage guy who "only wants one thing." If any readers out there need definitive proof of this, they need only reference the song Dylan wrote for Haley in Season 1. 
It's no mystery why so many fans have expressed a rather pronounced distaste for Dylan, with many insisting on social media and message boards that he wasn't well-developed and that Haley should have simply married Andy Bailey (Adam Devine), instead. But others seem to have come around on Dylan, with u/andersonala45 on the r/Modern_Family subreddit bluntly stating, "I don't have a problem with Haley ending up with Dylan and not Andy."
Granted, this was a comment on a post explicitly titled, "Modern Family unpopular opinions." Nonetheless, it shows that some out there think it was right that, through all the off-and-on, and all the cluelessness, it was fitting that Haley and Dylan wound up married and parenting together by the series' end. "I liked Andy," replied u/BEASTLYBONJI, "but I liked Dylan from the start and he got even better toward the end. He clearly loved Haley and she loved him. I'm glad they ended up together."
Some fans feel that Andy was key in preparing Haley for life with Dylan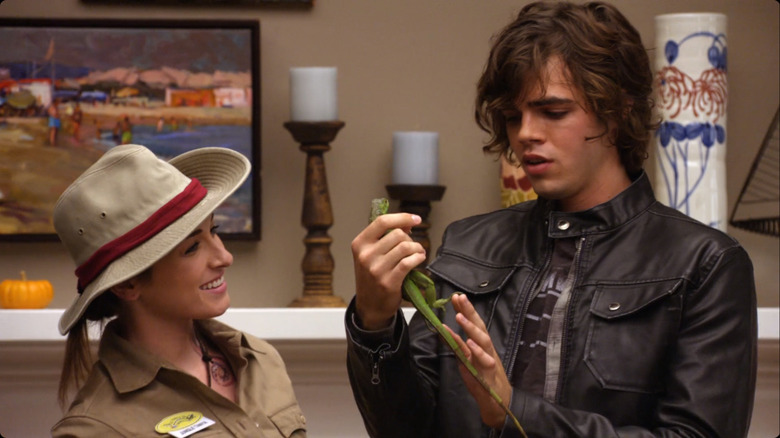 ABC
"Modern Family" viewers' comparisons of Andy and Dylan are understandable. Not only is Andy arguably the only other meaningful relationship Haley had on "Modern Family," he is also incredibly sensitive and sweet-natured, and clearly head-over-heels for Haley. What's more, their story is very rom-com, with their initial attraction interspersed with Andy's proposal to Beth (Laura Ashley Samuels), which is then, in turn, broken off when he and Haley finally admit they can't deny their love for each other. Even if he pops up in just over 20 episodes — far fewer than you might think — he is an important presence in the series' arc. 
As compelling as all of this is, it doesn't necessarily mean that Dylan and Haley shouldn't have wound up together. Some viewers see Andy's significance, not as Haley's true love, but as her first love. "I think Andy was [useful] for [Haley] to understand how proper commitment and relationships work," wrote u/_Forbidden-Fruit_. "[Haley] and Dylan very well know each other but wouldn't have worked if they didn't have other [experiences] with more mature people."
Indeed, Dylan's marriage to Elaine (Jackie Seiden), as well as taking care of her two children from her previous marriage, clearly seems to have forced him to grow up. The fact that he is not only a devoted father by the series' end, but is also studying to become a nurse, clearly shows that he has grown into a mature adult.