Adam Devine Filmed Fewer Episodes Of Modern Family Than You Might Think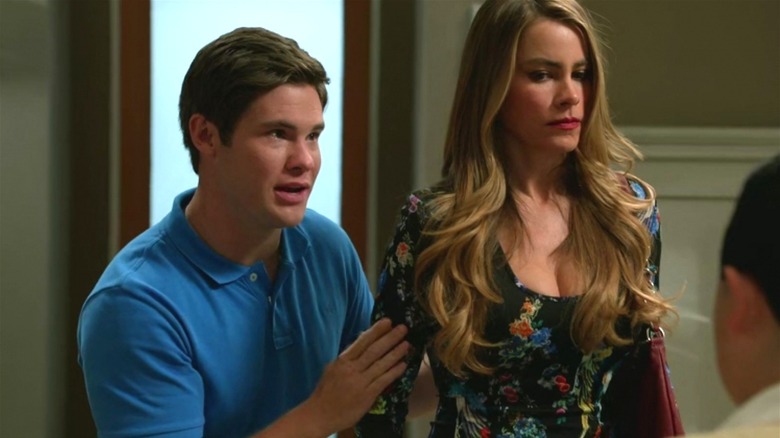 ABC
To say that "Modern Family" had a lot on its plate when it came to its character roster would be an understatement. The series followed three vastly different households throughout their day-to-day lives, with plenty of overlapping stories to flesh out as well. That's a tall order for any television series, but thankfully, "Modern Family" had plenty of time to develop each and every main character throughout its 250-episode run. In fact, it even took on a host of supporting players, too, turning many of them into bonafide fan favorites along the way.
"Modern Family" truly has a laundry list of ancillary characters, from the over-the-top Pepper Saltzman (Nathan Lane) to the seldom-seen Andre (Kevin Hart). As a result, the series boasts one of the most impressive casts in television history, with established stars, acting up-and-comers, and more having occupied its set for one reason or another. Even "The Righteous Gemstones" and "Workaholics" star Adam Devine popped on the program for a bit as Andy Bailey, who found himself involved with the Dunphy and Pritchett families personally and professionally.
Despite how much he got to do on "Modern Family," and the fact that he appears in multiple seasons, Devine didn't actually film as many episodes as you might think.
Devine pops up in just over 20 episodes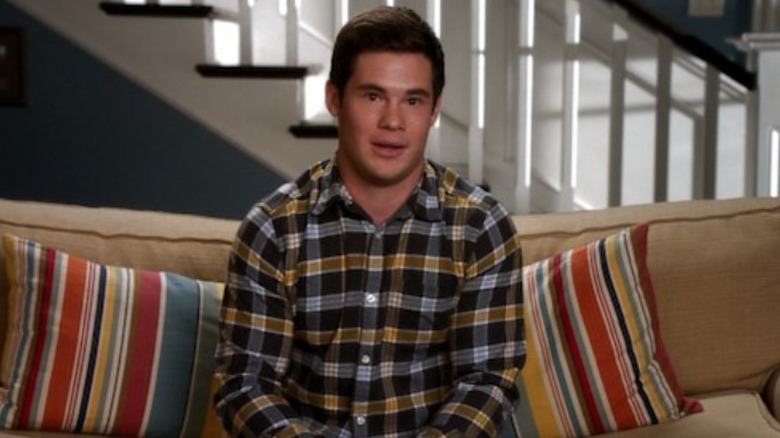 ABC
According to IMDb, Devine's Andy didn't make nearly as many "Modern Family" appearances as one might recall. He only popped up in a meager 22 episodes between Seasons 5 and 9. For those curious, Andy made his first appearance in the Season 5 episode, "The Help," and his final appearance in Season 9's "The Escape." However, Andy's story formally ends in Season 7's "Double Click," where he moves away to Utah to become a real estate agent — a career move that gave way to an emotional goodbye between himself and his girlfriend, Haley Dunphy (Sarah Hyland), at the airport.
Haley and Andy quickly became one of the most popular romantic pairings in "Modern Family," which made their separation all the more difficult for fans to handle. Luckily for them, the episode wouldn't be the last time that Hyland and Devine would share the screen as they reunited in 2022 for the "Pitch Perfect" spin-off, "Pitch Perfect: Bumper in Berlin." "A lot of 'Modern Family' fans were kind of sad at how our characters didn't get together at the end of that series, so this is like a fun way for them to get a little more of us together," Devine told Parade.
Though he was only there for a brief while, Devine made the most of his "Modern Family" tenure. It stands to reason that Andy Bailey will remain one of the show's standout supporting characters forevermore.