Barry S4 Episode 2: Who Or What Is The Dog Barry Mentions To Sally?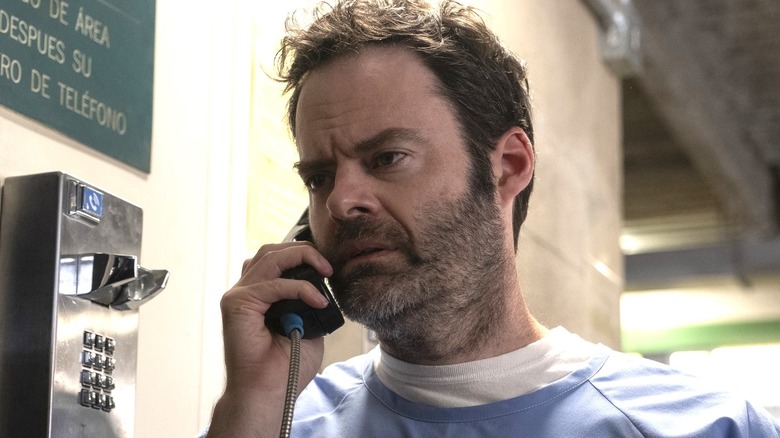 Merrick Morton/HBO
It turns out that becoming an actor is not a particularly great way to avoid being outed as a murderer, and as Season 4 of "Barry" kicks off, the titular assassin-turned-thespian played by Bill Hader has learned that the hard way. As the season begins, Barry Berkman is in prison after being arrested for the Season 1 murder of Detective Janice Moss (Paula Newsome). With surveillance on him constantly, Barry is forced to speak in codes to those on the outside.
When Sally Reed (Sarah Goldberg) visits Barry in prison during Episode 2, "bestest place on the earth," their conversation takes an odd turn as she asks him about a dog that doesn't exist. "Muffin. Our dog, Muffin," Sally says. "Remember, before you were arrested, Muffin bit me and you said you were going to find him a new home? Did you?" Barry, catching on, ultimately answers, "The dog has a new home. The dog is safe. You got nothing to worry about. You're okay."
Of course, Barry isn't talking about a puppy. Since he can only talk to visitors on a tapped prison phone, he and Sally are using coded language. What they're really talking about is the motocross biker Sally killed in self-defense back in Season 3, which Barry is assuring her remains a secret for which she will not be blamed.
Barry is covering for Sally's Season 3 self-defense killing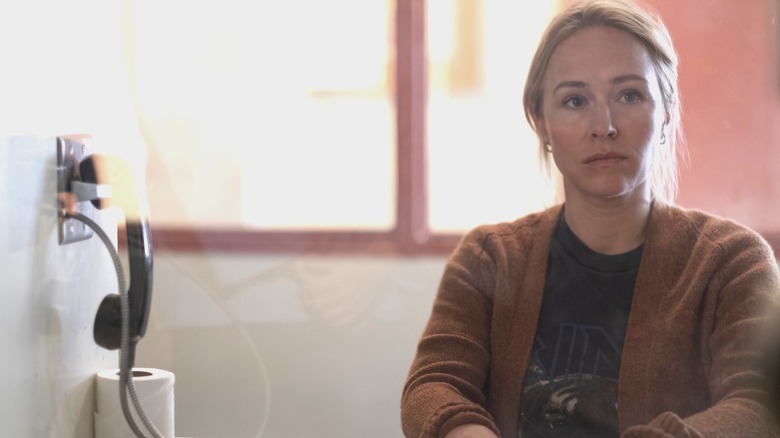 Merrick Morton/HBO
Barry's crimes come back to haunt him in Season 3, as the loved ones of those he has killed seek revenge. Among the most persistent of his enemies are a group of motocross bikers who doggedly pursue him across Los Angeles. After killing most of them and being poisoned by the widow of another victim, Barry comes back from the hospital to find Sally at his apartment, asking for a favor. But before they can talk further, the remaining biker barges in, knocking Barry out and attacking Sally, who beats him to death in the soundproof booth Barry's roommates set up to record voiceover lines.
Barry buries the biker in the desert, and Sally is never suspected. But, already on a plane back to her hometown in Missouri, she has no way of knowing that the biker's death remains undiscovered. So when she visits Barry in prison, it's her chief concern.
Barry uses the same coded language while on another prison call in Season 4, Episode 3. When asking NoHo Hank (Anthony Carrigan) to kill Gene Cousineau (Henry Winkler), he refers to the latter as a dog that needs to find a new home, specifying to Hank that he's "trying to be discrete."
How many "dogs" will Barry find "new homes" for before this final season of "Barry" concludes? Only one thing is for sure: it's a dog eat dog world out in Hollywood.