Creed 2: First Poster, Official Synopsis Unveiled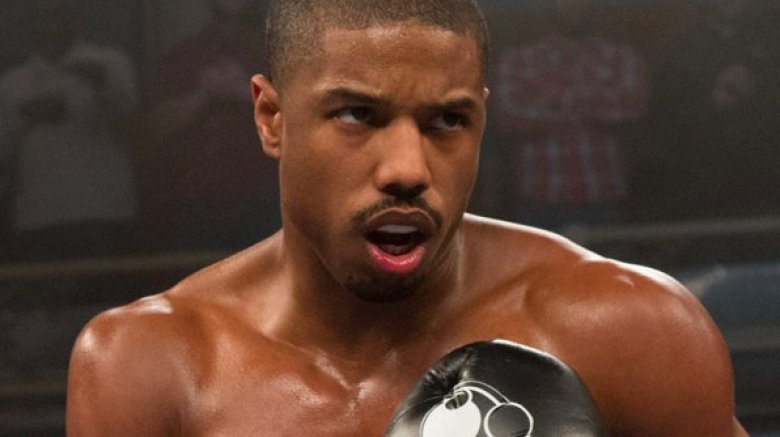 It's twice the good news for the second Creed film. 
MGM and Warner Bros. unveiled the first poster and the official synopsis for Creed 2, stylized as Creed II to keep in line with the Roman numeral numbering of the Rocky movie franchise.
The black-and-white one-sheet shows Michael B. Jordan front and center as Adonis Creed, seen wearing boxing gloves and a pair of American flag-striped shorts with "Creed" stitched across the waistband. The "II" numerals of the film's title are displayed in the background behind Jordan. 
Take a look below.
Alongside the poster, the studios released the plot synopsis for the upcoming sequel, which sees Jordan's Adonis facing off against Vitor Drago (portrayed by real-life Romanian boxer Florian Munteanu), the son of Ivan Drago (Dolph Lundgren), the boxer who killed Adonis' father Apollo Creed (Carl Weathers) during a match at the end of Rocky 4. (This basic premise confirms the previously hinted-at connection to the 1985 film.) Though Adonis struggles to balance attending to "personal obligations," going hard at the gym for his "impending battle in the ring," and preparing for "the challenge of his life" by taking on Vitor, his mentor Rocky Balboa (Sylvester Stallone) is "by his side through it all."
Together, Adonis and Rocky will "confront their shared legacy, question what's worth fighting for, and discover that nothing's more important than family." Creed 2 is set to explore what makes a champion as well as highlight the fundamental truth that "no matter where you go, you can't escape your history."
Both the poster and synopsis reveals offer more insight into what Creed 2 is about, but they only go so far in giving fans a concrete idea of what to expect from the film. Yeah, there's shirtless Michael B. Jordan and a story about remembering your family history and the dynamic duo of Adonis and Rocky, but what else is there? Where the poster speaks a thousand words and the synopsis speaks, well, 110 to be exact, a trailer can shout millions. And luckily for us Creed enthusiasts out there, MGM and Warner Bros. will roll out the first official trailer for the sequel tomorrow, June 20. Keep your eyes glued to Looper to be the first to see it.
Directed by Steven Caple Jr. (The Land), who takes the torch from original Creed director Ryan Coogler, Creed 2 is set for release on November 21.