Trevor Jackson And Jason Mitchell To Star In Superfly Remake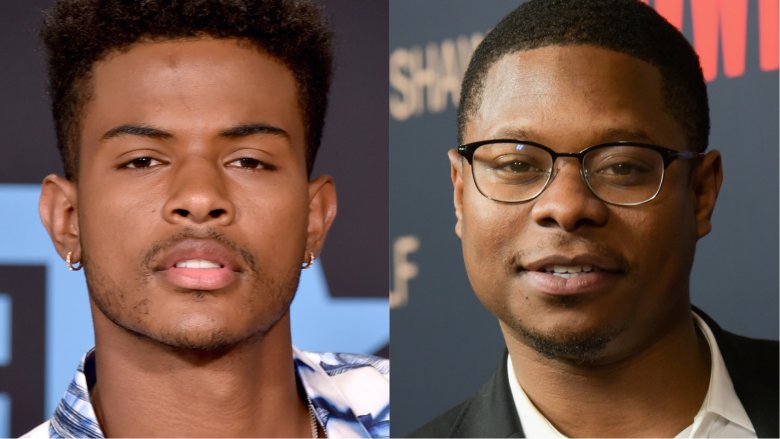 Getty Images
Sony is putting together a team for Superfly that's worthy of the movie's title.
Deadline reports that Trevor Jackson (American Crime, Grown-ish) has signed on to star as Youngblood Priest in the update on the classic blaxploitation crime drama. Jason Mitchell (Mudbound, Straight Outta Compton) has also agreed to play Eddie in the flick from Director X (Across the Line). 
The original 1972 movie starred Ron O'Neal as Priest, a cocaine dealer who tries to make one big deal before getting out of the game. Legendary musician Curtis Mayfield composed the original soundtrack, which became a critical and commercial hit. 
This time around, hip-hop superstar Future will produce the remake and curate the soundtrack. Rapper 21 Savage is also in talks to join in some way. Steven R. Shore, son of the original film's producer Sig Shore, will be an executive producer.
The cast also includes Lex Scott Davis as Georgia, Andrea Londo as Cynthia, Jacob Ming-Trent as Fat Freddy, and Omar Chapparo as Adalberto.
"When I went back and watched the original, I was struck by how relevant the themes are," said Director X. "The pursuit of the American Dream is eternal–everyone's always on the hustle, because you've got to be... and Superfly is about pulling off the ultimate hustle to get out of the game. Our goal is to make it modern–to make a movie where the style, the art direction, the camera movements are all part of what makes the movie Superfly. With this film, my goal is to honor the lineage of an iconic title that the community has loved for decades."
Check out the director's Instagram post below.