American Horror Story Season 8 Is A 'Very High Concept,' Ryan Murphy Teases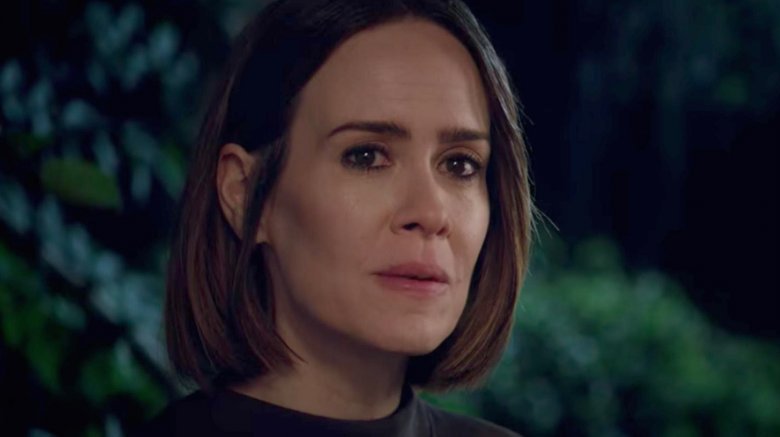 Sounds like American Horror Story is going to melt even more minds in season 8. 
Chatting with Entertainment Weekly, Ryan Murphy, who co-created the FX anthology series alongside Brad Falchuk, revealed that the upcoming eighth season of American Horror Story is "a very high concept" featuring a massive returning cast. 
"You will see so many fan favorites return that you'll feel like it's The Love Boat," Murphy teased. "It's a very high concept."
As seasons past will prove, American Horror Story wouldn't be what it is without some pretty high-concept storylines. The ghost-harboring mansion of AHS: Murder House, the sadistic scientists of AHS: Asylum, the witches of AHS: Coven, the dysfunctional circus circuit of AHS: Freak Show, the mysterious retro Hotel Cortez of AHS: Hotel – they were the icons of their respective seasons, which were all relatively easy to capture in a short premise. Some installments like season 6 (AHS: Roanoke) and season 7 (AHS: Cult) were a bit harder to summarize in a single log line, but still carry much of what characterizes high-concept media — namely using a "what if?" hypothetical to propel its overarching narrative. 
Murphy added that American Horror Story season 8, rumored to be subtitled Radioactive, will include a jaw-dropping mid-season twist that will shock viewers like they've never been shocked before. "It's a season unlike anything we've done because there's a big hook to it," he stated. "There's a huge thing that happens in episode five."
In addition to being high-concept, season 8 will shy away from the more grounded story of its direct predecessor, Cult, and instead channel the tone of Asylum and Coven. "[It's] heightened. It's not necessarily as real and grounded as the past season. We're sort of getting back to Asylum and Coven," Murphy previously told The Hollywood Reporter. "It's that tone. That's the tone of it."
The eighth season of American Horror Story is set 18 months in the future (a year and a half from the first week of April 2018, when Murphy announced the season's timeline, to be precise); will bring back favorite alums Sarah Paulson, Evan Peters, Kathy Bates, and Billie Lourd; and will introduce Joan Collins as the grandmother of Peters' character. 
Even with these new nuggets of information, it's hard to predict exactly what will happen in American Horror Story season 8, or how Murphy, Falchuk, and company will surprise us. But that's half the fun of waiting for the new episodes, right? 
American Horror Story season 8 is currently without a set debut date, but it will reportedly start filming on June 16.