The Next Batman Movie Will Reportedly Not Star Ben Affleck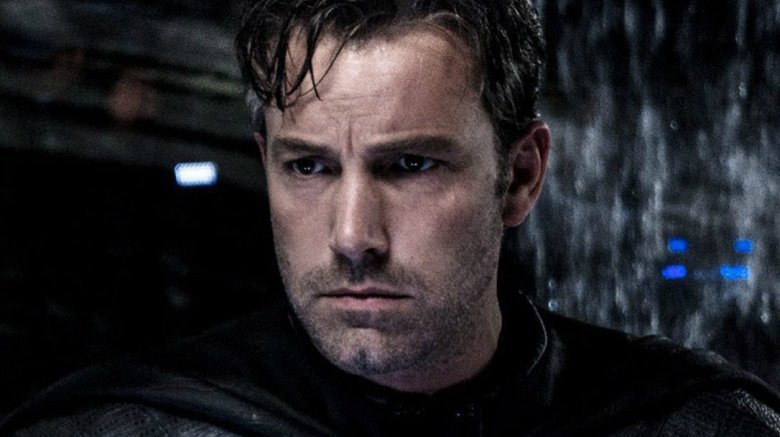 Warner Bros.
It looks like it's curtains for Ben Affleck's caped crusader, as the next Batman movie is reportedly set to recast the role.
The news comes from a Deadline article discussing the future of Warner Bros. DC movies, which characterizes the next Batman outing — called The Batman — as a reboot for the character, with a new actor likely to take up the mantle in Affleck's stead.
We've been going over Affleck's status as the dark knight for what feels like years now. At first, the Academy Award-winning filmmaker was set to write, direct, and star in The Batman — but a few script drafts and one Justice League later, he's now apparently doing none of the above. 
Instead, The Batman is being directed by Matt Reeves, who previously worked on Cloverfield, Let Me In, and the two most recent Planet of the Apes movies. 
Since Reeves came on board the project, Affleck's continuing involvement has been increasingly in doubt, with Variety characterizing Affleck's return as being "highly unlikely". Affleck's brother, Casey, has also said Ben was sitting out the solo movie, though he later walked back that comment when it was picked up by the press.
Just because he likely won't play Batman in The Batman doesn't necessarily mean Affleck is done with the cape and cowl. Reports have circulated that the actor will instead appear for the last time as the character in a solo movie for the Flash, which is currently set to be directed by Spider-Man: Homecoming writers John Francis Daley and Jonathan Goldstein.
Many details about The Flash are still up in the air, but reports have long been circulating that the movie would be adapting the "Flashpoint" storyline. That story sees the Scarlet Speedster creating a new alternate reality, which many have speculated would allow for Affleck to make a graceful exit from the Batman role with an in-universe justification for his departure.
Much about Affleck's future as Batman remains shrouded in mystery, but where there's smoke, there's often fire. So far, we've got every indication that Affleck is going to leave, with almost no assurance that he even wants to stay. We may see him again post-Justice League, but as for a solo adventure on the big screen? Odds are, that'll be someone new.
Neither The Batman nor The Flash movies have firm release dates. The next movie in the DC Extended Universe series, Aquaman, will be out in theaters on December 21.