Why The New Flashpoint Directors Haven't Started Working On The Movie Yet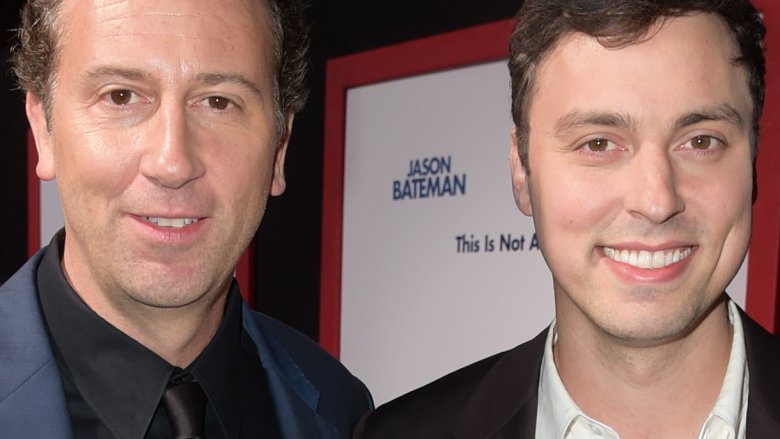 Getty Images
When it was announced that Spider-Man: Homecoming scribes John Francis Daley and Jonathan Goldstein were in talks to take the reins for DC Films and Warner Bros.' Flashpoint, fans were hopeful that the project had finally received the live-giving push it needed after spending a considerable amount of time in development purgatory. It's now been over a month since the news broke, and there hasn't been a peep about progress on the film. So what gives?
Well, Daley and Goldstein spoke with The Hollywood Reporter Wednesday night (February 21) and revealed that they haven't actually finalized a deal with Warner Bros. to direct the solo Flash movie just yet.
"We're still negotiating," explained Daley during the premiere of his and Goldstein's latest film, the comedy thriller Game Night. He added that "deals are in the works right now," and insisted that the two haven't begun work on the movie's script either because they "have to sign the deal" first. "Hopefully, it will work out," Daley said.
Goldstein then chimed in, making a joke about the real reason it's taking so long to get started on Flashpoint. "It's all about parking spots," he remarked. "If you give in, then you're all the way out by craft services. You want a better spot than that."
Given that Ezra Miller, who will reprise his role as the Scarlet Speedster in Flashpoint, was well-received by fans and critics alike in 2017's Justice League, one would hope that the positive feedback would push Warner Bros. to lock in Daley and Goldstein's directorial deal soon so that moviegoers can see more of the Flash as quickly as possible.
Daley and Goldstein replace Rick Famuyiwa and Seth Grahame-Smith at the helm; both filmmakers were previously attached to direct Flashpoint, albeit at separate times. Famuyiwa dropped out of Flashpoint back in October of 2016, chalking his exit up to creative differences. His departure followed after The LEGO Batman Movie screenwriter Grahame-Smith stepped down in April that same year. While Grahame-Smith penned an early draft of the Flashpoint script, Daley and Goldstein will work from a newer version written by King Arthur: Legend of the Sword scribe Joby Harold.
Flashpoint doesn't have a hard-and-fast release date, but it's expected to zoom into theaters sometime in 2020.