Great Actors Whose Scenes Were Cut From Famous Movies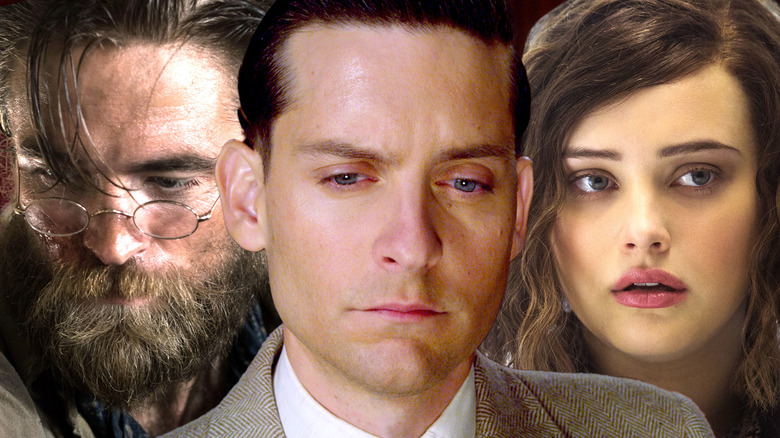 Static Media
It's always a drag for fans when they eagerly anticipate their favorite actor's new film, only to find that their scenes had been cut. Plenty of factors weigh into the decision on what makes the final cut of a movie — including pacing, length, plot, cohesion, and whether or not an actor's scenes fit the film's overall tone.
Sometimes, these scenes are short and fairly insignificant to the film, and other times multiple scenes get thrown to the wayside, or a director opts for a revamped ending entirely. It's not just unknown actors this happens with, either. Sometimes, famous actors are recruited for cameos or one-off jokes that ultimately don't work in the final cut. Yet if there are any hard feelings, most of these actors keep them to themselves so they don't tick off anyone in the industry.
Among actors like Robert Pattinson, Tobey Maguire, Tom Hiddleston, and Matt Damon, here are some of the biggest names in Hollywood who had their movie scenes axed in the theatrical cuts of famous films.
Tobey Maguire: Life of Pi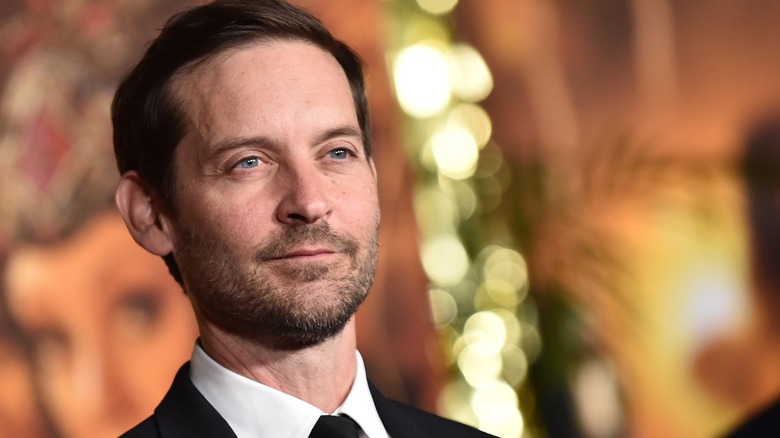 DFree/Shutterstock
Most films seize the chance for a well-known actor to play a small role in a film. Announcing big names typically helps bolster the notoriety of an upcoming movie and draws in fans who might not have tuned in otherwise. However, that tactic can sometimes be distracting. If faced with a potentially distracting star in a small role, many directors might pivot to someone less recognizable (and less expensive). That was the case for Tobey Maguire's tiny role in "Life of Pi." The movie mostly features a cast that didn't have much notoriety at the time among American audiences, so it's easy to see how Maguire might have overpowered the rest of the production. 
Maguire filmed a small sequence at the beginning of the film as a journalist interviewing the aged-up character (Irrfan Khan) to introduce the tale that follows. Yet it wasn't until after the project wrapped that director Ang Lee decided that Maguire wasn't quite right for the role. Lee opted to switch out Maguire for Rafe Spall. The director explained the decision to USA Today: "I love Tobey. But it's a small part," the filmmaker said. "So when it's a movie star sitting there, it captures attention. It didn't really work out." While it's a bit of a bummer for Maguire's fans, the role was so small that they didn't miss out on a significant performance.
Tom Hiddleston: Avengers: Age of Ultron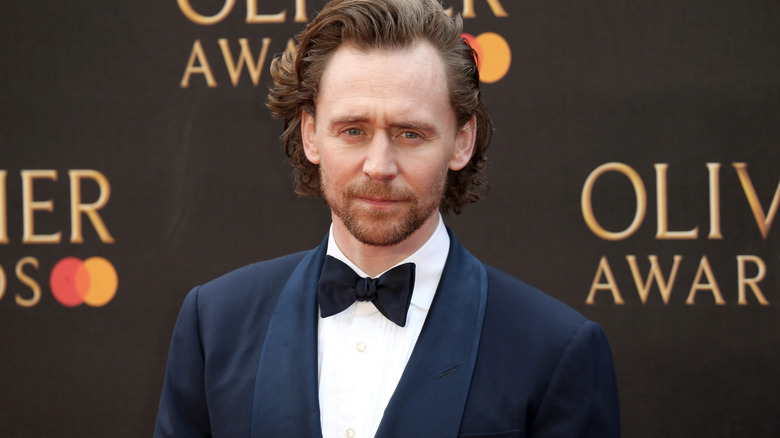 Fred Duval/Shutterstock
Tom Hiddleston immediately became a fan favorite when he debuted as Loki in "Thor." Fans fell in love with Loki's shenanigans and trickery as Asgard's mildly villainous prince. Of course, it wasn't long before Loki became more integral to MCU plotlines beyond screwing with his brother, Thor (Chris Hemsworth), and causing mayhem on Asgard. And though we never see him appear in "Avengers: Age of Ultron," Hiddleston was originally slated for a small part in the second "Avengers" film.
Loki was supposed to appear in a dream sequence of Thor's, and the scene was filmed, only to be scrapped after test screenings. Hiddleston told Digital Spy that test audiences were confused by the scene, thinking that somehow the "Avengers" villain was pulling the strings behind Ultron (James Spader). Kevin Feige, Joss Whedon, and the other creatives working on "Age of Ultron" didn't want to confuse audiences, so the scene was heavily re-edited. Most fans wouldn't say no to more Loki action, but at the end of the day, we can't have a cameo for the sake of it if it doesn't jive with the story.
Katherine Langford: Avengers: Endgame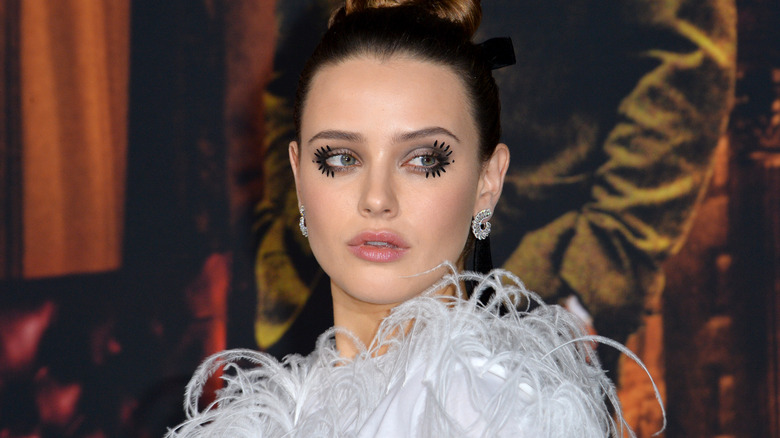 Featureflash Photo Agency/Shutterstock
If there's one thing that Marvel fans can agree on, it's that Tony Stark's (Robert Downey Jr.) arc in "Avengers: Endgame" is utterly heartbreaking. We watch him finally settle down in a peaceful home life with Pepper Potts (Gwyneth Paltrow) and his newly introduced daughter (Lexi Rabe) as the whole world goes to hell — only to tragically die as soon as he steps out of retirement. It's certainly heartwarming for fans to see Tony in Dad Mode with his young daughter, Morgan, and their "I love you 3,000" mantra. Morgan's existence is a significant reason that Tony's final storyline is so hard for fans to watch. He went from a narcissistic playboy billionaire to a doting, selfless father, and we love that for him.
And while Rabe broke hearts as a young Morgan, it turns out that she wasn't the only actress slated to play the role. "13 Reasons Why" star Katherine Langford played an older version of Tony's daughter, but the scene didn't make it into the whopping three-hour movie. The scene would have given fans closure between Tony and Morgan, with an older Morgan telling her dad that she understands his sacrifice when he enters the Infinity Stone purgatory-adjacent location that seems to exist between time and space. Unfortunately for Langford, her scene with Downey Jr. didn't fit in the film.
The actress was a trooper about the experience, telling the radio station Smallzy, "I figure if you're going to be cut from anything, to at least have the experience of being cut from the final 'Avengers' film, it's not too bad. And I think that experience, just filming, was amazing." And hey, at least we got the deleted scene.
Matt Damon: Ocean's 8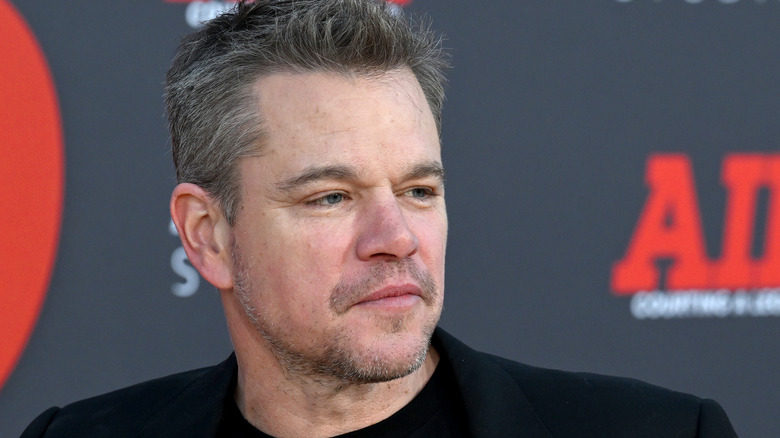 Albert L. Ortega/Getty Images
It's always a treat for fans when an integral actor from a series reprises their role for a follow-up film — especially if it's over a decade later. Though fans wouldn't know by watching the 2018 "Ocean's 8" film, Matt Damon and Carl Reiner reprised their roles in the gender-swapped sequel.
Not everyone was happy with Damon's return, as the actor was under fire for some dicey comments in the wake of the #MeToo movement — especially given the movie's status as a women-led sequel. The movie's director, Gary Ross, was adamant that his choice to cut out Damon and Reiner's roles had nothing to do with bad publicity but were purely story-related reasons. He told The Hollywood Reporter, "[Picking the cameos] is an eclectic process of: how does it fit in the story and how is the narrative unfolding?" He added, "This more than any movie I've done had a really copious editorial process where you play with stuff, you find stuff." Yet given Damon's defensive comments about Harvey Weinstein, most fans were okay with his absence from the film — regardless of the reason.
Judy Garland: Valley of the Dolls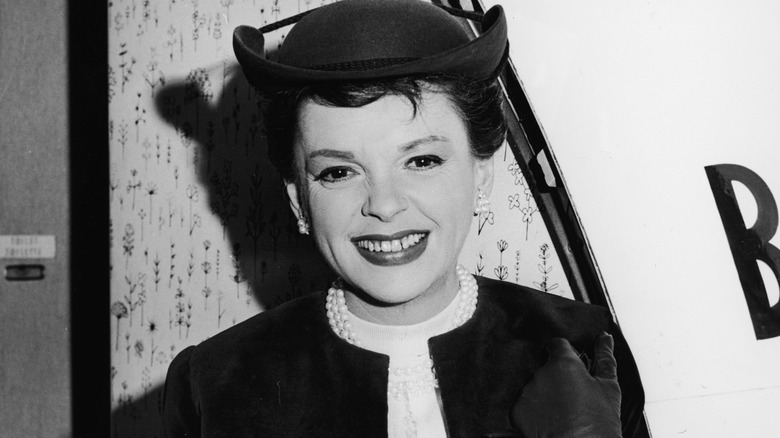 Hulton Archive/Getty Images
The tragic saga of child actors dates back to the inception of film. Judy Garland was only 17 when "The Wizard of Oz" was released, and the young actress had already lived through more trauma than people twice her age. While Hollywood abuse certainly exists today, child labor laws help prevent some of the horrid conditions child actors faced back in the '30s and for plenty of decades that followed. Garland's lifelong struggle with drugs and unhealthy eating habits can be tied directly to her mother and MGM.
Garland is reported to have been put on unhealthy diets, given sleeping pills and amphetamines at different times of day, and subjected to corsets to hide her age. The star struggled with addictions to sleeping pills and stimulants before she even turned 18. So it's not exactly a surprise that she would lead a relatively short, tragic, and troubled life clinging to the spotlight she was forced into as a child.
Sadly, what would have been her last onscreen role before her tragic death was cut short. The star was slated to appear in "Valley of the Dolls" in 1967 — though one of the characters in the film was inspired by the star herself. People often think of Marilyn Monroe when it comes to a young star's tragic Hollywood descent, but Garland helmed a similar tale of coming late to set or not showing up at all. She was replaced by Susan Hayward just a few weeks after filming began on "Valley of the Dolls." It wouldn't be the first or last time Hollywood chewed up and spit a star out when they no longer proved useful — and Garland died just a few years later at 47.
If you or anyone you know needs help with addiction issues, help is available. Visit the Substance Abuse and Mental Health Services Administration website or contact SAMHSA's National Helpline at 1-800-662-HELP (4357).
Harrison Ford: E.T. the Extra-Terrestrial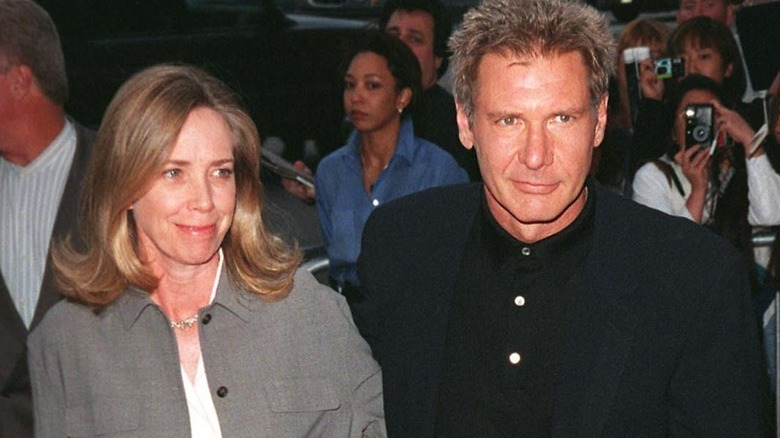 Featureflash Photo Agency/Shutterstock
By the early '80s, Harrison Ford was already a household name. The industry isn't as big as it seems — and it pays to have connections. As it turns out, Ford's then-girlfriend Melissa Mathison was the writer of "E.T." It probably didn't take too much arm-twisting to get Ford to agree to a cameo in the film, but fans never got to see the fruits of Ford's labor in the original release of the movie. Though the actor's face never graced the screen in this small scene, Ford played Elliot's dismayed principal — who lectures him after the Frog Incident.
Young Elliot actor Henry Thomas was just excited to work with his childhood heroes. He told Entertainment Weekly in 2012, "When I met [director] Steven [Spielberg], the first thing out of my mouth was I think, 'I love 'Raiders of the Lost Ark," and my hero was Harrison Ford." He added, "I basically was just excited to meet Steven in hopes that I would meet Harrison." And who wouldn't be?
And though Ford's role as an uptight principal didn't make the final cut, it didn't erase the experience. Spielberg implied that though the scene got cut, it was worth it because "That's where [Henry] got a chance to meet Harrison." Thomas admitted that he was starstruck into silence. Honestly, same.
Tim Roth: Once Upon a Time in Hollywood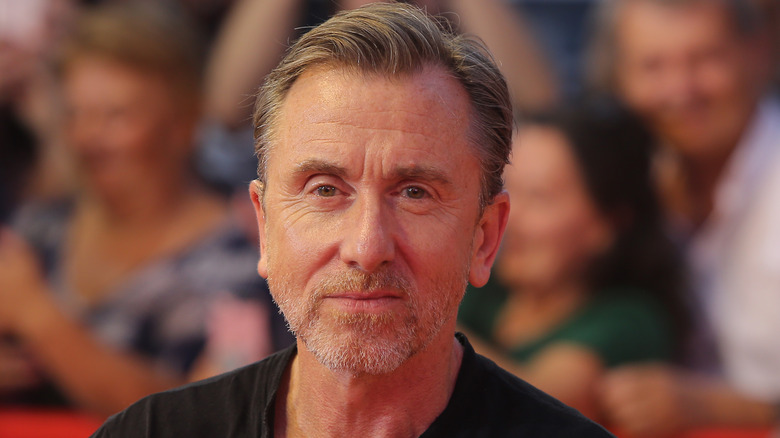 Damir Hajdarbasic/Shutterstock
It's only fitting that a movie titled "Once Upon a Time in Hollywood" would feature more than a few Hollywood staples. The film boasts names like Leonardo DiCaprio, Brad Pitt, Margot Robbie, and Dakota Fanning. But one name is missing from the final credits. Tim Roth was originally slated to appear in the Quentin Tarantino-led movie. Fans of Tarantino will recognize Roth's name from their time working on "Reservoir Dogs," "Pulp Fiction," and "The Hateful Eight" together. With that kind of shared resume, it's clear that there's no bad blood between the two icons over Roth's cut scenes in "Once Upon a Time in Hollywood." Roth didn't play the most significant character, taking on the role of a butler. Yet the actor explained to Uproxx in an interview that Tarantino's movie initially clocked in at over four-and-a-half hours.
Now, Hollywood has pushed the boundaries of traditional runtimes in the past few years, but that's a little much. Given that the final product has a little over 2.5 hour run time, the director obviously had to cut a good chunk of the movie. Sadly for fans who love to see the pair work together, Roth's scenes didn't make it in. Roth explained in the interview that Tarantino showed him the uncut version so he'd understand why his scenes didn't make it in. Roth remarked on the wholesome way the director honored him in the credits, adding, "But then he put in the credits, 'Tim Roth (Cut).' Which is so his sense of humor. My sons loved that."
Paul Rudd: Bridesmaids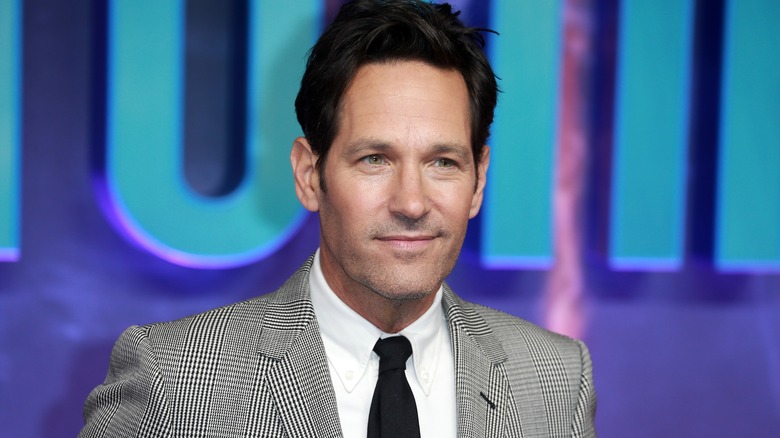 Fred Duval/Shutterstock
The iconic 2011 movie "Bridesmaids" features a hefty number of Hollywood elites, but it almost included one more: Paul Rudd. The iconic and arguably ageless actor filmed a scene with Kristen Wiig's character, Annie, that anyone with a forgotten Tinder profile can probably relate to. Wiig referenced the actor's cameo during an Entertainment Weekly interview, where she noted how fun it was to watch America's sweetheart play a dastardly role. She recalled, "We had so much fun the days he was there and it was so incredibly painful. Our first cut was so long. It's the hardest thing to have to cut stuff."
Director Paul Feig had a similar sentiment in a separate Entertainment Weekly interview, where he noted that the scene was "one of the funniest things I've ever been a witness to." Sometimes, the overall film has to come before beloved scenes, as Feig explained. "There is always that terrible moment when you have to kill your babies." Luckily, Rudd's stint of having an incel-level meltdown while flailing on an ice rink will exist on the internet forever. Josh from "Clueless" would never.
Jena Malone: Batman v Superman: Dawn of Justice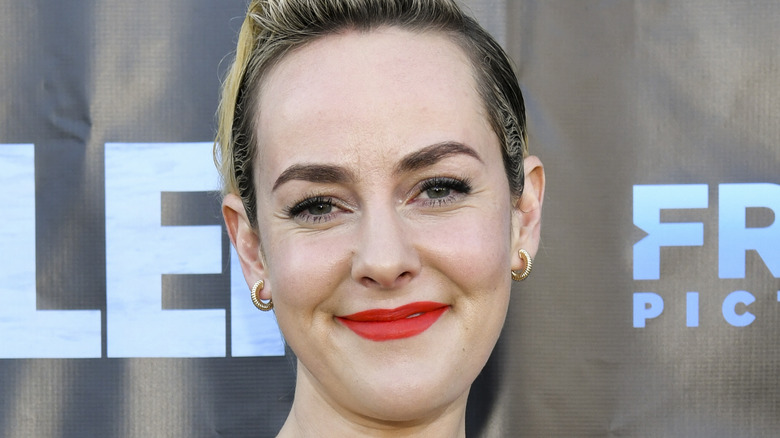 Rodin Eckenroth/Getty Images
It's always the worst when there's a significant amount of hype surrounding an actor's role in an upcoming project, only for them not to show up at all. Fans waited around for over two hours during "Batman v Superman: Dawn of Justice" for Jena Malone's highly anticipated stint in the movie, all to no avail: She never appeared.
The first rumblings of Malone's involvement with the movie came from on-set glimpses of the actress — which is hard evidence to refute. Yet filming for a role and making the final cut are two different things. Malone confirmed with The A.V. Club that she didn't audition for the part. Director Zack Snyder personally offered her the small role, which she was happy to do. Yet Malone wasn't nearly as sour about the turn of events as her fan base. She poked fun at the way rumors of her appearance spread, telling saying, "For me, the funniest thing that I learned about that is you don't have to be in a movie to let everyone think you're in a movie."
Some fans speculated Malone was playing Robin or Batgirl when images leaked. "I learned a really interesting lesson in the sense of false PR — by me being just on set of that, there were all these swirling rumors that I was Robin. And I was like, wow, this is actually a really interesting technique to get a job — to pretend you have it," Malone added during the interview. Luckily for fans miffed by the chain of events, Malone's scenes do appear in the Ultimate Edition cut, where they learned that she played a S.T.A.R. Labs scientist named Jenet Klyburn.
Angela Bassett: Mr. and Mrs. Smith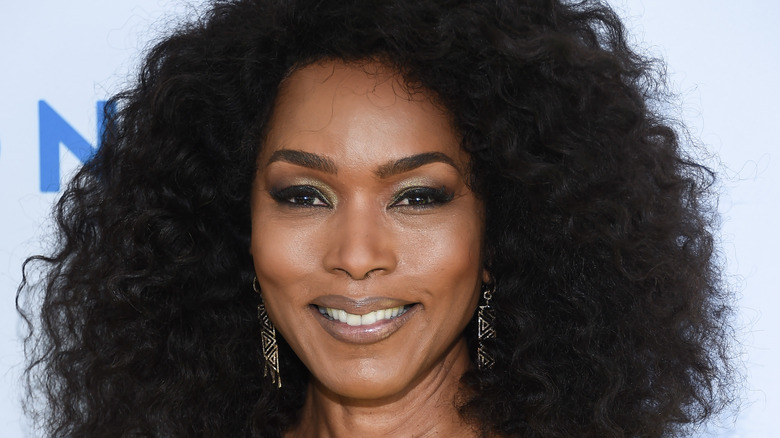 DFree/Shutterstock
One way to make a movie involves filming far more content than you need and deciding after the fact what will stay and what will go. It's not the best way, but it is, in fact, a way. When it comes to the Brad Pitt and Angelina Jolie movie "Mr. and Mrs. Smith," director Doug Liman decided that more is ... more.
This method certainly adds to the budget, but sometimes it's necessary when the right vision doesn't become clear until editing is underway. Liman went through more than a few casting shakeups and cut scenes when he was deciding on the movie's villains. In the special features section of the unrated edition of the DVD, fans discovered that the movie has a whopping 11 deleted scenes that amount to about 16 minutes of runtime. The features also include quotes from Liman that explain his decisions to recast two roles and then cut the scenes altogether.
Initially, Terrance Stamp and Jacqueline Bisset helmed the roles of the Smiths' respective bosses — who were slated to be the film's Big Bads. Yet Liman decided that the actors weren't quite right for their roles and recast Keith David and Angela Bassett for the parts. In a pretty severe case of casting whiplash, Liman ditched the storyline entirely to focus on Angelina Jolie and Bradd Pitt's character arcs. The decision ultimately worked, but fans of the four spurned actors were no doubt miffed by their cut scenes. However, if you listen closely, Bassett's voice does play in the final product.
Maya Rudolph: Anchorman: The Legend of Ron Burgundy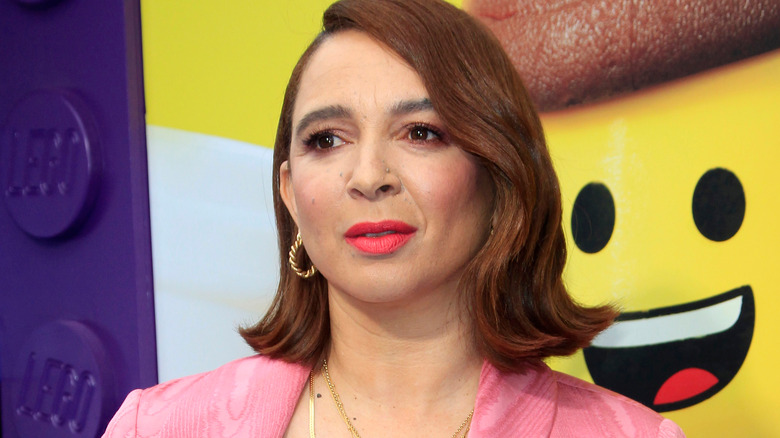 Kathy Hutchins/Shutterstock
It's one thing to get some deleted scenes of a beloved movie, but it's a rarity to receive an entirely new cut of a film — and no, we're not just talking about a director's cut. Some movies get an extended film with added scenes and a new direction or even an alternate ending. That's not the case for "Anchorman: The Legend of Ron Burgundy." 
Here, director Adam McKay gave DVD buyers a gift in the form of the entirely new film "Wake Up, Ron Burgundy: The Lost Movie." The special edition feature is comprised of a combination of deleted scenes and previously unreleased takes. As a result, fans get two unique films for the price of one. Additionally, the secondary movie cut features two iconic stars with their own subplot that never made it into the theatrical version. Maya Rudolph and Amy Poehler appear in a hilarious bank-robbing scene, with Rudolph taking on the role of the robber while Poehler plays the bank teller. 
Hell, even Justin Long scored a part in this arguably chaotic version of the OG film. There's no denying that McKay made the right call going with the cut of the movie he released to begin with. However, with a comedy as iconic as "Anchorman," it's certainly fun to see what could have been.
Robert Pattinson: Vanity Fair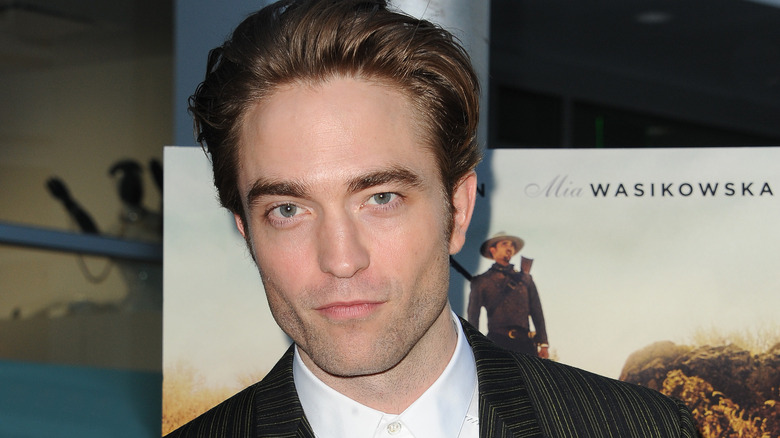 Tinseltown/Shutterstock
There's nothing worse than finding out that you lost a job in front of an audience. Sure, actors make money whether or not their scenes make the final cut, but especially early on in their careers, every scene can be vital for reels and recognition that can lead to more roles. Robert Pattinson got a brutal Hollywood lesson during the screening of "Vanity Fair" in 2004. There, he learned that the ending of the film had changed, and his scene as an aged Rawdy Crawley was missing entirely.
Ironically, Pattinson weighed in on this snub during an interview with the publication Vanity Fair, where he said, "I'm sitting there going, 'Ummm ... really?' No one had told me that I had been cut out." And though it probably stung to attend a premiere for a scene that never appeared onscreen, his "Vanity Fair" role led to another Hollywood revelation: It's all about who you know.
Pattinson said his casting in "Harry Potter" was a direct result of this awkward moment in his career. The "Vanity Fair" casting director worked for both projects, and she made up for the lack of communication with the young actor by getting him an audition for Cedric Diggory. And hey, when you compare the notoriety of each project, his "Harry Potter" role put him on the map far more than the previous role would have. Pattinson notoriously shaded his role in the "Twilight" films, but playing Edward Cullen also gave him the opportunity to focus on parts that he was truly passionate about. And there's no telling whether or not he would have snagged the sparkly vampire without his stint in "Harry Potter."