The Mandalorian: How Many Episodes Are In Season 3?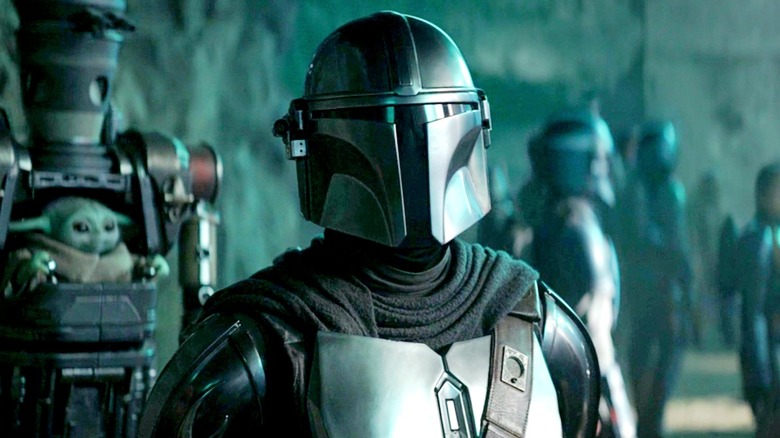 Lucasfilm
There is no denying that "The Mandalorian" Season 3 has been chock full of Easter eggs, cameos, conspiracies, and "Star Wars" action, making it arguably one of the best the Disney+ series has ever released. While several noteworthy moments and worthwhile experiences go down in each entry, some may be curious to know how many chapters the third run offers.
The Emmy-nominated series with solid Rotten Tomatoes scores each season returned on March 1, 2023, and caught subscribers up with Din Djarin (Pedro Pascal) and Grogu, who last saw them during their appearance in "The Book of Boba Fett." Together, the dynamic duo has been on one wild ride, doing everything from exploring Mandalore's desolate lands to taking down space pirates on Nevarro. There is rarely a dull moment when this pair gets involved, and fans are fortunate that Season 3 has the same episode count as its two predecessors. Many would agree that anything less is not the way. Consisting of eight entries total, the third installment has revealed much about the characters involved and the ever-expanding "Star Wars" lore. But according to executive producer Dave Filoni, the best was apparently saved for last, and fans will be very satisfied with how "The Mandalorian" Season 3 wraps up.
Filoni's excited for fans to finish all eight episodes of Season 3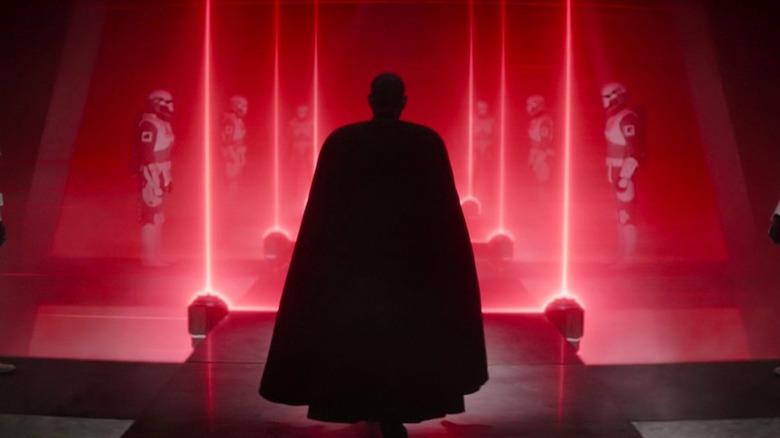 Lucasfilm
When it comes to closing things out, the "Star Wars" saga has been known to go big when it comes to a journey's end. The path that viewers have embarked upon for "The Mandalorian" Season 3 is evidently leading to something fans should be very excited to experience, mostly because Dave Filoni feels confident viewers will not be disappointed by how the third season comes to a close."They'll have a lot to take in," Filoni stated in an interview. "With any good ending, there's the moment you're in it when you're cheering, and you feel satisfied, but then there's a little bit after that where you think back at all the things that happened. Maybe you start to put them together in a different way, and you realize it's an ending, but there are other things happening out there in the galaxy that now you know more about." It does seem like Filoni is hinting that the conclusion of the third outing will be a thought-provoking endeavor for fans and leave them wanting more after it's all over.
Luckily for audiences, after "The Mandalorian" Season 3, there are plenty of other exciting "Star Wars" shows to check out when they arrive, like "The Acolyte," "Skeleton Crew," and "Ahsoka."