The Mandalorian's Dave Filoni Anticipates Fans Will Be Satisfied With S3's Ending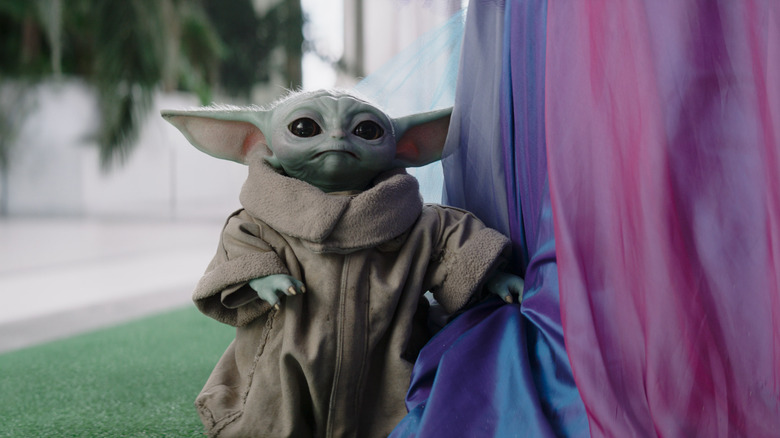 Lucasfilm/Disney+
Contains spoilers for "The Mandalorian," Season 3, Episode 7, "Chapter 23: The Spies"
Soon Jon Favreau and crew will roll credits on the final episode of "The Mandalorian" season 3. The journey was a bumpy one. Many fans noted that the show may have jumped the shark. However, the season finale is shaping up to be a climactic battle, with Bo-Katan (Katee Sackhoff), Din Djarin (Pedro Pascal), and the Mandalorians fighting Moff Gideon (Giancarlo Esposito) and his Imperial forces to reclaim Mandalore.
Speaking to Collider, Dave Filoni delved into why "The Mandalorian" season 3 finale will hit the spot for the fandom. "They'll have a lot to take in," he said. "With any good ending, there's the moment you're in it when you're cheering and you feel satisfied, but then there's a little bit after that where you think back at all the things that happened. Maybe you start to put them together in a different way and you realize it's an ending, but there are other things happening out there in the galaxy that now you know more about."
Filoni's next task is ending The Mandalorian saga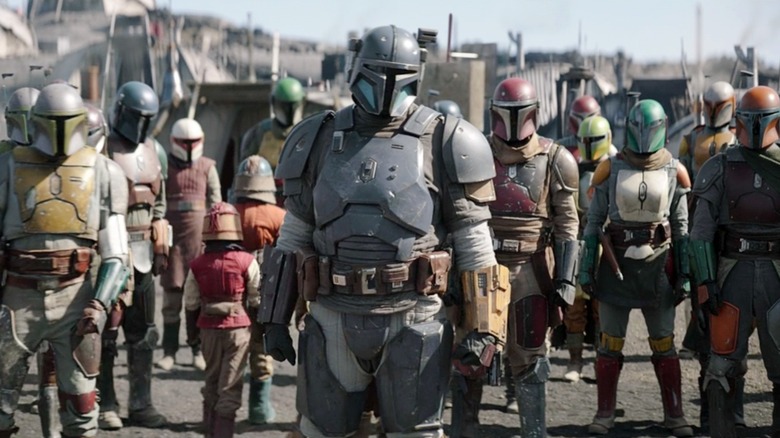 Lucasfilm/Disney+
Filoni's high praise of "The Mandalorian" season 3 finale should excite fans, as the man knows a thing or two about nailing an ending. Not only did he create "The Clone Wars" in the spitting image of George Lucas, but he brought the show to an unbelievably emotional end in its final season. "Star Wars Rebels" also has a satisfying ending, leading directly into his upcoming series "Ahsoka."
At Star Wars Celebration 2023, Lucasfilm announced that Filoni would finally get the big-screen movie he's long deserved. The studio described the project as the climax of the New Republic era established on Disney+ with "The Mandalorian," making Filoni the mastermind behind the Avengers-like movie that will end the latest "Star Wars" saga.
When asked what he could say regarding the story of his movie, Filoni told Collider, "Very little, very little." There's a lot to explore in the New Republic era. The 30-year gap between "Return of the Jedi" and "The Force Awakens" practically gives him and Jon Favreau a blank slate, so there's no telling what ideas the duo could concoct to end "The Mandalorian" saga.