Young Sheldon's Raegan Revord Admires Missy's Protective Side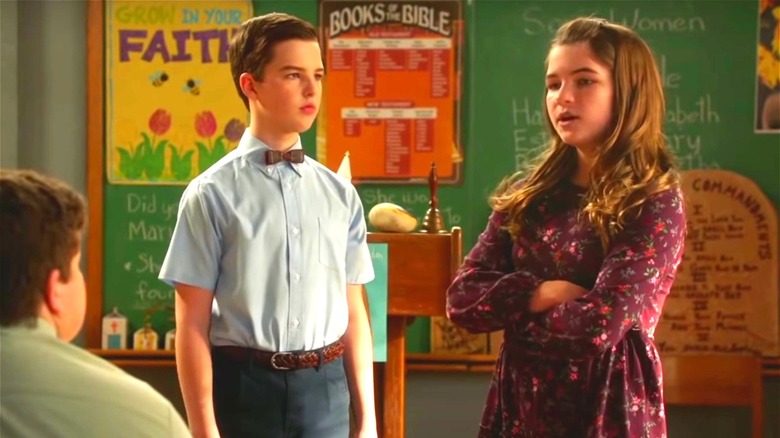 CBS
They say blood is thicker than water, and according to Raegan Revord, who plays Missy Cooper on "Young Sheldon," that's exactly how her character moves through her life. With 121 episodes over six seasons under her belt, if anyone's going to know what makes Missy tick, it's surely Revord. However, many fans know that the character's development didn't begin with this series, as she was also portrayed as Sheldon Cooper's fraternal twin sister in "The Big Bang Theory." But Revord, who essentially grew up on the "Young Sheldon" set in tandem with her character, is more apt to tell you what you need to know about Missy's childhood. In an interview with Popternative, the young actor went over the qualities she admired about her character, including her protective side when it comes to her family.
Revord was asked what she liked most about her character, to which she replied, "Most of the time she is, like, a sassy sarcastic character. But I do love it when you get to see the parts where she is protective of her family or is there for her family." Revord went on to recall when Missy took care of Mary (Zoe Perry) as if the tables had turned and she was suddenly the mother figure. "It was so cool to see her kind of be there for her family and kind of hold them together," she continued. It may be easy for Revord to connect with Missy's protective personality even off-camera, as she has expressed how her castmates have become like a second family to her. 
When co-workers feel like family, its easier to fight for them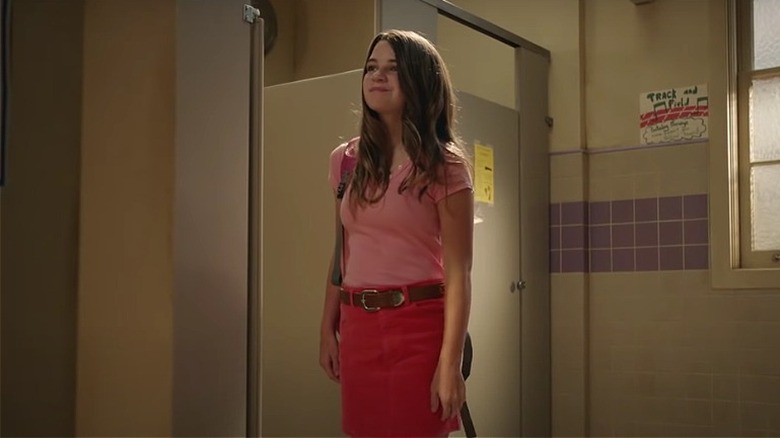 CBS
When you start off in an acting role as young as Raegan Revord did when she first stepped into Missy Cooper's shoes on CBS's "Young Sheldon," and then portray her for the next seven years, it's hard not to have the line between actual family and her on-set family blurred. "It's like hanging out with your family all day," she said. "It's like picking on each other, a lot of banter but then hugs. It's really just chaos but it's so much fun." That sort of unique peer-to-peer connection comes through in her performance, likely due to her developed comfort level. "It's nice to have this group of people that you trust and you know you can confide in them ... go to them for advice," she said.
Besides Revord needing and acquiring a certain easiness that will inevitably lead to a better performance, being around veteran actors to teach her valuable lessons became another asset for her, especially Annie Potts. "I've learned so much from her and just my cast members that surround me on a day-to-day basis," she said. "And now, compared to when I was 9, I'd go and I read the script and I think about how to approach it and the different ways that I could say a line." With this unique sort of mentoring, combined with all the elements that have made Revord's experience on "Young Sheldon" as enjoyable as it's been, it's no wonder that one of her favorite qualities of Missy is that she's so protective of her family.