Young Sheldon Fans Are Split Over Their Support For Missy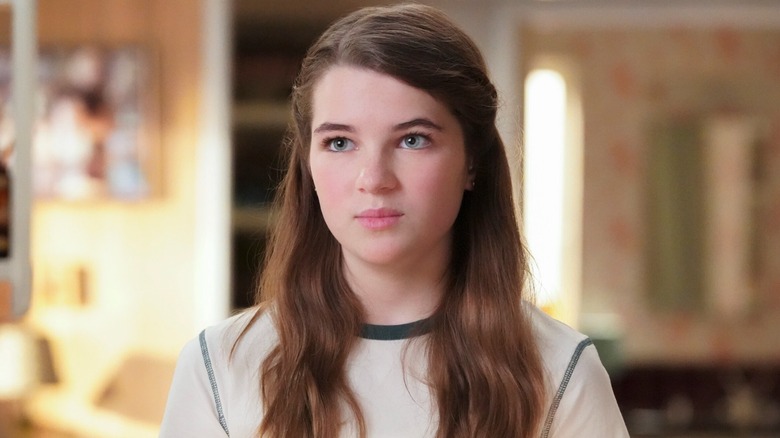 Bill Inoshita/CBS
Contains spoilers for "Young Sheldon" Season 6, Episode 15 — "Teen Angst and a Smart-Boy Walk of Shame"
Season 6, Episode 15 of "Young Sheldon" further explores the marital troubles between George (Lance Barber) and Mary (Zoe Perry), but it also pivots to how a troubled marriage can affect adolescents. We see this throughout the episode with Missy (Raegan Revord) internalizing the strife she senses between her parents and acting out both at home and school. Regardless of how her behavior corresponds to the cracks within the foundation of home life, some viewers are getting fed up.
On Twitter, @IAmRockReigns shared, "Missy is a spoiled brat," while @HopeonTeam observed, "Damn missy you need to check ya attitude miss #youngster these days lol #YoungSheldon." Much of this criticism stems from the youngest Cooper child having a less than wholesome attitude toward her parents, teachers, and in general.
But there are also fans who place Missy's demeanor within the context of what is going on around her, such as @cmitch410, who argued that she simply wants someone in the family to show her attention — a common trait during adolescence. The fan response to her behavior has truly been mixed on both Twitter and Reddit.
Missy's attitude turns some fans off while others are sympathetic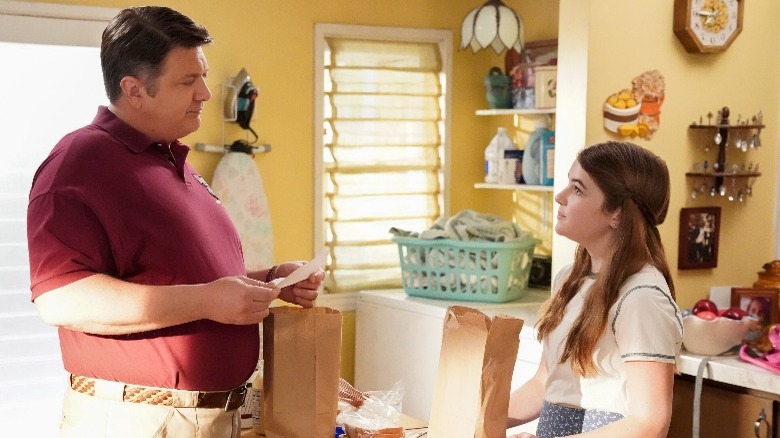 Bill Inoshita/CBS
Missy Cooper's conduct in "Teen Angst and a Smart-Boy Walk of Shame" is out-of-character from her normally perceptive and understanding disposition. By the end of the episode, when Missy decides to run away from home by stealing her father's truck, things become much more real, very quickly on the sitcom.
For fans who saw her actions from a standpoint of pain, it was an emotional moment. Redditor u/Freddie444x observed, "Missy deserves so much better. I almost cried at the end when George was sitting all alone on the chair. Missy and George deserve better, especially poor missy." And u/sagen11 added further context by calling out Mary's favoritism for Sheldon over her other children, which Missy herself has spoken up about to no real response or explanation from her mother. This has been an ongoing theme throughout the series as the central character is Sheldon Cooper (Iain Armitage) and his intelligence often earns him special treatment when compared to both Missy and Georgie (Montana Jordan).
But the character's objectionable attitude was also called out in relation to how she acted towards new mother Mandy (Emily Osment). On Twitter, @mylessspike86 criticized the teen for verbally laying into Georgie's wife after just giving birth to their new baby.