The Conners' Lecy Goranson Teases An Upcoming Love Story For Becky - Exclusive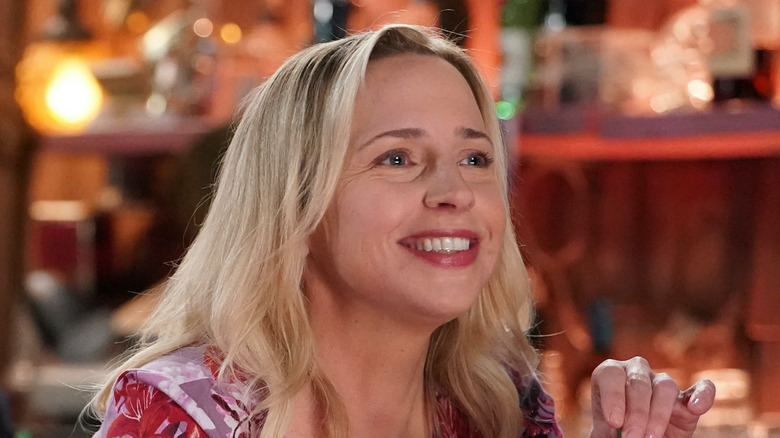 Eric McCandless/ABC
On "Roseanne," Lecy Goranson's Becky dates several cute guys and eventually ends up with her husband, Mark. On "The Conners," the continuation of the show 20 years later, with Mark having died several years previously, she seems much more interested in her young daughter, her job at the Lunch Box, and getting her college degree. In fact, she's barely dated at all since she cleaned up and got sober at the beginning of the show. She just doesn't seem to have the time. But that's all about to change.
In an exclusive interview with Looper, Lecy Goranson teases an upcoming love story for Becky. Goranson has been involved with "Roseanne" and "The Conners" since its earliest days. She was the first to portray Becky when the show started and traded off the role with Sarah Chalke when she went to college. Now on "The Conners," she's back for good and is especially excited to tease what's coming up for Becky and her mystery man.
A new love interest for Becky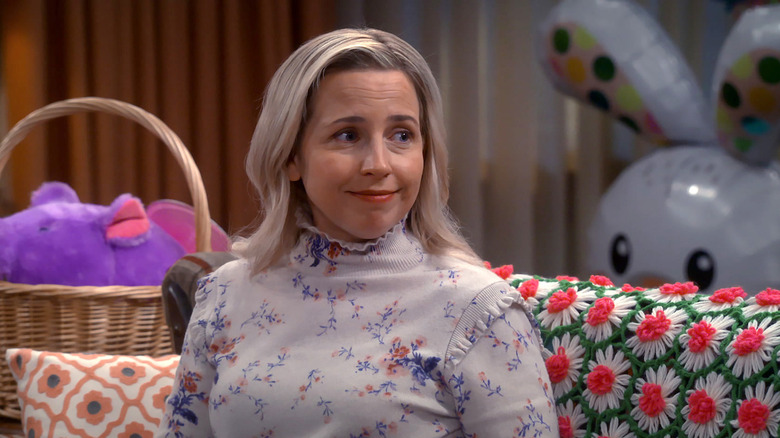 ABC
Lecy Goranson has appreciated her role in "The Conners" from the start. "I love my job," she says. "I love the people I work with. I love, [as] an actor, getting a new script every week to do ... I love working."
She genuinely enjoys playing Becky in "The Conners," and trying new things as her character, like having a child and going to college, is a big bonus. These are things that she wasn't able to do in "Roseanne," and she seems grateful for the opportunity.
Now, she gets to play with something more familiar: a potential new love interest for her character, and apparently he "comes out of nowhere." Goranson teases, "I'm not going to tell you who it is, but it's someone very special who has also been around the entertainment world for a long time." With only a few episodes left this season, though, he better hurry up!
New episodes of "The Conners" air Wednesdays at 8:00 p.m. ET on ABC.