The Real Person Behind AHS: Freak Show's Jimmy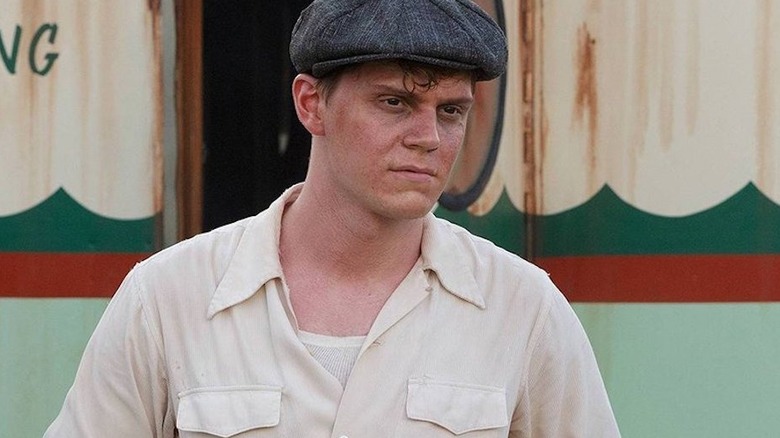 FX
In "American Horror Story" Season 4, "Freak Show," fan-favorite Evan Peters played Jimmy Darling, a member Elsa Mars' (Jessica Lange) freak show. Jimmy gets the stage name Lobster Boy because of his ectrodactyly. Ectrodactyly is an actual physical condition that's also known as split hand/foot malformation (SHFM). Usually, this means that one or more fingers or toes are completely missing or malformed.
Obviously, Peters doesn't actually have this condition. Jimmy's appearance was achieved with prosthetics and make-up, but that presented Peters with an interesting challenge. Not only did he need to educate himself on ectrodactyly, but he also needed to learn how the condition would affect Jimmy's physical movements as well as his mental state.
"I contacted Jason Black, who is the Black Scorpion, who actually has ectrodactyly, and he was nice enough to lend me some information on a lot of the different things that come along with it," Peters recounted during an interview with Gold Derby.
Jason Black, aka the Black Scorpion, is known for his work on modern freak shows and sideshow performances. Like Jimmy, Black lives with ectrodactyly and has incorporated it into his career. Peters wanted his portrayal of Jimmy to feel as authentic as possible, so he reached out to Black to get some valuable insight into how having such a condition impacts the body and how someone learns to live with it.
Peters tried to incorporate what he learned into his performance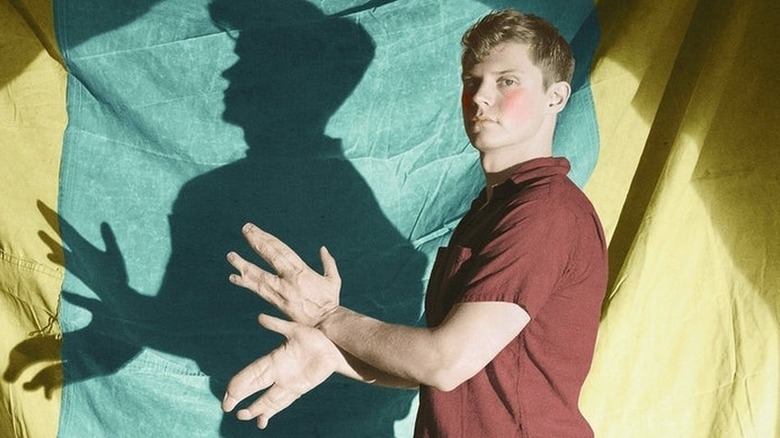 FX
During the Gold Derby interview, Evan Peters described the challenges of playing Jimmy Darling. For the entire "Freak Show" shoot, Peters had to wear prosthetic hands to give him the "lobster claws." As he explained, these prosthetics caused him a lot of trouble because they didn't actually stay on his hands very well. Beyond that, they were extremely fragile. They tried a few different materials, including silicon and rubber, but they were so delicate, Peters interacting with anything would mess them up.
Beyond that, though, it was important to take the role seriously and understand what Peters was trying to portray by playing a character with ectrodactyly. This, of course, led him to contact Jason Black. "There's a lot of pain involved and a lot of interesting things going on with his feet," Peters said, recounting his discussions with Black. First and foremost, it was important for Jimmy to convey that constant struggle with physical pain.
"We didn't get into the feet too much on the show, but I tried to sort of incorporate that into the role," Peters explained. It was important for him to take everything that he'd learned and be as authentic with it as possible.
Peters also identified how tough it was just to portray a character with such a condition, so it really helped open his eyes to what actually living as a special abilities person would be like. His time playing Jimmy on "AHS: Freak Show" and being part of such a diverse cast really helped him empathize with these individuals. "It sort of allowed me to really be on their side," he said.