AHS' Evan Peters Went Through Multiple Hand Prosthetics For Freak Show's Jimmy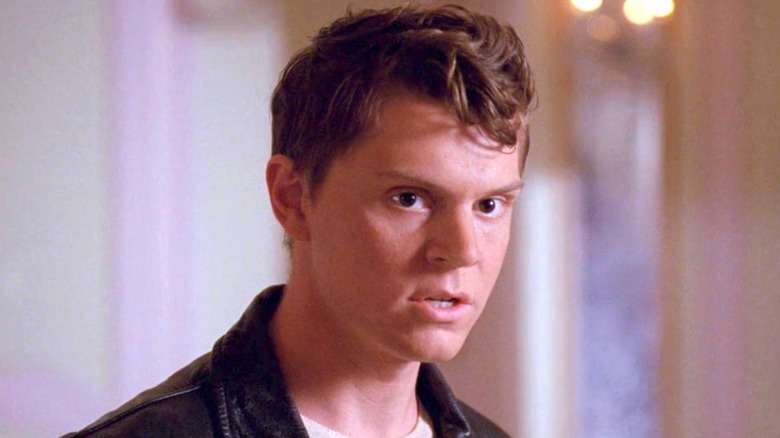 FX
Sideshows have long been a subject of film and TV — with Tod Browning's "Freaks" being a notable addition. "American Horror Story" highlighted their unique take on the traveling attractions during Season 4. This installment of the anthology series followed a freak show whose members were facing an uncertain future. Jimmy Darling (Evan Peters)is one of those intertwined with the community as his ectrodactyly leaves his hands in a claw-like shape, earning him the nickname Lobster Boy. His controversial job outside of the sideshow would prove to be one of the most buzzed-about moments of the series. Creating the look would prove difficult for Peters.
The actor spoke to Gold Derby about the challenges of wearing prosthetic hands. Peters revealed that they were initially silicone based but the material had trouble with various paints — that's in addition to a fragile structure that couldn't make it through daily use. Next, they tried foam rubber. It also created unwanted results as he navigated acting with props which would once again damage the material.
Prosthetics were based on actual patients and former performers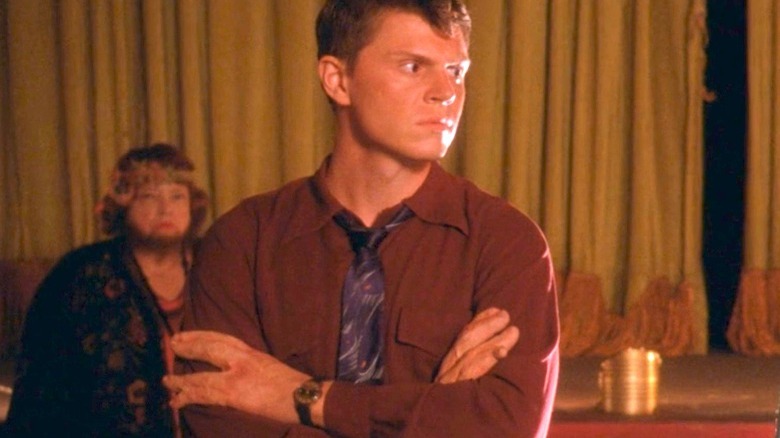 FX
Crafting the role of Jimmy took steps beyond the special appendages. For Evan Peters, it was essential to learn from someone living with ectrodactyly. The actor got in touch with Jason Black — a modern "sideshow" performer with ectrodactyly — who in turn lent him helpful information regarding the condition. "There's a lot of pain involved and a lot of interesting things going on with his feet as well," Peters said. While aspects of his feet were not highlighted during the series, the actor made sure to include them in his performance. That attention to detail and empathy made the character a favorite of all Peters' "AHS" roles.
Special makeup effects played heavily into not only Peters' character but many of the other performers. Justin Raleigh, of the special makeup effects company Fractured FX which worked on this season, researched real performers from the freak show period as well as medical exhibits to create authentic details. "A lot of it came from real abnormalities and references — from the Mütter Museum [a medical museum in Philadelphia], various carnival freak show books and references in the market," Raleigh told Engadget. "For the most part, we pull from reality and augment it with a little bit of fantasy."