What American Horror Story: Freak Show Did Best According To Fans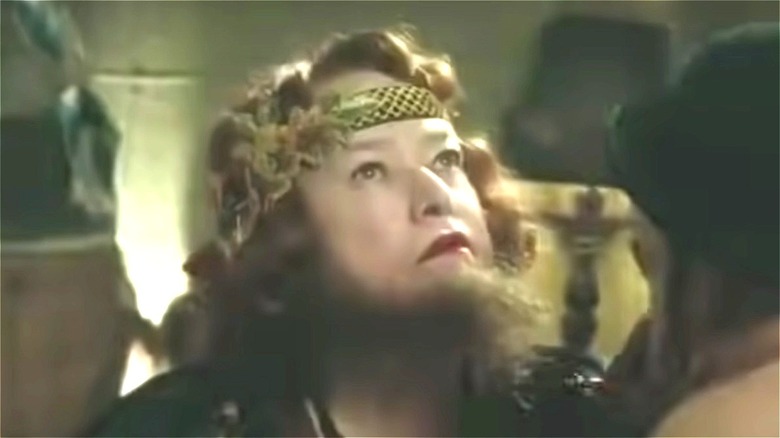 FX
"American Horror Story: Freak Show" tends to land in the middle of the pack whenever you poll fans of the FX horror anthology about their favorite seasons of the series. Nonetheless, the season has a lot of memorable high points. For instance, "Freak Show" is often remembered for its strong performances — specifically Jessica Lange as Elsa Mars and Sarah Paulson's memorable turn as conjoined twins Bette and Dot Tattler. Elsewhere, Twisty the Clown (John Carroll Lynch) emerged as one of the show's most sympathetic "villains," while Dandy Mott (Finn Wittrock) became one of its most memorable antagonists.
Fans on the "American Horror Story" subreddit could spend days comparing the show's various highs and lows, but one user recently took the time to list what each season specifically does best, which caused others on the site to discuss the matter in depth. Fans on the Reddit thread seemed to come to an agreement about what "Freak Show" does best too, and the answer may surprise you.
American Horror Story fans love the look of Freak Show
According to a recent Reddit post by u/theralphamale, appearances do, indeed, count for something. The Redditor declared that its various period stylings provided "American Horror Story: Freak Show" with the best visuals of any of the show's seasons. "This season had such beautiful colors, settings, and visuals to go with the tragedy of the storylines," the user wrote.
Other fans on the subreddit agreed with the OP's note about the season's memorable style, with u/shelleyshocked writing that "Freak Show" had "great set design/color palettes." Meanwhile, u/VeryGreenGreenBeans pointed out that "Freak Show" may have the most heartbreaking emotional punches of any "American Horror Story" season, and considering what happens to some of its characters, it is very high up there in that respect. The user said that the season has the "best emotional turns" and "delivers tragedy like no other."
For what it's worth, the period looks for the season definitely allowed for the show to adopt an expanded color palate coming off the more muted looks of "Murder House," "Coven," and "Asylum." According to Screen Rant, the "Freak Show" costumes also served a storytelling function, with costume designer Lou Eyrich using the season's costumes to reveal which characters were true "freaks" by having certain figures wear brighter colors than others.
All of which is to say that, "Freak Show" aimed to specifically satisfy all the "American Horror Story" viewers out there who watch the show for either its lush visuals or gut-wrenching plot twists. Based on the comments in this recent Reddit thread, it looks like the season succeeded in doing just that too.