First Man Poster Unveils Ryan Gosling As Astronaut Neil Armstrong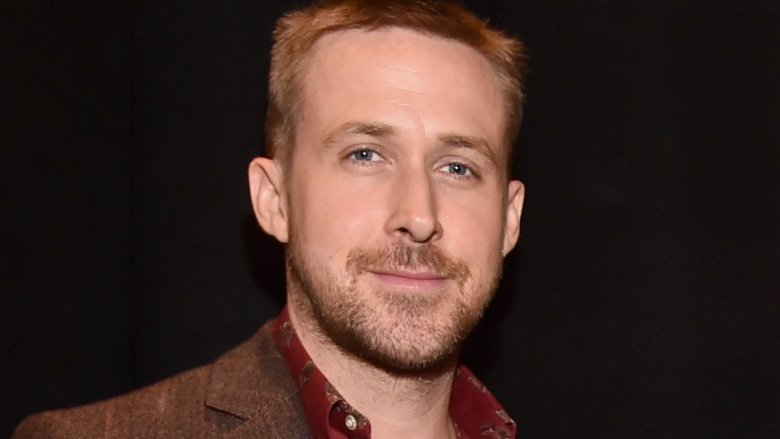 Getty Images
Ryan Gosling is all suited up for First Man. No, seriously, he's literally in an astronaut suit as Neil Armstrong for the upcoming biopic directed by Oscar-winning filmmaker Damien Chazelle. 
Universal Pictures has released the first poster for First Man, giving hopefuls an up-close-and-personal look at Gosling as Armstrong. The one-sheet describes First Man, which chronicles the years leading up to NASA's 1969 Apollo 11 mission that put the first man on the moon, as an "experience" and an IMAX presentation. Both mentions suggest that Chazelle's feature won't be just any ol' movie about real people and a historic even; rather, with Gosling, Golden Globe-winning actress Claire Foy, Academy Award-decorated cinematographer Linus Sandgren on board alongside him, Chazelle's First Man is sure to be on the same caliber of pops-off-the-screen goodness as his previous directorial efforts.  
Check out the poster below. 
Hollywood has pumped out plenty of pics about the moon landing — from 2001: A Space Odyssey to Apollo 13 and tons more — but it hasn't tied a talent quite like Damien Chazelle to one before. The French-American director became the youngest person to take home the Best Director Oscar, which he won during the 2017 ceremony for the musical romantic comedy La La Land, and gained sweeping praise for his breakthrough drama film Whiplash, which won Best Film Editing and Best Sound Mixing and was nominated for Best Adapted Screenplay and Best Picture at the 2015 Oscars. 
Chazelle's filmmaking talents, accompanied by Gosling and Foy's acting chops, are sure to make First Man a memorable, visceral account of one of the most iconic moments in U.S. history — and a top contender come awards season.
Experience the impossible journey to the moon when First Man debuts on October 12.