First Man: Ryan Gosling Is Neil Armstrong In First-Look Photos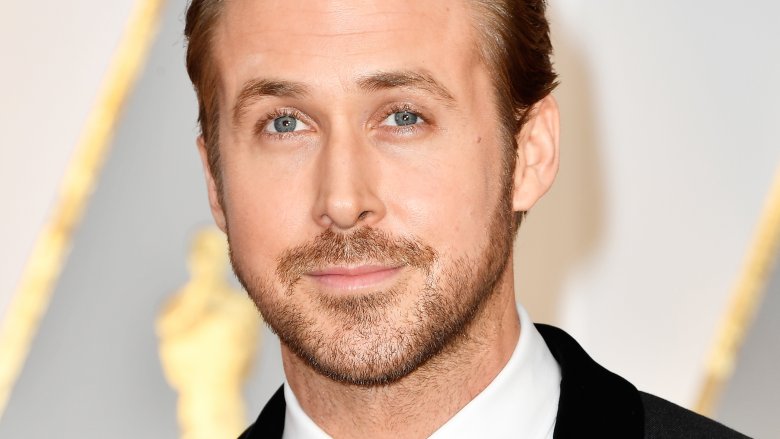 Getty Images
One small step for man, one giant leap for Ryan Gosling.
The Oscar-nominated actor stars as trailblazing astronaut Neil Armstrong in First Man, the upcoming biopic from director Damien Chazelle. Universal Pictures has just released the first look at Gosling in the film.
Dished up exclusively to People, the sneak-peek photos show Gosling's Armstrong in various stages of his personal and professional life. There's a shot of the astronaut standing in amongst his fellow NASA employees, another that comes up close to his helmet-shielded face, with what looks to be the craters of the moon gently reflecting on his visor, and one more that sees him dancing with Janet, his first wife played by The Crown actress Claire Foy. The final photo zooms out to show a spacecraft launching into the sky, its image cast back on the window of the NASA building. 
Check out the snaps below.
Though the masses tend to equate the name "Ryan Gosling" with "super hunky rom-com star" and "the dude from the new Blade Runner movie," it was the actor's ability to portray a believable hero that drew director Chazelle in and made him the top choice to portray Neil Armstrong in First Man. 
"I was fascinated by the psychology of what can drive someone to do what Neil Armstrong did, to physically go further than any human being in history pretty much, in terms of the journey he goes on. I think Ryan is able to capture that kind of drive, that kind of methodical focus, that kind of quiet heroism," Chazelle stated. "It's funny, the first time I ever met Ryan was to pitch him this role, before we did La La Land together, so it was a dream to have him in this role."
Joined by an all-star cast featuring Kyle Chandler, Corey Stoll, Jon Bernthal, Jason Clarke, and Ethan Embry, Gosling will step onto the silver screen as Neil Armstrong when First Man opens on October 12.