Grey's Anatomy Cast Warns Fans Of A Shocking End To Season 19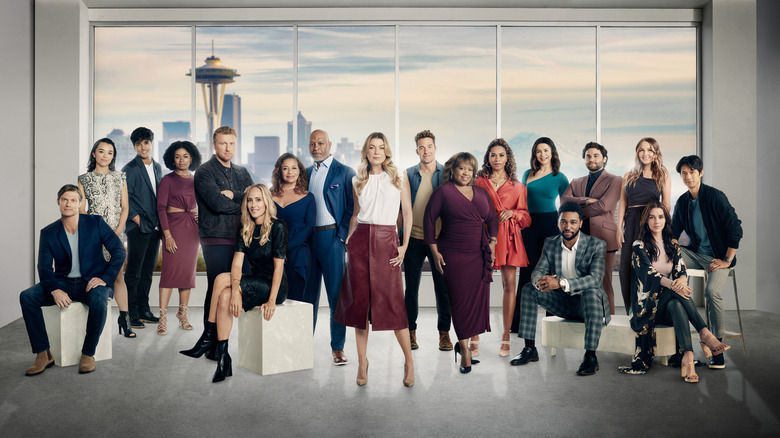 Nino Munoz/ABC
Despite generally being a cross between a medical procedural and a romantic drama series, "Grey's Anatomy" has had some pretty shocking moments for fans to wrap their heads around over the years. From a spree shooting at what would become Grey Sloan Memorial Hospital to a plane crash that left many of its central cast dead or dying, the show can pull the occasional rabbit out of its hat despite its generally more grounded trappings.
While Season 19 of "Grey's Anatomy" has already seen the series exit of central protagonist Meredith Grey (Ellen Pompeo), other cast members seem to be warning fans to brace for an even bigger revelation to cap out the final two episodes of the latest season.
With series mainstay Richard (James Pickens Jr.) potentially facing the loss of his longtime partner, Jo actor Camilla Luddington has tweeted that there could potentially be more heartbreak to come for fans. "I Just Read The Finale," the actor shared on Twitter, with a bunch of crying emojis that suggest something tough could be coming down the pipeline in the two-part season finale.
Grey's Anatomy fans could be in for more tears in Season 19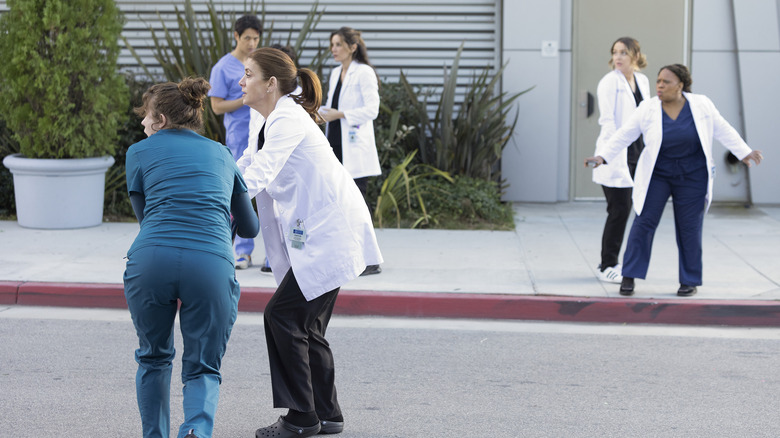 Liliane Lathan/ABC
Series veteran Kevin McKidd, who portrays Owen on "Grey's Anatomy," also appeared to suggest that some major developments are going to be occurring at the tail end of Season 19. "It's a two-hour finale this year, and I'm directing the first hour of that," he told TV Line. "It's going to be a big one."
Ellen Pompeo is set to pop back in for the season finale, which is already a big reason for fans of "Grey's Anatomy" to tune in, but with longtime stars suggesting that a shocking moment for the series' already storied annals is on the way, viewers will no doubt be watching the supersized finale with bated breath.
"It's also quite shocking," McKidd went on. "There are going to be some things in it that people are going to be kind of surprised and shocked at." Considering how many showstoppers "Grey's Anatomy" has already pulled out over the course of its extensive 19-season run, fans better grab a box of tissues and be ready for whatever is coming when the finale airs on May 18.