John Wick Director Chad Stahelski Says He's Had Talks About Directing A Marvel Movie - Exclusive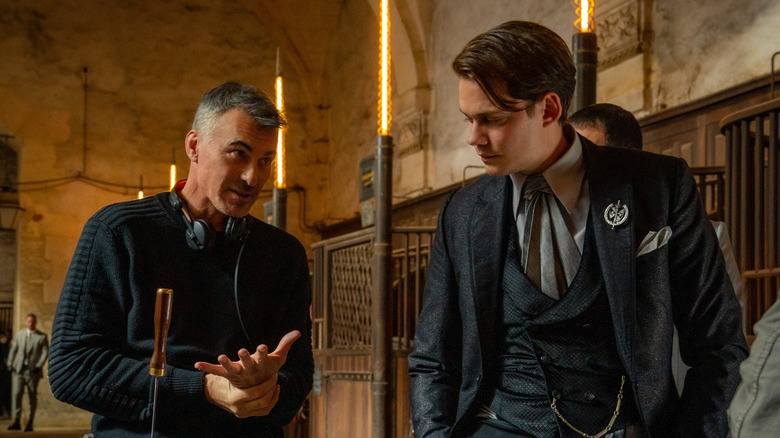 Murray Close/Lionsgate
Before he made his directorial debut with "John Wick" in 2014, Chad Stahelski carved out a 20-year career as a stuntman, a stunt coordinator, and eventually a second unit director (specializing in action). Among his many credits — which include the "Matrix" trilogy, "Dredd," "The Wolverine," and "G.I. Joe: Retaliation" — was a stint as a second unit director on Marvel's "Captain America: Civil War," working under directors Anthony and Joe Russo and Marvel Studios chief Kevin Feige.
Now that he's made three more "John Wick" films, including the recently released "John Wick: Chapter 4," and has garnered a reputation as one of the best action directors in the business, we had to ask: Has Stahelski had any meetings since working on "Civil War" about directing a Marvel movie himself?
"In recent months, I was asked to come in and talk about a project," Chad Stahelski reveals in our exclusive interview. "I don't think it was the right fit, nor was it the right timing, because I still had to finish 'Wick [Chapter 4]' ... [but] I can't be more gracious and more thankful. That's flattering — if Marvel calls and offers you a gig, at least you're on the radar. Of course, it's a huge ego boost. It's amazing."
Of course, per the studio's iron-clad secrecy, Stahelski isn't at liberty to say what he did meet with Marvel about. But there is one hint from the past about just what project it might have been.
Chad Stahelski was interested in rebooting Blade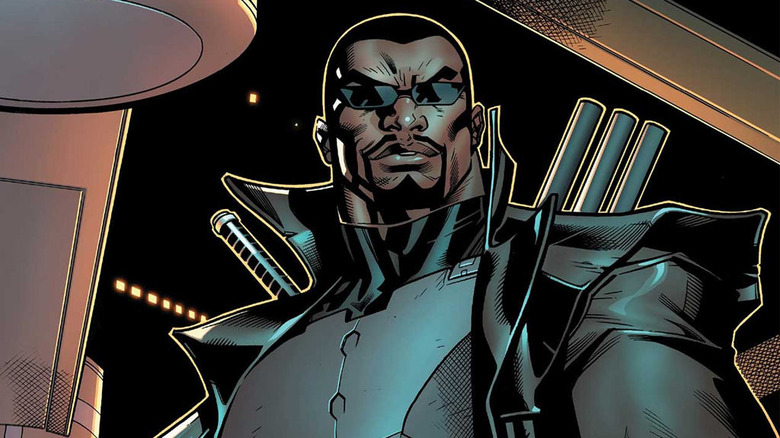 Marvel Comics
Back in 2020, Chad Stahelski said the one Marvel movie he wanted to make was the "Blade" reboot. The film, starring Mahershala Ali as the Daywalker, was announced in 2019, with Marvel hiring Bassam Tariq in summer 2021 to direct. Stahelski didn't get his shot at the time, but then Tariq left the project in fall 2022 — which would roughly coincide with post-production on "John Wick: Chapter 4."
Could Marvel have approached Stahelski about "Blade" again? Or would the studio offer him something even more expansive, like "Avengers: Secret Wars"? Based on the epic scale and multi-character storyline of "John Wick: Chapter 4," we wouldn't say that was unreasonable either. (Yann Demange is now the director on "Blade," which is due out in September 2024.)
Whatever the case, now that he's built a universe of his own with the "John Wick" movies, Stahelski says it might be difficult for him to fit into an already existing franchise. "If any studio called and said, 'Hey, we want to develop a character from scratch,' that's me," he explains. "I'm your guy. To somehow take something that's already so baked in the fans' minds, I don't know. I don't think I'm very good at adaptations. I'm much better at building from the ground up."
Still, if Marvel ever came calling again, Stahelski would never say never to the possibility of leaving his mark on the MCU. "If that were to happen, it's not out of the range," he says, citing his strong relationship with Kevin Feige. "It's always a pleasure to work for people that love what they do. I'm not going to say yes, I'm not going to say no. It's really an individual thing."
"John Wick: Chapter 4" is in theaters now.