Chandra Wilson Is Challenging Her Self To Stick With Grey's Anatomy Till The End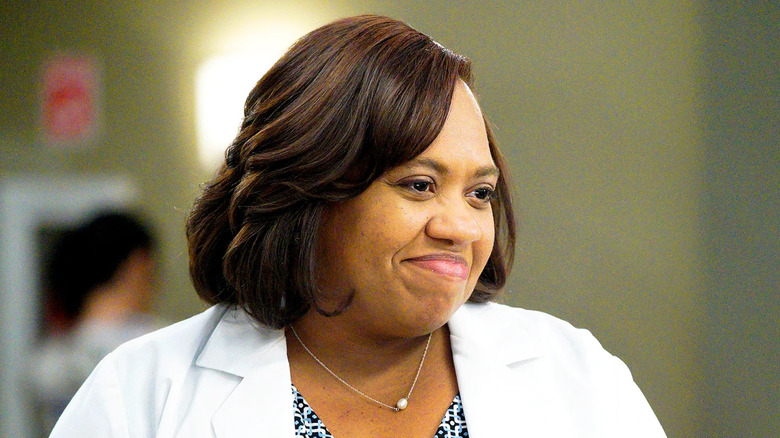 ABC
"Grey's Anatomy" is currently in its nineteenth season and has already been renewed for a landmark Season 20. The show has been on the air since 2005. That's a really long time, in case that wasn't completely clear. For most actors, this longevity would be a dealbreaker — even Ellen Pompeo, who put the "Grey" in "Grey's Anatomy" as Meredith Grey for 19 seasons, left in February of 2023 to pursue other projects.
Some of the original actors, though, are willing to stick it out until the bitter end — and Chandra Wilson, who plays Miranda Bailey, is one of them. Speaking to Us Weekly at a 2023 Paleyfest red carpet, Wilson was perfectly candid about how she's all set to stay at Grey Sloan Memorial Hospital for the long haul. "I'm challenging myself to [stay until the show ends]," she told the outlet. "It's funny because even though [some of the actors have] been here for, like, 13, 14, [seasons], they say they still feel brand new, like they're just getting started. So we are very proud of the environment that we have." 
Chandra Wilson wants to stay on Grey's Anatomy for a long time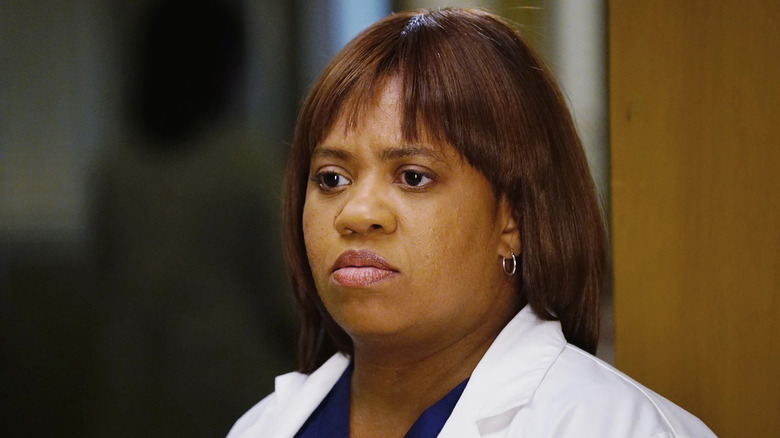 ABC
Wilson also noted that "Grey's Anatomy" is special, saying the series "maintains an atmosphere" that makes actors want to return to the series as much as possible — even after their character has seemingly left for greener pastures. "Once you're in the home, you're in the home," she said. "We expand. People can reach out, and do, and then there's still a place to come back to. That is a sense of pride for us. Clearly, our fans care about the stories. So at every chance [we try to] honor the relationship [and the stories] that we have."
A perfect example of that is Kate Walsh's Addison Shepherd, who has reappeared throughout recent seasons and has been the center of a huge plot point in Season 19. Addison, a skilled OB-GYN, wants to defend women's reproductive rights in Seattle and beyond, and is forging ahead in a dangerous landscape to make sure that women can get the procedures and help that they need. In recent episodes, this has proven to put her in some precarious situations, with protestors revealing her personal information online and surrounding Grey Sloan's clinic.
As for Pompeo, Meredith moved to Boston, but she's still providing narration for the series and will appear in episodes from time to time as well. Actors might leave "Grey's Anatomy," but Wilson is clearly right that they're welcome back if the story allows and the performer asks to return.
Miranda Bailey is an integral part of Grey's Anatomy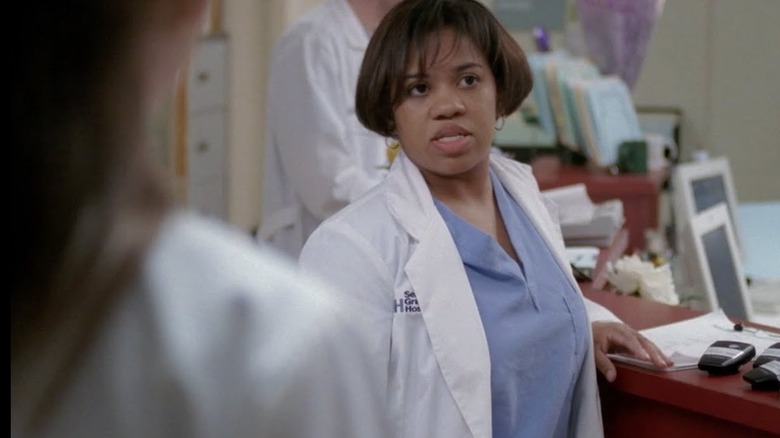 ABC
Especially since the show lost Pompeo, Wilson is more important to the longevity of "Grey's Anatomy" than ever. Like James Pickens — who plays Richard Webber — Wilson has been around since the show's inception, taking on the original group of interns as their resident during the pilot. Wilson and her character are a part of the show's DNA at this point, and the actress has directed several episodes of the series as well.
Bailey has been a fascinating, compelling character from the jump, delivering creator Shonda Rhimes' spitfire dialogue with ease and portraying a woman who can be strict, rigid, and difficult, but has an enormous heart underneath her prickly exterior. A brilliant surgeon who has served as Chief of Surgery as well as the head of Grey Sloan's general surgery department, Bailey isn't just a unique character on "Grey's Anatomy," she's a unique character throughout the general television landscape. "Grey's Anatomy" might go on for two more seasons or 20 more seasons, but it's comforting to know, for fans who have been there since the beginning, that Bailey isn't going anywhere.
"Grey's Anatomy" is available to stream on Netflix and Hulu, and new episodes air on Thursdays on ABC.